caramel apple dip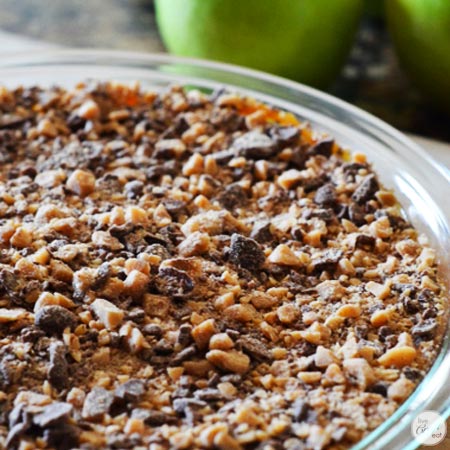 Author:
from eventtrender.com
1 x8oz brick cream cheese, softened
1 container prepared caramel dip (approx. 16 oz)
½ - 1 package heath bits
8-10 granny smith apples, cored and sliced
thoroughly combine the softened cream cheese and 2 big spoonfuls of the prepared caramel dip. spread across the bottom of a glass pie plate.
spread the remaining prepared caramel dip as the second layer.
sprinkle heath bits all over the top. chill in fridge for a couple of hours.
serve with sliced granny smith apples.