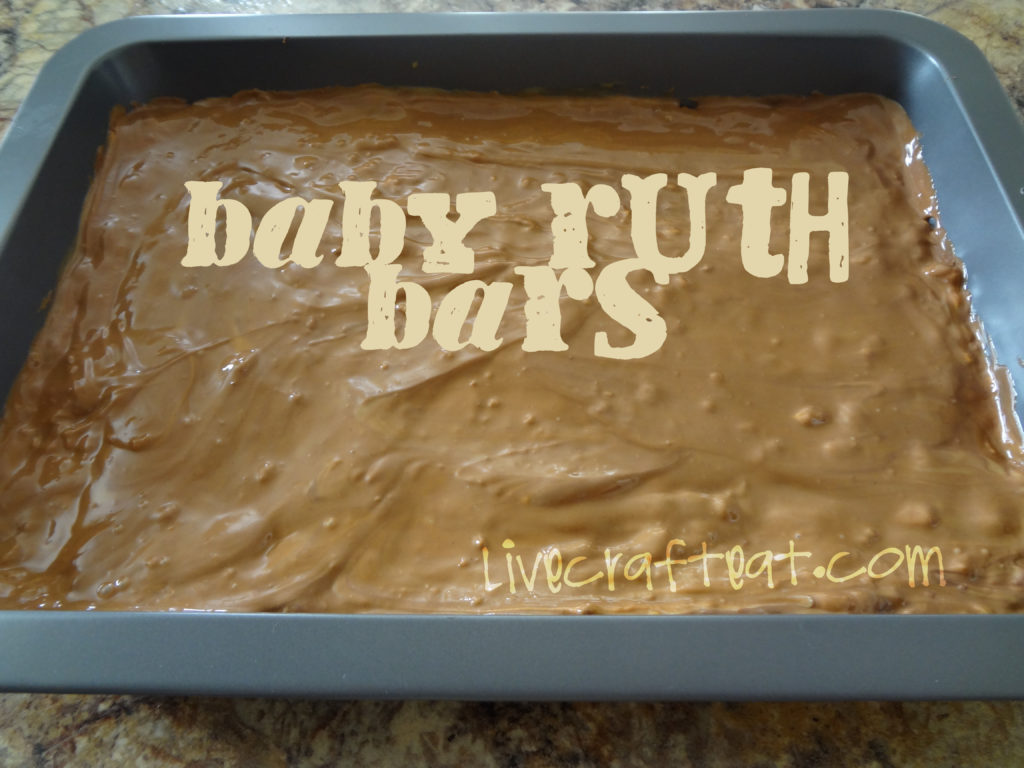 Base:
⅔ cup butter
4 cups oatmeal
¼ cup white karo syrup (corn syrup)
1 teaspoon vanilla
1 cup brown sugar
¼ cup smooth peanut butter
Topping:
1 (6oz) package milk chocolate chips
½ (6oz) package butterscotch chips
⅔ cup smooth peanut butter
Combine all of the base ingredients, except the butter. Once they are combined, melt the butter and stir it into the base mixture.
Put in a 9x13 metal pan and pat it down with a fork.
Bake at 400 degrees for 10-12 minutes.
Mix together all of the topping ingredients and spread on top of the baked base (spread it while the base is hot so that the chocolate topping melts). You may have to let the chocolate sit on top for a few minutes to get soft enough to spread.