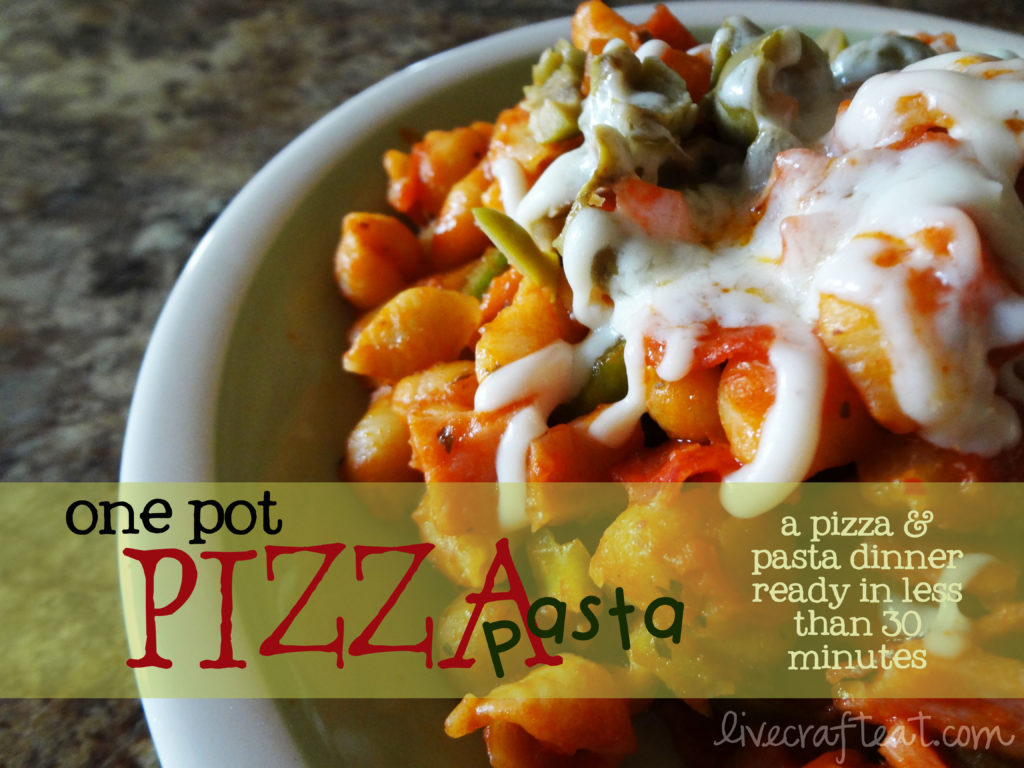 hamburger (optional), as much or as little as you'd like
equal parts of: small shell pasta, pizza or pasta sauce, water
pizza toppings
mozzarella cheese
if using hamburger, brown in a large pan or pot; drain. (all of the ingredients will be going in the same pot, so adjust size according to how much you are making.)
add in equal parts small shell pasta, pasta sauce, and water. (ie. 1 cup pasta, 1 cup sauce, 1 cup water, etc.)
bring mixture to a boil. reduce heat, and cover. continue to cook for 15 minutes, or until pasta is cooked. (stir occasionally.)
add in your favorite pizza toppings, and cook until warmed through. we like pepperoni, ham, pineapple, green pepper...and green olives! top with mozzarella cheese.