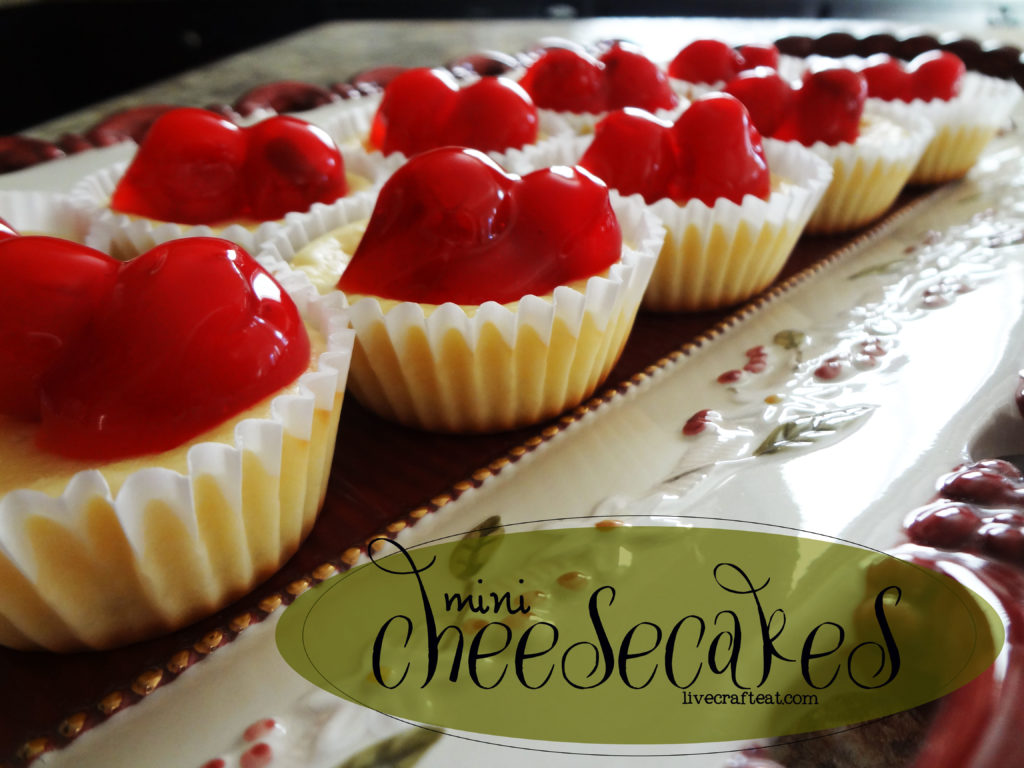 12 vanilla wafers
8 oz. cream cheese, softened
¼ cup sugar
½ teaspoon vanilla
1 egg
canned cherry pie filling
blend the cream cheese, sugar, vanilla, and egg until smooth. place 12 medium-sized muffin liners in a muffin pan. place a vanilla wafer in each liner (flat side down). distribute cream cheese mixture evenly among the 12 muffin cups. bake at 325 for 25 minutes. let cook and top with cherry or blueberry pie filling. keep chilled.