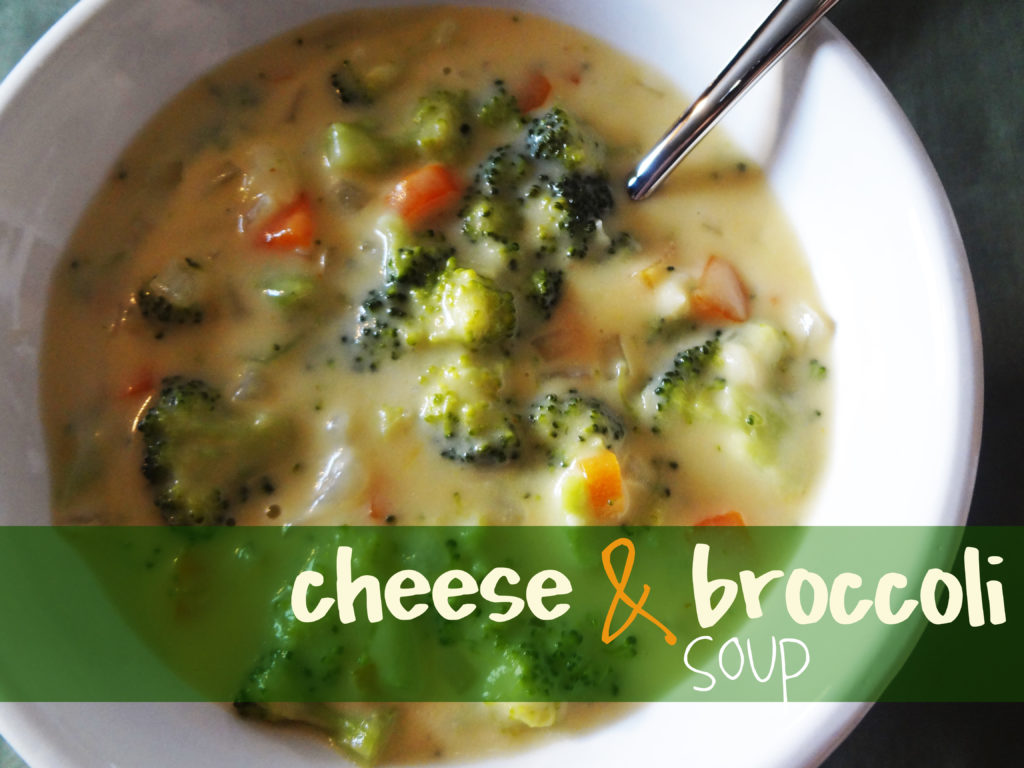 2 10-oz cans chicken broth
2 chicken bouillon cubes
2 cups broccoli, chopped
¼ cup butter
1½ cup chopped onion
1 cup diced carrots
2 cups milk
½ cup flour
3 cups grated cheddar cheese
1 teaspoon dry mustard
⅛ teaspoon cayenne pepper
In a pot set to medium-high heat, combine the chicken broth, bouillon, broccoli, butter, onion, and carrots. Cook together until the vegetables are soft.
In a bowl, whisk together the milk and flour. Add to the vegetable mixture.
Add cheese, dry mustard, and cayenne pepper to the vegetable mixture. Cook until cheese has melted. Serve with rolls or in a bread bowl.