Homemade Banana Bread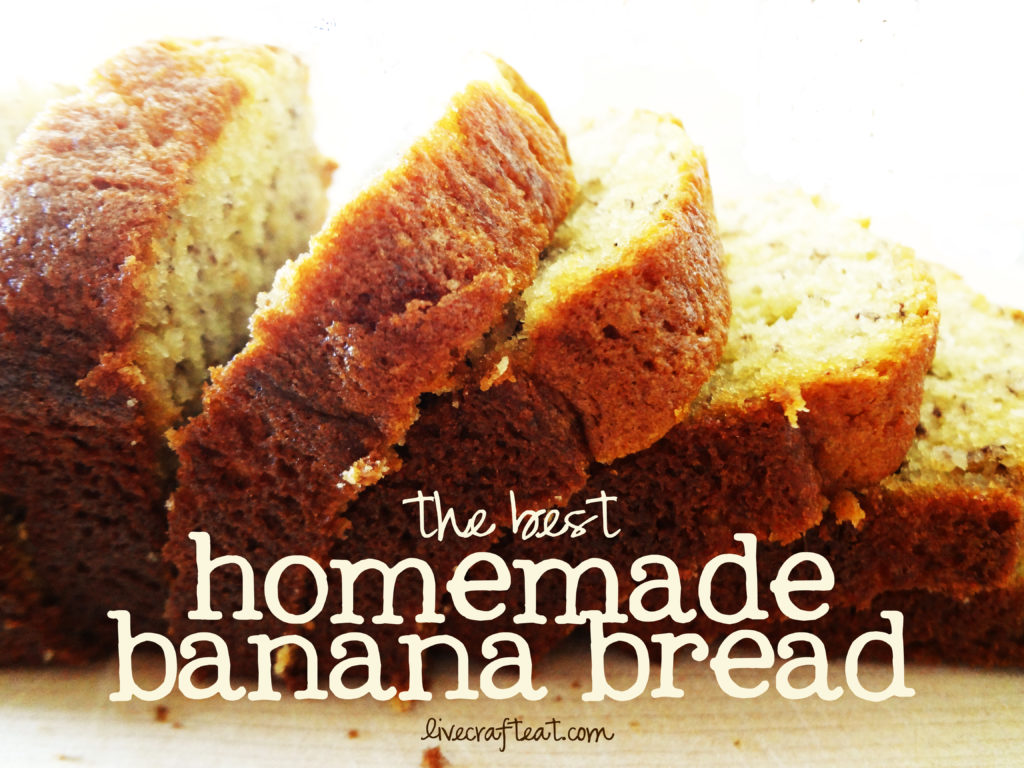 ½ cup butter, softened
1 cup sugar
2 eggs
1½ cups flour
1 teaspoon baking soda
1 teaspoon salt
1 cup mashed very ripe bananas (approx. 3)
½ cup sour cream
1 teaspoon vanilla
½ cup chopped walnuts or chocolate chips
Butter a loaf pan, or 3 mini loaf pans, and set aside.
Cream butter and sugar. Add eggs, and beat. In a medium bowl, whisk together the flour, baking soda, and salt; add to the butter mixture. Add bananas, sour cream, and vanilla and mix to combine. If using nuts or chocolate chips, stir them in with a rubber spatula.
Bake at 350. If using a regular-size loaf pan, bake 1 hour & 10 minutes. If using mini loaf pans, bake for 40-45 minutes. Let cool slightly before turning out onto cooling racks. Spread on some butter and enjoy!