All Bran Muffins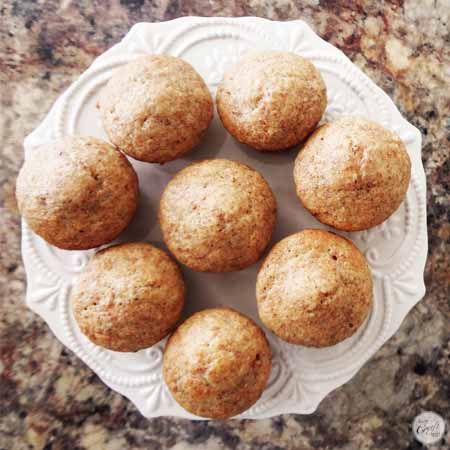 1 cup + 2 tablespoons shortening
4 cups all-bran cereal
2 cups boiling water
4 eggs
3 cup sugar
5 cups flour
5 teaspoons baking soda
5 teaspoons salt
4 cups buttermilk
raisins or blueberries, optional
in a medium bowl, combine shortening, all-bran, and boiling water. set aside to cool.
in a large bowl, beat eggs and gradually beat in sugar. beat well. add cooled all-bran mixture, mixing well.
in a separate bowl, combine flour, baking soda, and salt. add raisins or blueberries, if using. add flour mixture to bran mixture alternately with buttermilk. spoon into un-greased muffin tins. bake at 400F for 20-30 minutes for regular-sized muffins, or for 10-12 minutes for mini muffins.
store unused batter in an airtight container in fridge for 6-8 weeks. when using, do not stir - just spoon carefully into muffin cups.
enjoy!