easy snickerdoodles cookies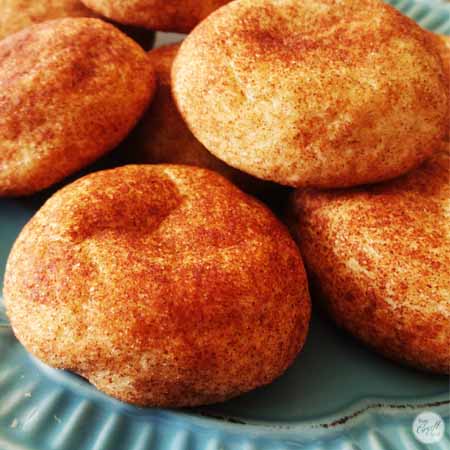 ½ cup butter
¾ cup sugar
1 egg
1 Tablespoon milk
½ teaspoon vanilla
1½ cup flour
¾ teaspoon baking powder
¼ teaspoon salt
cinnamon sugar = 2 Tablespoons sugar + 1 Tablespoon cinnamon.
Cream the butter and sugar. Add egg, milk, and vanilla. Then add flour, baking powder, and salt. Roll dough into 1.5" balls and roll them in cinnamon sugar. Bake for 12 minutes at 375F.
Makes approx. 1½ dozen cookies (depending how much dough you use for each ball).
Recipe by
Live Craft Eat
at https://www.livecrafteat.com/eat/easy-snickerdoodles-cookie-recipe/