homemade asian chicken salad with sesame dressing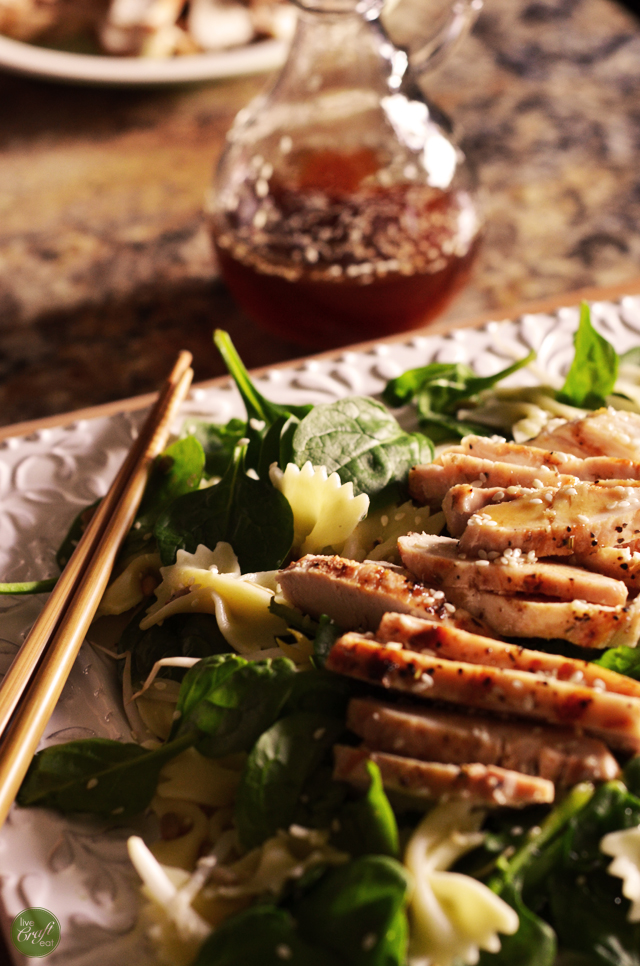 for the salad:
1 small package fresh spinach
1 (8oz) package bowtie pasta
2-4 tablespoons sesame seeds
½ cup sunflower seeds
1 cup bean sprouts
3 boneless, skinless chicken breasts
lemon pepper seasoning
for dressing:
½ cup oil
½ cup sugar
1 teaspoon salt
1 teaspoon sesame seeds
3 tablespoons soy sauce
2 tablespoons seasoned rice vinegar
½ teaspoon sesame seed oil
1 teaspoon freshly grated ginger
for the salad:
cook the pasta according to package directions; drain and rinse with cold water.
season the chicken breasts heavily with lemon pepper seasoning. grill until cooked through and cut into bite-sized pieces (or strips, if you want to serve them on top of the salad). toss all ingredients together with dressing just before serving.
for the dressing:
stir ingredients well to dissolve sugar. store in the refrigerator. let dressing warm to room temperature before tossing into salad.
Recipe by
Live Craft Eat
at https://www.livecrafteat.com/eat/homemade-asian-chicken-salad-with-sesame-dressing/