homemade applesauce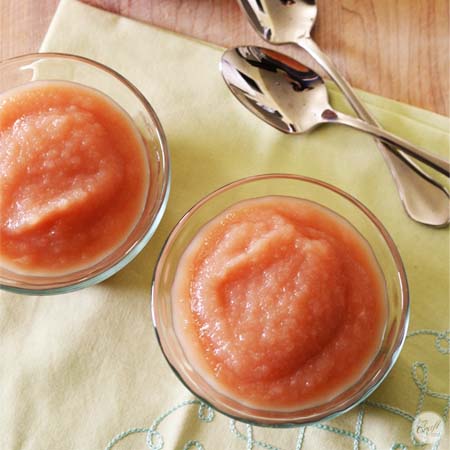 chop apples, discarding cores. (if making pink-colored applesauce, leave skins on. if not, peel skins first.)
cook apples in a large pot with ½ - ¾ cup water over medium-high heat until soft, about 15-20 minutes, stirring occasionally.
option 1: use a food mill to strain applesauce.
option 2: pulse cooked apples in small amounts in a blender and strain through a sieve with a spoon, repeating process until all apples are gone.
cover and refrigerate applesauce for 2 hours. serve chilled.