easy italian pasta salad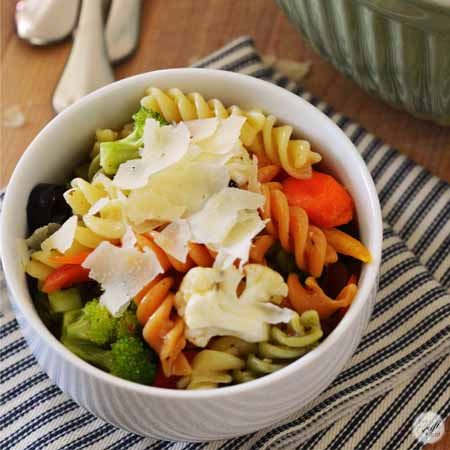 1 package tri-color rotini pasta
carrots, sliced
cauliflower, cut into bite-sized florets
broccoli, cut into bite-sized florets
1 each red, orange, yellow bell pepper, seeded and thinly sliced
black olives, sliced
parmesan cheese
up to 1 bottle/recipe of your favorite italian dressing
cook pasta to al dente in boiling water according to package directions. drain. rinse until cold water to stop cooking and to cool. drain again.
prep all the vegetables.
combine everything into a large bowl and add italian dressing to taste.
refrigerate for at least 1-2 hours before serving. enjoy!