You want to take better food pictures.
We all do.
That's why you're here.
Whether you blog as a part time hobby or you've made the leap and blogging is your full-time job this post and the reviews of the food photography eBooks (click that link if you want to jump directly to the best food eBooks on the interwebs) farther down the page is just for you!
You can also click here for a food photography eBook comparison chart!
While we can't cover everything needed to know to take stunning pictures in one blog post, we've outlined a few different ways to improve your food photography and reviewed both free and paid food photography eBooks to help you accomplish that.
tl;dr: How Do I Improve My Food Photography?
To improve your food photography make sure you are using a DSLR camera, know how to use the camera, study food photography eBooks to improve your skills and take advantage of online learning platforms to continue learning about photography and Photoshop.
Upgrading From A Point and Click to a DSLR Camera
As we've detailed elsewhere, your camera matters. We started Katie on a point and click Sony Cybershot. Ten years ago it cost us like $400 and was a BIG purchase for us! It's the only camera we had when we started Live Craft Eat. Beyond pointing and clicking, we did nothing with lighting and very little photo editing.
And frankly, it shows.
Check out a couple of before (left) and after (right) shots below: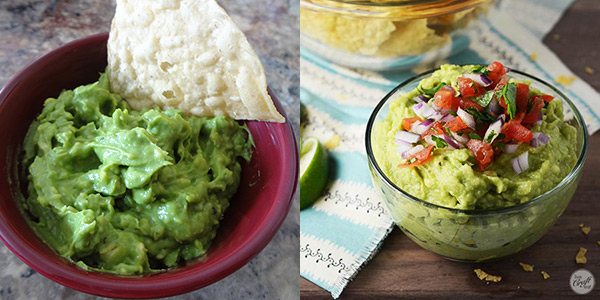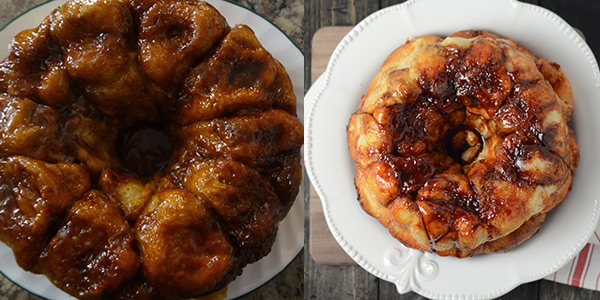 Double yikes.
Just a touch better, right? Needless to say, eventually we made the switch to a DSLR camera. In particular, we bought the one below, a Nikon D7000 with a 18-105mm lens and a 50mm lens.
As a side note, do yourself a favor when you're done this post and go make some homemade guacamole or find out how to make overnight monkey bread since they're both now on your mind! 🙂
While simply upgrading your camera won't make you a professional photographer it's a great first step.
The D7000 has proven to be a great entry level DSLR that hasn't been too hard to learn how to use. If you're serious about blogging and improving your blog photography we'd highly recommend researching and buying a DSLR camera for your delectable food pictures.
Review of the Best Food Photography eBooks
No more wasted words. Let's get to the food photography eBook reviews!
As there are as many food blogs as grains of sand on a beach, it isn't surprising that the most successful bloggers and photographers have created eBooks that outline their secrets and how to take better food pictures.
We've purchased, studied, re-studied and applied all of the food eBooks below.
We recommend buying ALL of them if you're serious about taking better food pictures.
If you don't have the budget to buy all of them, start with the free ones, move on to the paid ones and keep improving!
We won't give everything away, that wouldn't be fair to these talented food photographers, nonetheless from free to paid, here's a quick review of food photography eBooks!
12 Tips For Fabulous Food Photos – Food Photography Blog – Free
"12 Tips For Fabulous Food Photos" is the eBook of Christina Peters of Food Photography Blog. Her blog covers all things food photography including equipment, pro tips, lighting and so much more. In addition to being a blogger and food photographer, Christina teaches actual food photography classes on the weekends and has been shooting commercial food photography for over 20 years.
The thing I loved about Christina's eBook was that it was super helpful but didn't take 3 weeks to read. At 16 pages, it is a perfect introductory eBook before diving into some of the longer and more comprehensive eBooks listed later in this post.
Her 12 Tips eBook won't disappoint. Especially when it's 100% free! The only thing you'll need to do is sign up for Christina's email list in exchange for the eBook. So, close to free. 😉  Download it by clicking on the link below:
12 Tips For Fabulous Food Photos
Manfrotto Food Photography eBook – Manfrotto School of Excellence – Free
In their own words:
"In over 65 countries, Manfrotto designs, manufactures and markets a wide range of camera and lighting support equipment for the professional photographic, film, theater, live entertainment, and video markets. The product line includes an extensive range of camera tripods and heads, lighting stands and accessories."
They sell some really nice entry level tripods, including this carbon fiber one with a ball head. While not a Manfrotto tripod, we have this Vanguard one that is also very highly reviewed and recommended as an entry level tripod for food photography.
Not surprisingly, Manfrotto has an extensive blog on photography, videography and more. As part of this blog, they provide a free food photography eBook. Like most other eBooks that are free, the Manfrotto one requires an email address before downloading. Get your version at the link below!
Manfrotto Food Photography eBook
Food Photography: From Snapshots to Great Shots 2nd Edition – Nicole S. Young – $9.60-$15.48
Forgive us on this one – it's an actual book and not an eBook. Though it is available in Kindle version! Coming in at a whopping 288 pages this book is packed with everything you need to know in order to take great food pictures! Nicole covers equipment and lenses, camera basics such as ISO, aperture and shutter speed as well as basic photography principles. Unlike some of the other resources out there the book also covers some Photoshop basics to help edit those near-perfect pictures from your session. This book is a steal at either $10ish for the Kindle version or $15ish for the Paperback. I absolutely LOVE the endless gorgeous pictures of this book, get it here:
Delicious Food Photography – Pretty. Simple. Sweet. – $19 (sometimes $13)
Like many of the other amazing food bloggers and photographers of these featured food photography eBooks, Shiran started her career in a field unrelated to photography! Once a computer science major and programmer Shiran now is a sought after photographer and blogs and takes amazing food pictures of incredible desserts and sweets!
Shiran's eBook is called "Delicious Food Photography" and sells for $19. Occasionally it is offered at a discount of $13, contains 129 pages, and comes with a 30-day money back guarantee!  She goes out of her way to assure you don't need any fancy equipment nor previous experience to get value out of her eBook! As a lover of desserts myself I absolutely LOVED Shiran's gorgeous eBook and was so appreciative of her chapter on picture editing and workflow. I'd highly recommend it. Go see for yourself by clicking on the link below!
The Food Photography Book – RecipeTin Eats – $29
Nagi, of RecipeTin Eats, used to work in the world of corporate finance and now is a PHENOMENAL food blogger and photographer. No, seriously. She. is. AMAZING. She's gotta have one of the best food blogs out there. Her food pictures are second to none. She focuses on "fast, creative, clever and fresh" recipes, unbelievably uses a $250 hand me down camera for her pictures and didn't start taking pictures until 2014!
Her eBook, "The Food Photography Book",  is sooooooo amazing! At 180 pages, there is a little bit of everything in there. It even includes her workflow document so you don't forget anything during your shoot! If you'll just click over to her page and take a quick glance at her images and imagine your food pictures could look like that you'll quickly realize that I'm wasting my time trying to sell you on this eBook! This was the easiest $29 dollars I ever spent and I haven't regretted it for a second.
It's unbelievable and totally unnecessary but Nagi offers a 30-day money back guarantee for her food eBook.
You won't need it.
Go get it now by clicking on the image below!
Tasty Food Photography – Pinch of Yum –  $29
Bjork and Lindsay Ostrom are the uber-successful (we're talking 10s of thousands in monthly income!) bloggers at Pinch of Yum. Lindsay does an incredible job of taking stunning food pictures. While they now offer actual food photography courses in Minnesota, for the more budget-minded photographer looking to improve they have an eBook entitled "Tasty Food Photography" that is well worth the $29 it costs. Here are the three things we loved most about this eBook:
It's written by a blogger! While photography principles apply across disciplines, it's reassuring to know Lindsay is also a blogger and knows the challenges of taking great food pictures for a blog!

From lighting to photo editing, Lindsay covers it all!

Affordable! $29 is a bargain for such an amazing resource. Just go look at her pictures and tell me you don't want yours to look the same!
As an aside: Bjork and Lindsay also run a successful subscription site for food bloggers on how to grow your traffic, common technical aspects of growing a blog, video production and so much more. The monthly cost includes access to over 300 videos for food bloggers, an active community forum, and discounts on food blogger tools. This site is called Food Blogger Pro and we likewise would highly recommend viewing this monthly cost as an investment in your blogging income. Click on the image below to learn more.
Plate to Pixel – Helene Dujardin – $44.96
We'd be remiss if we didn't highlight this classic book on food photography. While it's not an eBook like the ones that have preceded it on this list, and it's a little more expensive, "Plate to Pixel" is a must for an aspiring food photographer and blogger. Go get yourself a hard copy below:
Plate to Pixel – Digital Food Photography & Styling
Side by Side Comparison of The Best Food Photography eBooks
While we've purchased all of these books and continue to read and use them on a regular basis we understand if you can only buy one or two of these books. 
Our recommendation: while all three of these eBooks are amazing if you have money for just one we'd recommend The Food Photography Book from RecipeTin Eats. While the same cost as Tasty Food Photography it has more information packed in (180 pages vs 60). A close second would be Lindsay's Tasty Food Photography which is incredible as well. If you're still looking for more than go ahead and buy Delicious Food Photography.
Here's a quick comparison chart of what, in our opinion, are the three best food photography eBooks on the internet! Onward to taking better food pictures!
| | | | |
| --- | --- | --- | --- |
| | Delicious Food Photography | The Food Photography Book | Tasty Food Photography |
| Equipment & Lenses | No – Guide on her blog. | Yes | Yes |
| Camera Basics? | Aperture, Shutter Speed, ISO & More | Aperture, Shutter Speed, ISO & More | Aperture, Shutter Speed, ISO & More |
| Photography Topics | Lighting, Composition, Styling, etc. | Lighting, Angles, Focus, Styling, etc. | Lighting, Composition, Props, etc. |
| Covers Editing/Photoshop? | Basic. | Comprehensive. Purchase includes her Workflow document as well. | Comprehensive. Workflow detailed and links to videos for editing tutorials. |
| Number of Pages | 129 | 180 | 63 |
| Beginners or Experts? | Both | Beginners | Both |
| Cost | $19 | $29 | $29 |
| Money Back Guarantee? | Yes | Yes | Yes |
| How To Buy | | | |
This post contains affiliate links. See our policy on affiliate links.