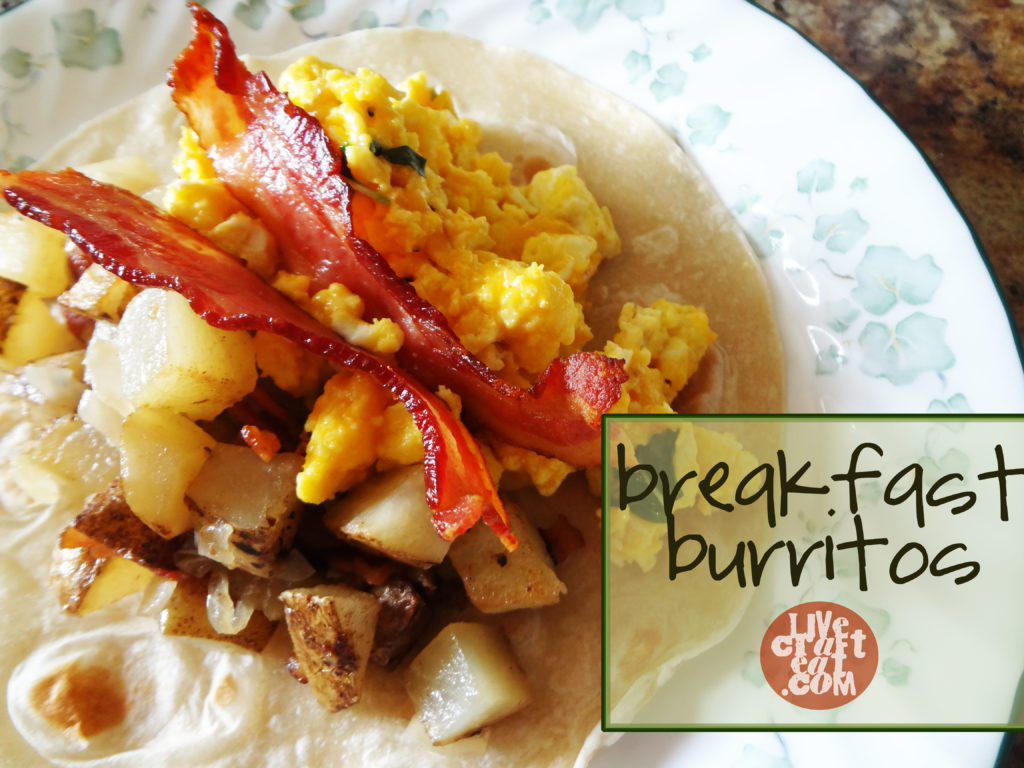 if you read my recent post on homemade hash browns, you know that i love 2 things: 1. breakfast food, and 2. saturday mornings. while the hashbrowns are awesome, these breakfast burritos are to die for. use the same hashbrowns, add in some extra bacon and scrambled eggs, and you will know why they are worth getting up early saturday morning to make.
but here's a little secret – to make the scrambled eggs something you'll want to make over and over again use fresh basil. here's how i like to make my scrambled eggs:
use enough eggs to feed you or your family
shred a bunch of cheese
salt and pepper, to taste
fresh basil, to taste
1. melt butter in skillet. whisk eggs and add to skillet. make sure your temperature is not too high – low and slow is the way to go.
2. when eggs start to come together, add the cheese and salt and pepper.
3. just a minute or two before your eggs are done to your preference add the secret ingredient: torn fresh basil leaves.
4. finish cooking the eggs.
5. smile! you've just started your day off in the best way possible!
it's seriously easy, using only a few simple ingredients, but it always makes my day. and try adding in some chopped red pepper for a little more color and flavor.
and like i mentioned earlier, take these hashbrowns, a few slices of cooked bacon, and the best scrambled eggs, wrap them in a warm tortilla and you've got a great saturday morning breakfast, or an awesome weekday breakfast-on-the-go.
try it! you'll thank me. and you're welcome. 😉
Other Posts You May Like: