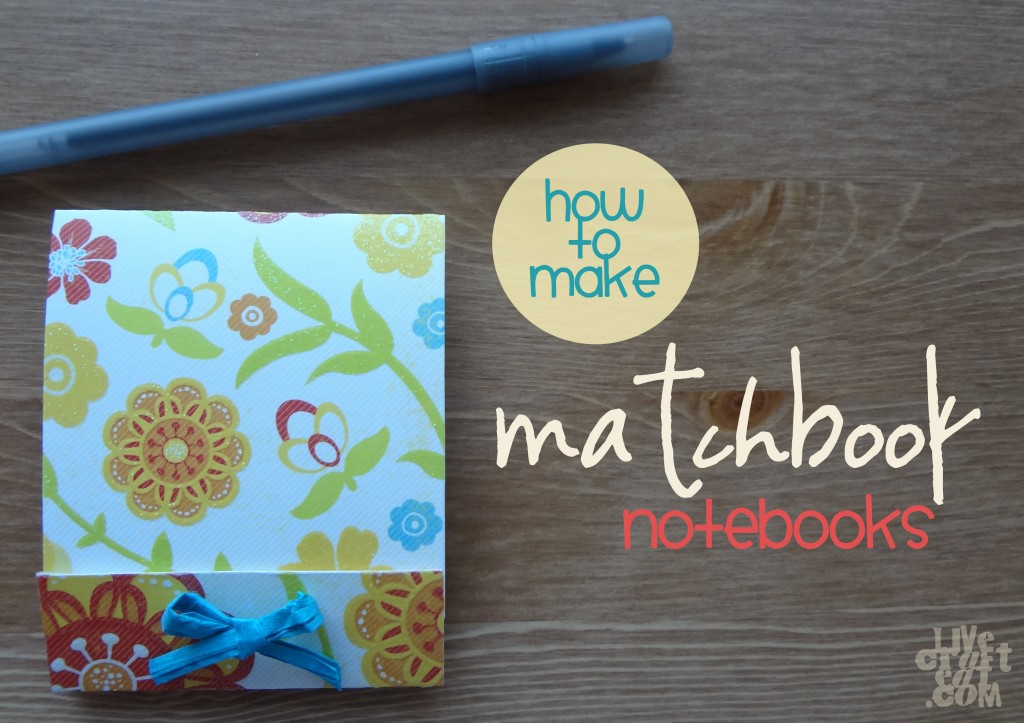 these little matchbook notebook cuties are super adorable because they are small. though, you can really make them whatever size you want. i've given you the measurements i used to make mine, but feel free to just use the concept and make them as big or as little as you'd like. that's the beauty of so many crafts – adjust to what you want!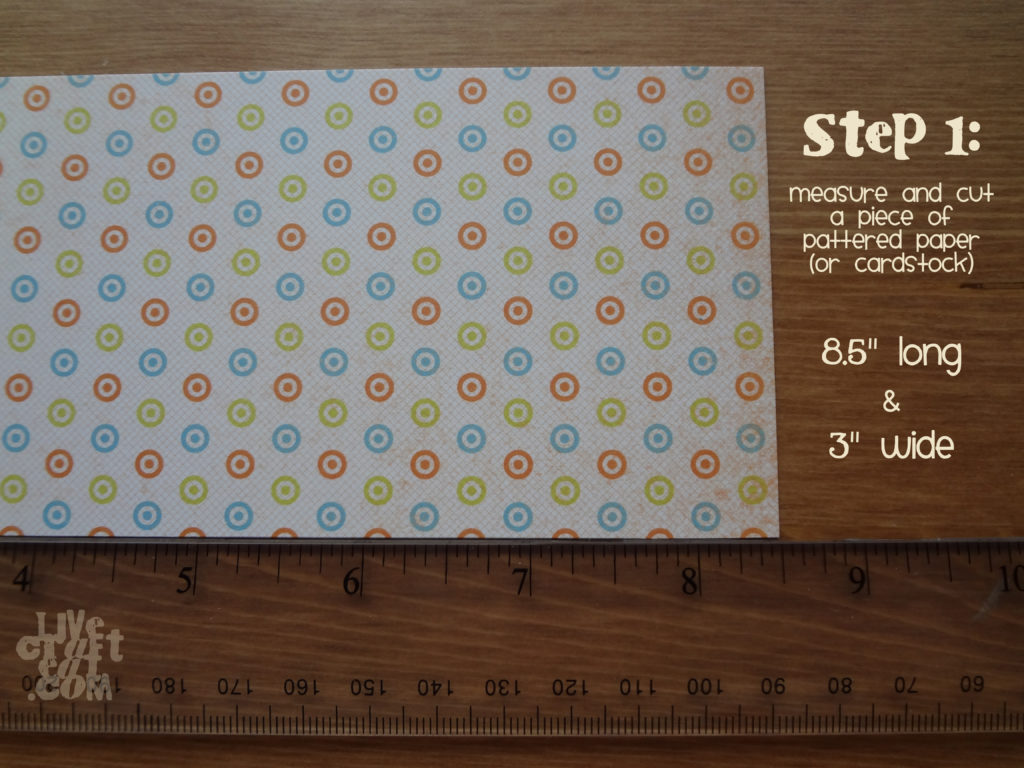 to make these matchbook notebooks, you'll need to get a cute piece of patterned paper or cardstock. paper will help it to sit flatter, but cardstock will make the notebook sturdier. so just go with what you're looking for.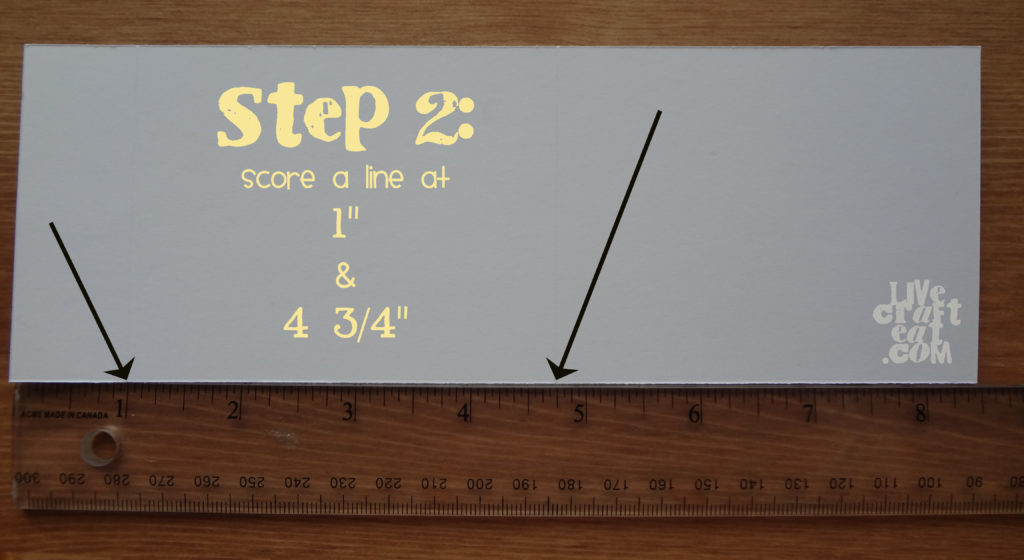 grab a ruler and score at the 1″ mark and the 4.75″ mark.
i know there are actual tools (i.e. a bone folder) for scoring, but i just use the dull side of a butter knife. it's always worked for me! haha. measure it out and then using your ruler as a guide, press down with your tool (or knife) – not too hard, just enough to make an indentation in the paper.
scoring your paper will make sure it folds straight and will give you a nice, crisp crease (not a bumpy edge).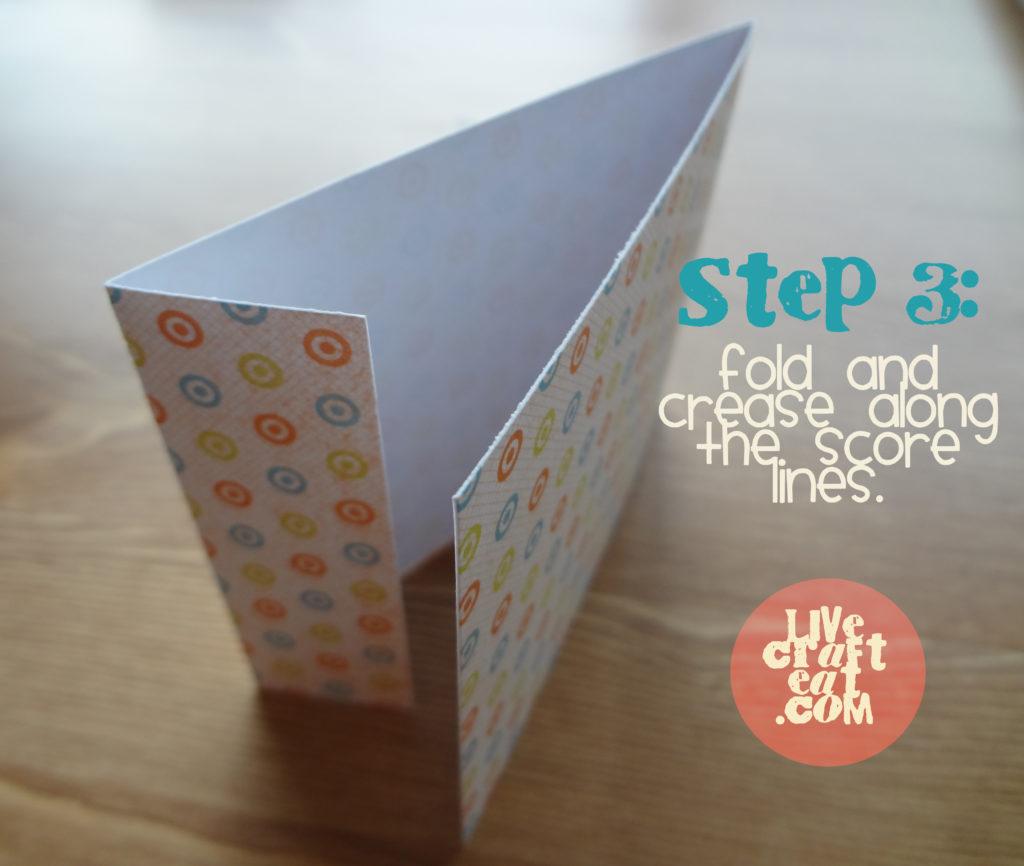 fold along the scored lines and press down (again, i use the flat side of the butter knife i use for scoring the lines). using your fingernails will rip up the paper a little bit, so just using something long and flat and running it along the fold will give it a nice crease.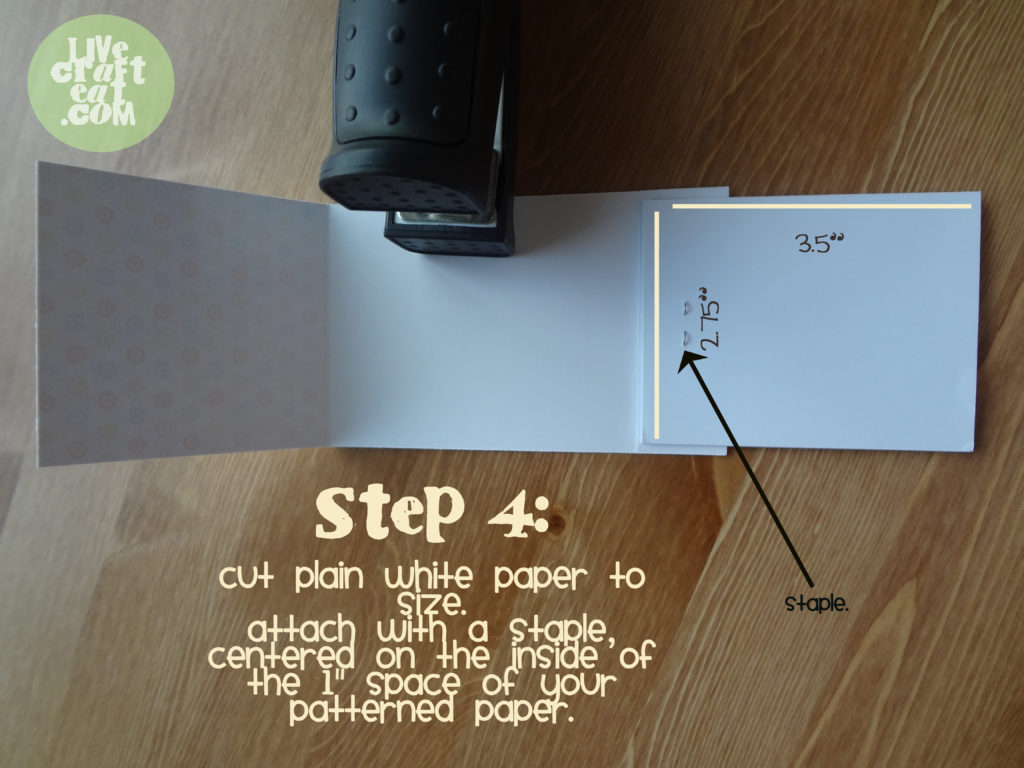 the measurements i used for my writing paper are 2.75″ x 3.5″. but if your using your own measurements, just cut your paper 1/4″ smaller than your pattered paper area inside the notebook where the writing paper will sit.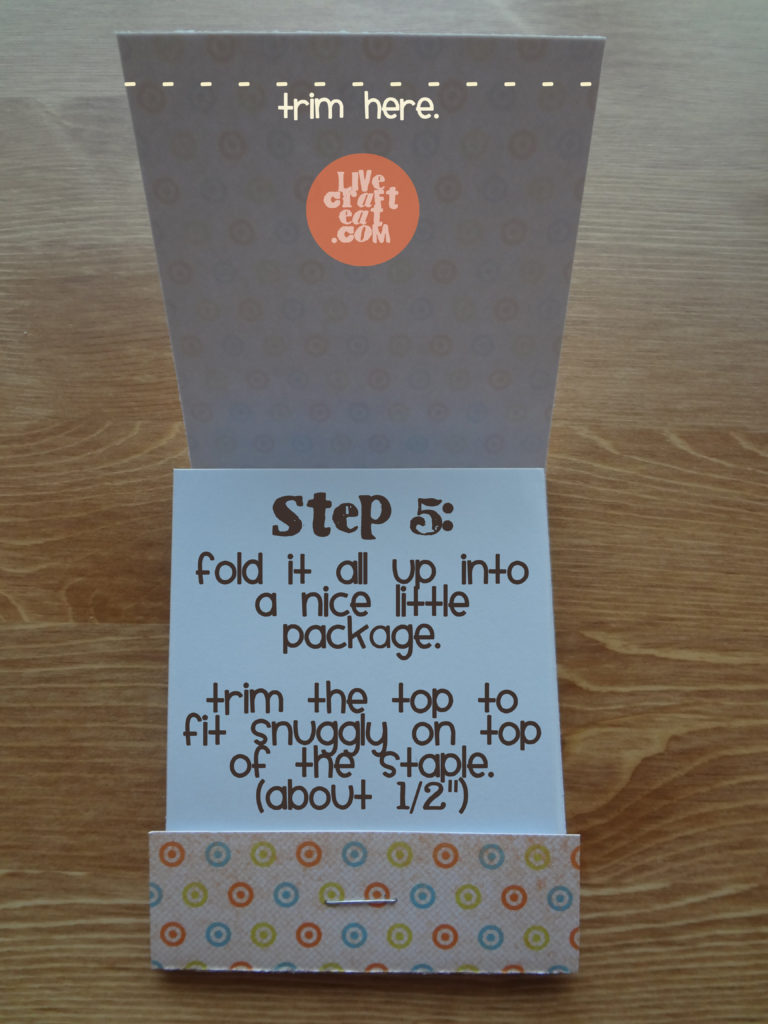 you're almost done!
if you were to close it right now, it would bulge because there's too much paper on the top section. so trim it down, about 1/2″ or so, just so that when you tuck the paper inside, the top edge of paper sits just above the staple.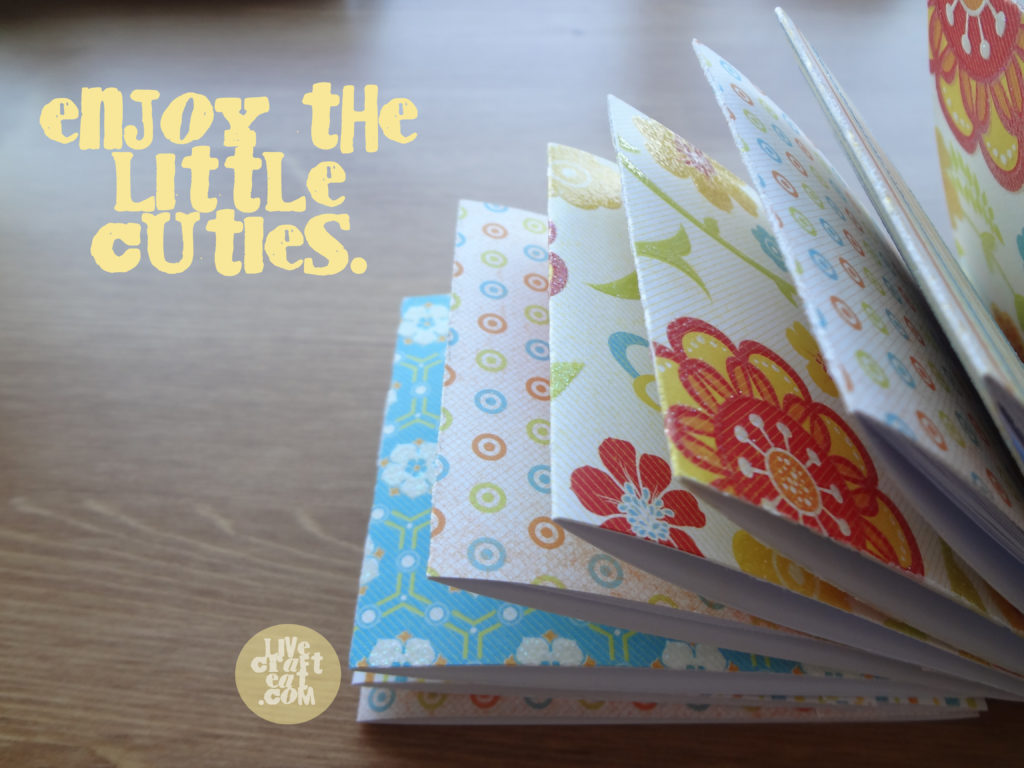 and you're done! easy, right?
a couple little notes:
-double-sided paper looks awesome.
-embellish them however you'd like…a ribbon? a paper or fabric flower? a little gem over the staple?
-if your stapler won't reach the place you need it to, don't fret. just fold the white writing paper up inside the notebook and staple all the way through the 1″ space – the only difference is that you'll see the back of the staple on the back of the notebook, instead of it being invisible.
-the number of writing papers on the inside is totally dependent on how many your stapler can go through.
-you can use these little babies for lots of things! hand them out during your young women or relief society lesson (or any other meeting) for people to take notes; make up a whole lot of them (they take so little time to make and so few supplies), doll them up and use them for baby shower favors; keep a stack of them by your phone for messages; use them to keep track of the items you need to buy at the store; keep a bunch in your bag or purse for all of those just let me find a piece of paper moments; make a pile of them, wrap with ribbon, attach a pen and you've got a cute thank you gift for a teacher (or anyone, for that matter).