i don't know why i had never thought of this before.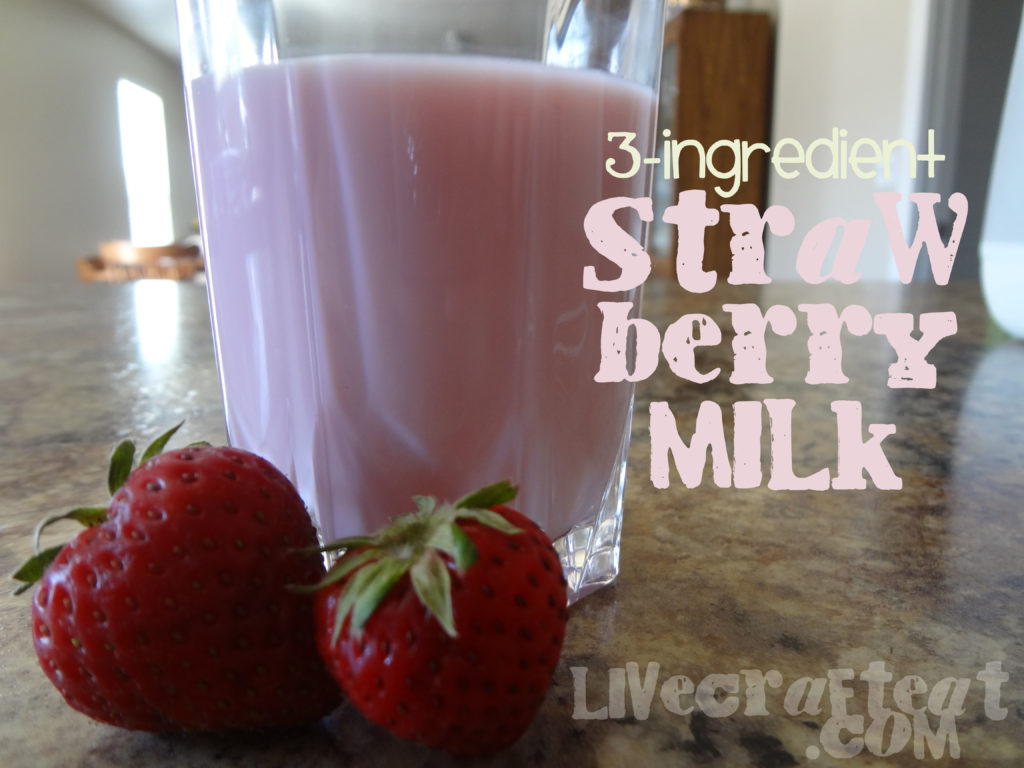 we love to cut up strawberries, sprinkle on some sugar, let them sit, and then enjoy the sweetness of the strawberries and the syrup they make. just recently, i looked at the syrup and thought, hey, that looks a lot like the strawberry syrup we put in our milk….
and so i tried it in some milk. and it was gooooood.
you should try it too.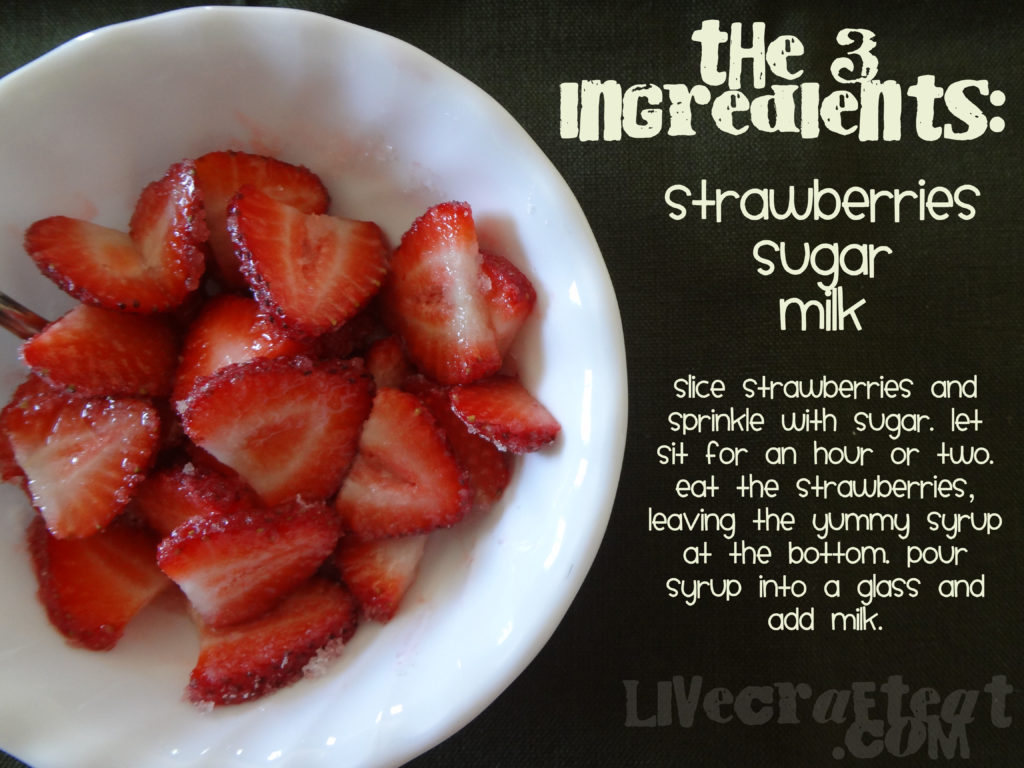 Other Posts You May Like: