i'm so happy to be a part of the blog tour for "Longing for Home"! keep reading for your chance to enter to win this amazing book!!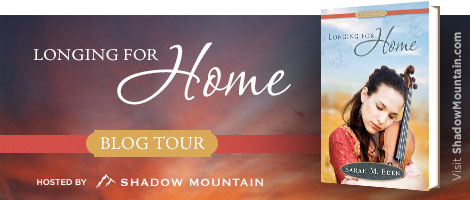 have you heard of a new brand of romance novel called "A Proper Romance"? my sister-in-law introduced me to the first book of this type called Edenbrooke. i have to admit, i adore romance novels and it was very refreshing to read a book where i didn't have to skip several pages at a time due to inappropriate content. (and not only is that type of content inappropriate but it really doesn't add anything to the story itself.) with the Proper Romance novels, you get that same heart-all-aflutter feeling without all the other nonsense.

to me, that's an amazing quality in a book – but these books are also fabulous reads! i recently read Longing for Home – a new book under the Proper Romance genre. i am telling you, i could not put it down! i stayed up into the wee hours of the morning reading it because i knew i wouldn't be able to sleep anyway due to thinking of what would happen next, what katie (the main character) would do, how would all of her (and other people's) problems play out?! i definitely was not disappointed with the many twists and turns here! here are a few of the goings-on that kept me on the edge of my seat the entire time:

1. the love story: this is, after all, a romance novel! i found myself cheering for katie one way or the other many different times throughout the story – one minute i was sure she'd go the sensible route, and the next i was certain that she would go the other way. this went back and forth in my head many, many times while i read.
2. selfishness & selflessness: katie has a couple of choices – she's been on her own for years in a far-away country and rarely hears from her own parents or siblings but has been trying so hard to get back home to see them again and beg their forgiveness so she can forgive herself for something that happened years earlier. OR she can move on with her life and try to make something of it rather than giving everything for a family who barely acknowledges her existence. what would you do?!
3. her secret: the first line in the book reads, "Eighteen years had passed since Katie Macauley killed her sister." whoa! intrigue right from the get-go. what kind of a person is she? how could she be held responsible for something like this at such a young age? what caused her to kill her sister in the first place? all of these questions stay in your mind as you read through the book and only towards the end do the answers come to light.
4. perspective & opinion: i found myself changing my opinions on the characters several times throughout the story – and sometimes in a major way. as i learned more about them i realized that while the initial information i was given on many of the characters was correct, it was not always what it seemed. i judged them before i knew them. as i read more about each person my perspective changed significantly, for better or worse.
5. prejudice: it was interesting to see how the story developed about a town so deeply divided and just how far they might go to make each other's lives unbearable and what it might take to keep some sense of peace and civility.
while i was anxious to get to the end of the book to find out how it all these different aspects of the story turned out, i was sad when it was over. i wanted to keep reading!! fortunately, there's a sequel! giddy!
this book is great for reading on your own, but it's also an excellent choice for book clubs – i think it will get a lot of conversation going and being a "Proper Romance" book, you know it's going to be appropriate for everyone. and as a bonus, there are even "discussion questions" in the back of the book. awesome!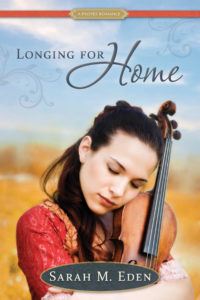 if you read this book i promise you will not be disappointed! would you like to win a copy of your very own so you can stay up late at nighttime reading, too? here's your chance! just follow the steps below – the more things you do, the better your chances are of winning! good luck and happy reading!!
(contest rules: you must be a resident of the united states to enter. contest runs from tuesday, august 27th to monday, september 2nd at midnight.) make sure to log into facebook below to see the entries.
p.s. i received a complimentary copy of this book to review. everything in this post is 110% my own opinion and written by me.