Alison Braidwood! congratulations, Alison! We're so happy for you! We'll be sending you an email soon to get your info.
Thanks to everyone who entered! There are still 10 days left to win something!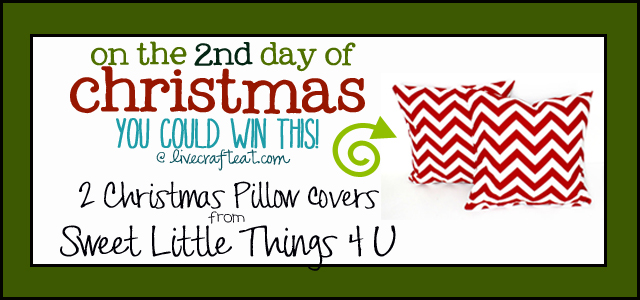 on the second day of christmas, we've got a fabulous set of pillow covers to give away from Nicole at Sweet Little Things 4 U! these are sure to get your home into the holiday spirit! i love how bright and cheery her fabric choices are! keep reading to learn more about this shop and how to win these christmas pillow cases: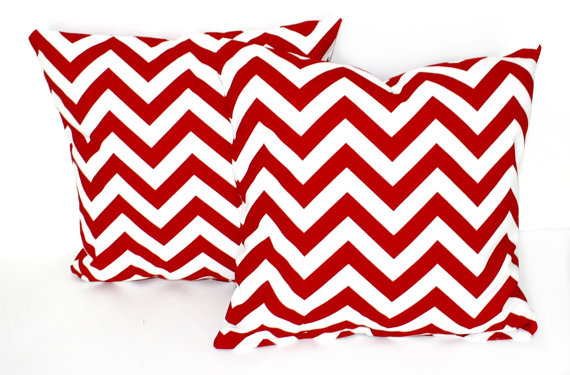 About Sweet Little Things 4 U
Sweet Little Things 4 U is based in Georgia and first had its start in June of 2010. It is run by Nicole Clay, who makes cute fabric items such as stockings, pillow covers, and electronic covers (iPad, etc.), in addition to making personalized stamped silver and tile pendants.

Nicole has been kind of enough to give away two christmas pillow covers as pictured above (you pick the fabric!) it can be found here, along with her fabric choices: www.etsy.com/listing/115170496/christmas-pillow-covers-pick-2-fabrics
Entries
here's what you need to do to win (the more things you do, the better your chances are of winning! each item listed below is worth 1 entry which would make a maximum of 7 entries per person).:
note: if you have already completed the items below (that don't have an alternative entry option), please note them in your blog comment. i've left an example comment below of what this might look like.
1. head on over to Sweet Little Things 4 U, find something you like, then come back here and tell me what it is you like from their shop in a comment.
2. subscribe to live craft eat (you can do this from our side bar)
3. "like" us on facebook OR if you've liked us on facebook share this post from our facebook page
4. follow us on pinterest
5. repin the contest image above (the first image in this post)
6. follow us on twitter OR if you already follow us on twitter, tweet this post
7. plus 1 us on google plus OR add us in your circles on Google Plus
comment on this post telling me which ones you completed to make your entries eligible.
RULES:
all entries must be submitted before midnight mst today, december 2nd. one winner will be randomly selected and announced on this post tomorrow at 8pm MST.  you must be a resident of U.S. or Canada to be eligible.
good luck!