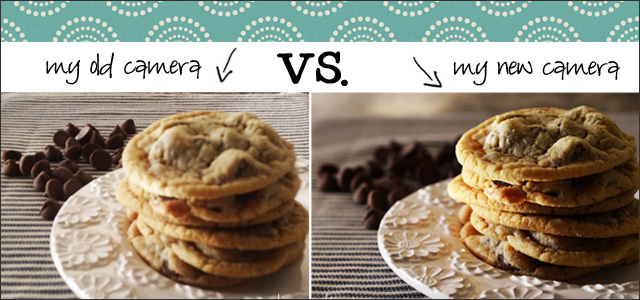 since starting this blog 1+ year ago, i've used only one camera: a simple, easy to use, sony cybershot point & shoot. while it has no bells or whistles, it's been a really good little camera and has given me some pretty decent pictures for a point & shoot!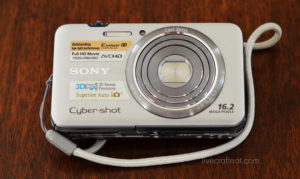 to illustrate how effective it's been for me in getting some good shots, i'm going to show you a few pinterest stats for some of my more popular posts. now, everyone knows that pinterest is a social network which requires amazing photos to entice people to pin/share and click through to your site. nobody knows how great the content is or how amazing your site looks…all the information they have to base whether or not it's worth their time to go read your post is based on the photo they see. so keep that in mind while looking at some of these stats – people pinned these posts based solely on the photos they saw taken with my point and shoot camera:
as of the date of this post…
this amazing (and easy!) breakfast recipe has 64,000+ repins
this diy activity book for kids has 69,000+ repins
this delicious chocolate dessert has 76,000+ repins
this oh-so-good sandwich recipe has 112,000+ repins
this fun kids activity recipe has 305,000+ repins
not bad for a point & shoot!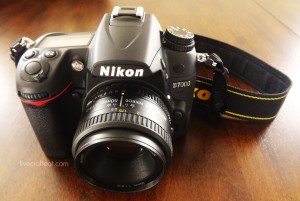 even though this camera and i have enjoyed a little bit of success together, i got to a point where i felt a little bit stuck – like i needed an opportunity to grow and learn more about taking pictures. i needed a camera that would give me the ability to expand my photography skills and knowledge. after some research and going to stores to pick up, hold, and try out many cameras, i decided on this Nikon D7000 DSLR. (affiliate link)
i have no idea how to use it. i'm amazed that i can turn it on and actually take a picture! like i've said before, i'm not a photographer. i don't know a lot about photography and i know very little about shutter speed and aperture, etc. but i do know that i'm willing to learn! while i'll be on a steep learning curve over the next while (this means that even though i have a fab new camera, my pictures may not be book-worthy overnight), i'm hoping that i'll continue to improve my photography skills. this camera offers so much potential – so many things i can learn. i'm excited to get started and get some great pictures (albeit at my own pace).
to give you an example of how great this new camera is, even given my limited expertise, take a look at these pictures – the first one taken with the point & shoot, the second taken with the new dslr: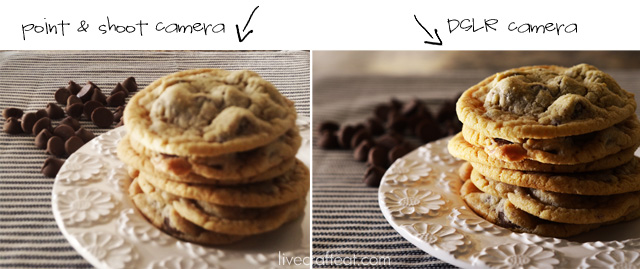 see how the point & shoot makes for a really flat photo? there's no depth to it. it also does not focus well on close-ups – if anything, it focuses more on the background than on what's right in front of you.
now take a look at the shot the dslr camera takes: it focuses on the cookies 1st, the plate and cloth 2nd, and then the chocolate chips 3rd. this is what gives it the appealing depth. if you were to look at this setup with your own eyes instead of through a camera lens, this is more like what your eyes would see. this camera also lets in more light where it's needed and lets the shadow fall where it belongs, creating a contrast between the two. the 1st picture doesn't do that very well at all. i don't know what the term for this is in photography, but in painting and drawing, it's called "chiaroscuro" (yeah, i'm an artsy person) – it's basically the contrast between light and dark – it makes for a much more appealing image than a washed out image with no contrast.
here's another comparison between the two:

this one may be a little harder to tell the difference, especially since they're both in focus!
in the point & shoot picture, you can tell what everything is, but there's not a ton of contrast, and it's not as sharp as if could be.
in the dslr picture, look at the sticks of butter. compare them to the picture on the left. see how much clearer they are? the colors also look a lot brighter in the second picture than in the first. also, the dslr picture focuses more on the ingredients on the cutting board and less on my counter top. there's the depth! the point & shoot picture gives the detail of the counter top in the background AND the ingredients. it's fine, but not great. the dslr photo is definitely much more appealing than the first, in my opinion.
taking a good picture isn't the only thing i need to learn – i still have a ways to go in arranging photographs and using props, etc. there's an amazing tutorial that i've been reading through recently that i think will help me to really improve my food photography skills. have you heard of pinch of yum? if you haven't, you need to get over there – she is wildly successful with her food photography and she's selling this e-book so others like me can learn how to take better pictures. i've learned a lot so far!
you can click here to get over to pinch of yum and check out her e-book. (aff link)
here are some pictures from my blog that were taken with the point & shoot and have done pretty well, but i think could have done even BETTER had i used my new dslr camera AND some of the tips in this e-book.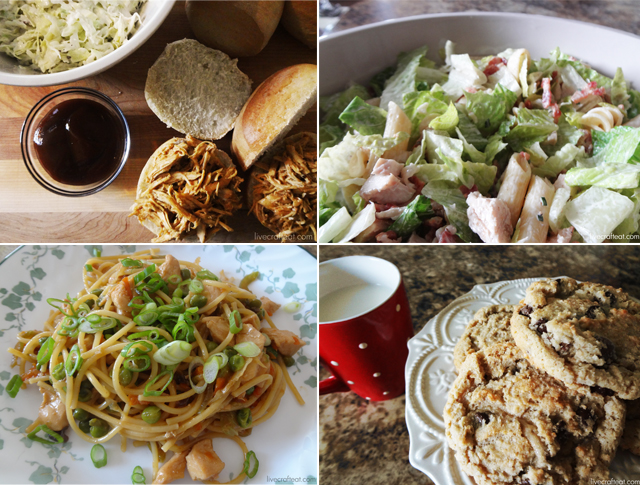 clockwise from top left: crock pot bbq chicken salad sandwiches; chicken & bacon pasta salad with homemade dressing; chicken lo mein; freezer-friendly oatmeal chocolate chip cookies.
all in all, if you're like me and are starting to become interested in photography and/or blogging, i think a point & shoot camera will do you just fine until you get to the point where you just need to be able to do/learn more. and then, i really would recommend this Nikon D7000 camera. (aff link) and don't just take my word for it – go read the reviews and do your own research. if you're ready to take the plunge, there are many people (professional photographers included) who will tell you they love this camera. btw we've also put together a guide of some of the "behind the scenes" things we use to make live craft eat happen. if you're wanting to start blogging or already doing so and looking for tips and tricks then check out our blogger resources.
here's hoping you'll find your way back to my blog through my (hopefully) amazing pictures on pinterest!!