2013 was my first full year of blogging. looking back at the posts that i did earlier this past year is a little bit humbling – i'm still nowhere near where i want to be, but i have come a long way! having said that, some of my earlier posts have been some of the most successful this year. here's a look at the 13 most popular posts on my blog in 2013 (in order):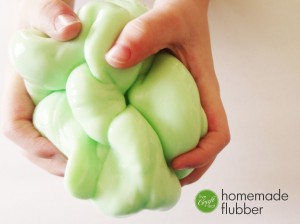 to say that this homemade flubber recipe has been our most successful post this year would be a bit of an understatement – it's been shared through social media more than 2.5 times our #2 post on this list. to be honest, this was a bit of a "filler" post…i was sick so i made this for my kids to help keep them occupied. i ended up taking a few pictures just so i would have a post to put up that day. i had no expectation of it being anywhere near as big as it is. just goes to show you that you never know what kind of a post will take off!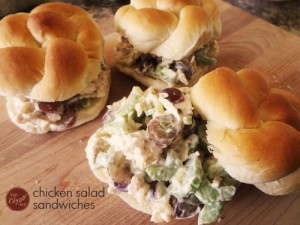 even though there are a bajillion chicken salad recipes out there, this one has done really well! pretty much everyone who's tried it says they love it. if you haven't tried it yet, it's definitely one to put on your list of must-try-recipes this year!
3. the ultimate guide to general conference with kids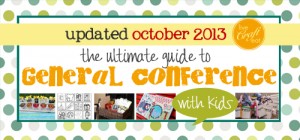 "general conference" is a semi-annual meeting for the church of jesus christ of latter-day saints. it's kind of a big deal – people like myself like to plan out breakfast menus and come up with time-fillers, games, and other activities for our kids. we update this post in april and october, so every time conference rolls around, people like to check it out to get the latest and greatest from other creative bloggers.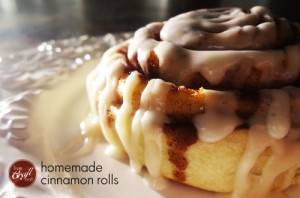 i don't know anyone who doesn't love cinnamon rolls. so when you come across an easy homemade version that tastes and looks amazing, wouldn't you want to get your hands on that recipe?! apparently lots of other people do, too.
5. death by chocolate bundt cake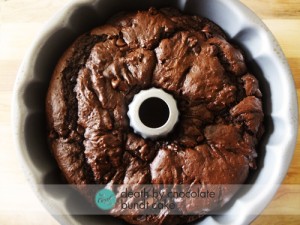 my mom makes this cake all the time. when i got married i took the recipe with me because it's my husband's favorite – and wouldn't you know…even newly-wed me could make it! it is sooooo simple to make but it turns out great every time. even better than how easy it is to make is how yummy it is!!
6. the 10 best family home evening resource sites (now 25!!)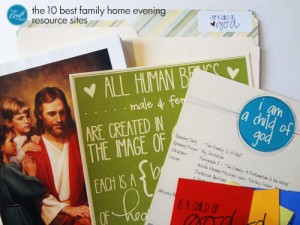 every monday night we have family home evening – a time that we set aside every week to spend time with our family. sometimes we go places, other times we play games together, and other times we learn gospel-oriented lessons. coming up with 52 things every year can be a bit daunting, so i created a few family home evening kits of my own to share with everyone, and also posted a list of my 10 favorite family home evening resource sites. it was so popular that i decided to add 15 more sites to the list for a total of 25.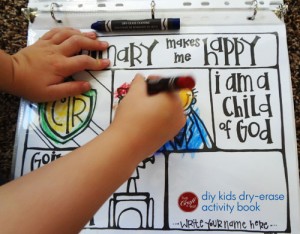 as stated in my post, i bought a pre-school curriculum book and wanted to be able to reuse the pages. i intended to put them in page protectors but thought that dry-erase markers would be too messy. so when i discovered dry-erase crayons, i was sold!! these dry-erase books go with us everywhere – church, in the car, appointments, etc. there's also a list of links to fun freebie printables for kids at the bottom of the post.
8. new year planner :: made from a cereal box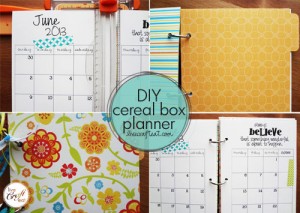 in 2012 i made a notebook out of a cereal box. at the end of december that year, i decided i would try and make some monthly calendar pages to fit that notebook, and the cereal box planner was born. for someone who had no clue how to make something like that on the computer, though, it was quite a feat. fortunately, people liked it enough to give it a shot and it became popular enough that i've updated it to a 2014 planner.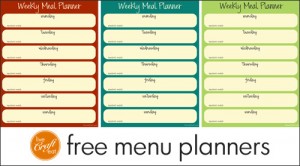 i've meal planned for as long as i can remember. i've always been a list-maker. so i came up with a few different meal planners to share with everyone. there are 3 different designs, and all are available in different colors. and all are free to download, of course! apparently i'm not the only one who likes meal planning because people are always hopping over to the site to print off a few of these.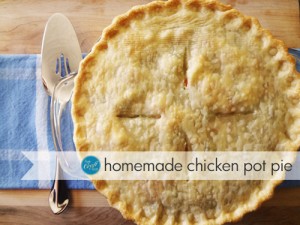 one commenter said: "made this tonight and just wanted to say that it was really good! i'll be adding to my regular rotation. i didn't know that pot pie that good could be that easy to make. thanks so much for the recipe!"
amen to that!
11. how to make a family home evening kit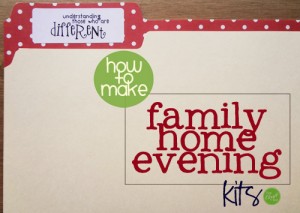 this goes along with #6 on this list. i needed our family home evenings to be non-stressful, so this is how i put some of them together in advance. anyone can do it! and i show you just how easy it is. i also have several free printable kits that anyone can use in a pinch 🙂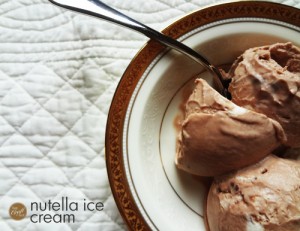 i've been known to eat the whole batch of ice cream before anyone even knows it's there. that's all i have to say about this ice cream.
13. caramel cream cheese apple dip recipe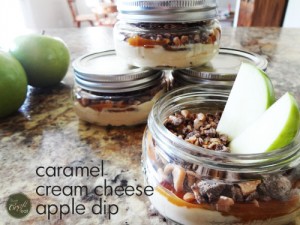 i brought this stuff to a family gathering once and have been asked to bring it every time since. i didn't bring it to this past new year's eve party and let me just tell you that i HAVE to bring it next time. i can't stand disappointing people.
hope you enjoyed our top 13 of '13! what will our top 14 posts be this coming year? we'll just have to wait and see… 🙂