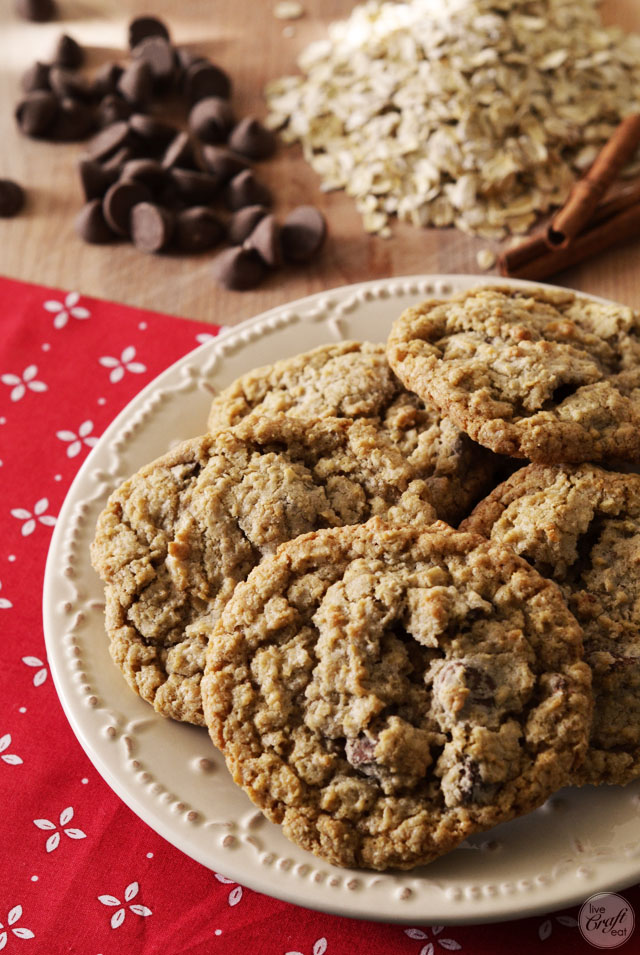 we've been cooped up inside the last little while. it's winter and it's snowing outside, and i decided way back in december that it was hibernation time. don't get me wrong – we still go out to play in the snow on occasion, but that only lasts for 1/2 hour before we're all frozen.
so we bake lots of cookies and drink lots of hot chocolate. there's nothing like a warm cookie from the oven when your cheeks are still red from building a snowman.
here are my mother-in-law's oatmeal chocolate chip cookies. we're always calling her to get the recipe (because i always misplace it), so it's probably just as well that i post it on here so i know where to find it!
all you need: oatmeal, chocolate chips, flour, sugar, eggs, brown sugar, vanilla, butter, salt, cinnamon (this makes it taste sooo good!), and baking soda.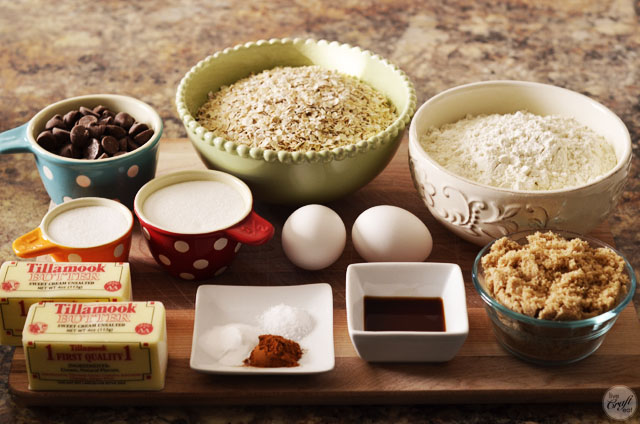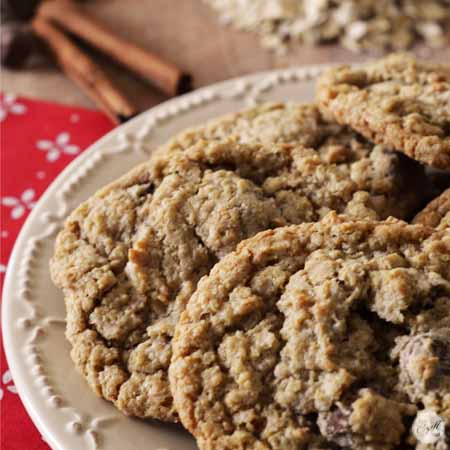 enjoy!
Print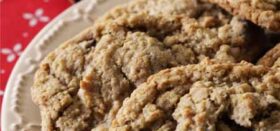 oatmeal chocolate chip cookie recipe
---
1 cup

butter

3/4 cup

sugar

3/4 cup

brown sugar

2

eggs

1 teaspoon

vanilla

1 1/4 cup

flour

1 teaspoon

baking soda

1/2 teaspoon

salt

1/2 teaspoon

cinnamon

3 cups

oats

1 cup

milk chocolate chips
---
Instructions
cream together the butter and sugars. add eggs and vanilla. in a separate bowl, combine the flour, baking soda, salt, and cinnamon. add to the butter mixture and mix well. stir in the oats and chocolate chips by hand. spoon onto ungreased cookie sheet and bake for 10 minutes at 375 degrees. serve warm and enjoy!
Other Posts You May Like: