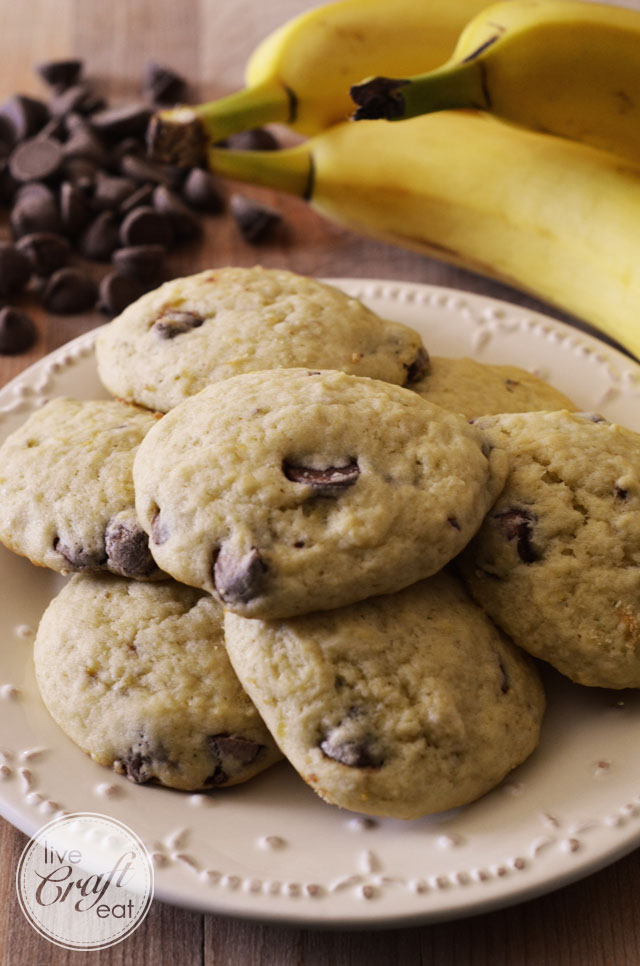 my mom is a cookie queen. even with 8 kids at home, she always managed to have homemade cookies in our lunches everyday. it made the kids in my class extremely jealous! they would always try to trade their jos louis cakes, or passion flakies for some of my moms cookies. and these cookies – banana chip mint cookies – was the one most frequently requested by my friends. i even have friends from high school messaging me several years later saying, "remember those cookies your mom used to make…can i get the recipe for those?" true story.
it may seem like an odd pairing – banana & mint. but it's really very good. and combined with these other ingredients, they create a light and fluffy cookie that reminds me a lot like a muffin top – nice and airy, no denseness here!
all you need is: butter, sugar, eggs, peppermint extract, bananas, flour, baking powder, baking soda, salt, and chocolate chips.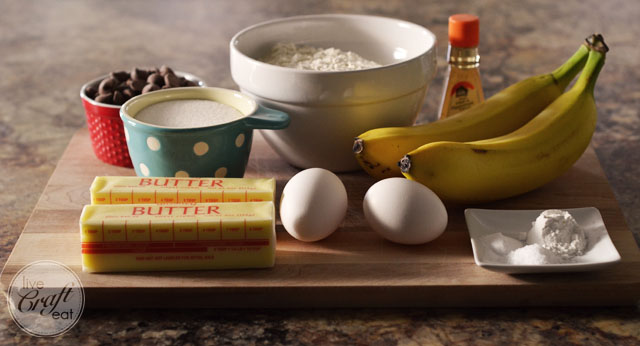 mix everything together. all at the same time.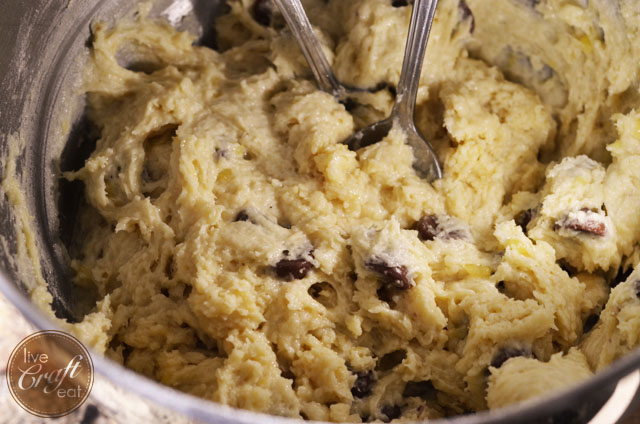 drop onto cookie sheets and bake for 10-12 minutes.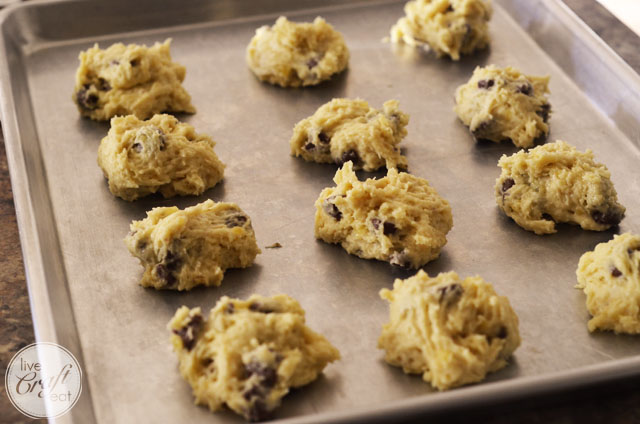 that's it! the easiest and tastiest cookie recipe ever. make them for your friends…see if they can guess the combination!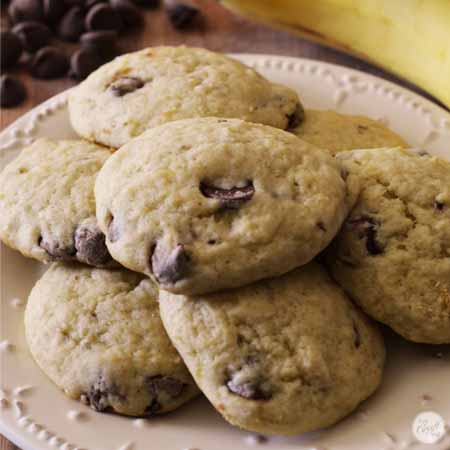 enjoy!
Print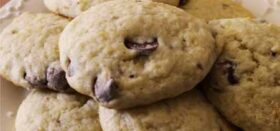 banana chip mint cookies
---
2/3 cup

butter

1 cup

sugar

2

eggs

1 teaspoon

peppermint extract

1 cup

mashed bananas

2 1/2 cup

flour

2 teaspoons

baking powder

1/4 teaspoon

baking soda

1/2 teaspoon

salt

1 cup

chocolate chips
---
Instructions
combine all ingredients and mix well. drop onto cookie sheets and bake at 350 for 10-12 minutes or until lightly browned. enjoy!
Other Posts You May Like: