hope everyone had a merry little christmas this year!
the past month has been a crazy one for our family – from never-ending doctor's visits to out-of-country weddings and every thing in between, we still managed to pull off a great christmas! while we didn't get a chance to squeeze in every christmas recipe or tradition we'd wanted, we were still able to make this awesome hash brown and ham breakfast quiche for christmas day brunch, the oh-so-refreshing banana slush punch that has been a tradition in my family for as long as i can remember, and these adorable santa napkin rings for my kids place settings. and if you have a bunch of candy canes leftover, try making this amazing candy cane popcorn while watching all those movies that were opened christmas morning!
*sigh* i love christmas.
but once christmas has come to an end, the inevitable new year becomes our next focus. so while the 2014 version of the new year planner has been a long time coming (thanks for your patience!), it is finally here!!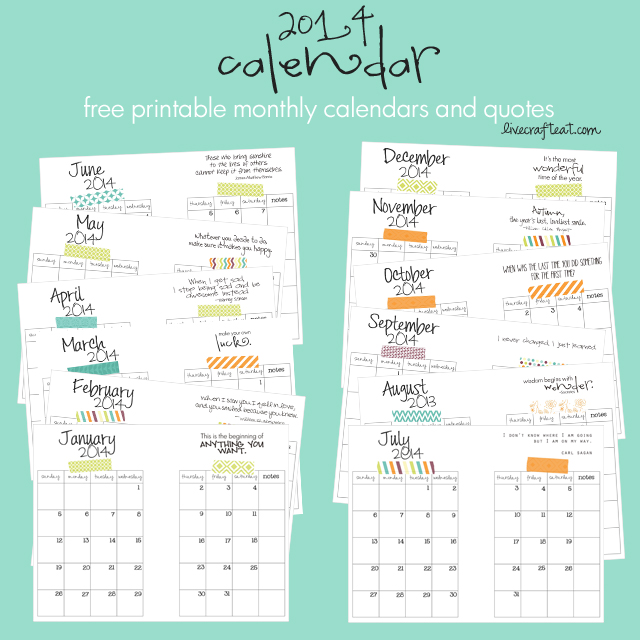 with some new inspiring quotes, the 2014 monthly planner calendars are ready to put into your diy cereal box notebook: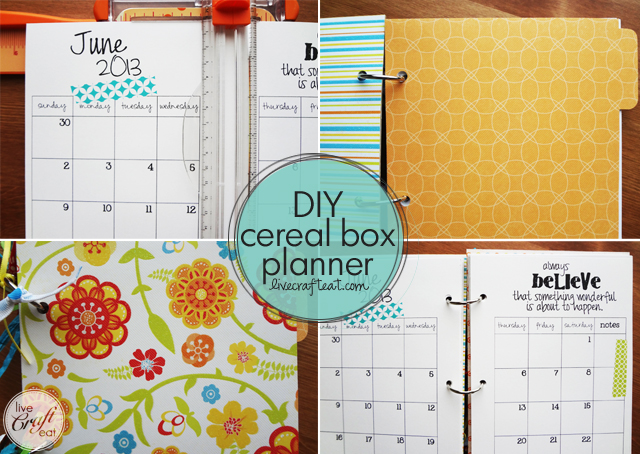 in case you missed what this notebook is all about, you can check out my post on how to easily make a DIY notebook (planner) out of a cereal box.
and then to see how to put this calendar together in your new awesome notebook, check out my 2013 new year planner post.
without further ado, here are the new 2014 monthly planner pages available for free download!! make a new planner, or use your existing one from last year – either way, you're sure to have a happy and organized new year!
thanks for visiting my blog! hope you enjoy planning out your 2014!!
and if you're looking for other calendars for either you or your kids, visit my live craft eat calendars page! <-just click on that link!
Other Posts You May Like: