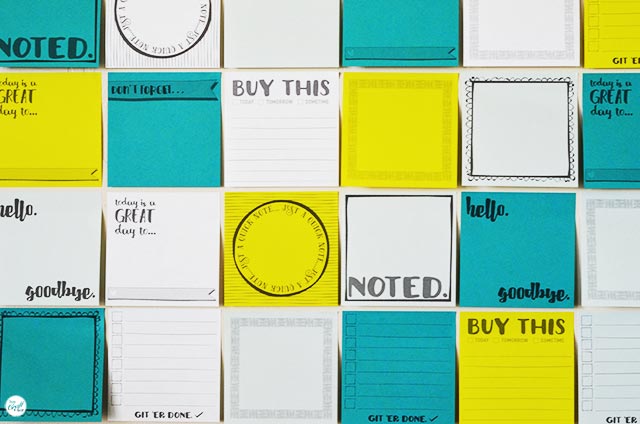 look how fun and cute these sticky notes are!!
i am one of those people who always writes stuff down. whether it's on calendars, planners, or even random pieces of paper, i feel like writing lists and other notes/memos down on paper is the most effective way for me to keep myself organized and to clear my mind of all the little things i need to keep track of.
one of my very favorite things on which to jot down little to-dos or reminders is on sticky notes – they've got some pretty colors available and they're easy to stick anywhere i need (on the fridge, in my planner, on the steering wheel of my car, etc) so i know i'll see it and i won't forget a single thing. while the color options are great, like i said, they still lack a little character, you know, like some doodles or some fun lettering, which, if i had the time these days i would probably doodle myself, but seeing as i've got all the things i've jotted down on these notes to accomplish, i think i'll just print out these fun hand-drawn-looking designs via my printer and save myself some time!
so yes, to answer your question, you can print on sticky notes from your home printer! i have a pretty standard home printer…the paper gets fed through, appears to "flip over" and then comes out onto a flat tray. you can see a picture of the printer i use here (aff link) and i love it, and i would think that any similar home printer would work just as well.
the first thing you need to do is buy some 3″x3″ sticky notes, like the ones pictured below. make sure they are a good brand and are pretty new so that they have a good stick and won't fall off and jam in your printer, because that would ruin your day. i've always used these post-it brand notes (aff-link), and you can buy any color to match your style. or your mood. or your shoes. and no, this is not a sponsored post for post-it…i just really like these ones.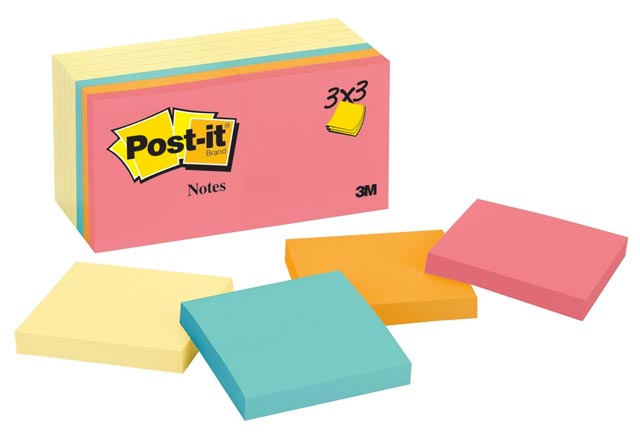 image via amazon.com
the next thing you need to do is print out this template, which is the first page of the pdf (pictured below). you only need to print this out once and can use it forever – every time you print off one of my sticky note designs. i really would suggest you print this template page onto cardstock (aff link) to ensure the sticky notes have something sturdy to stick onto. (the template is part of the download, below.)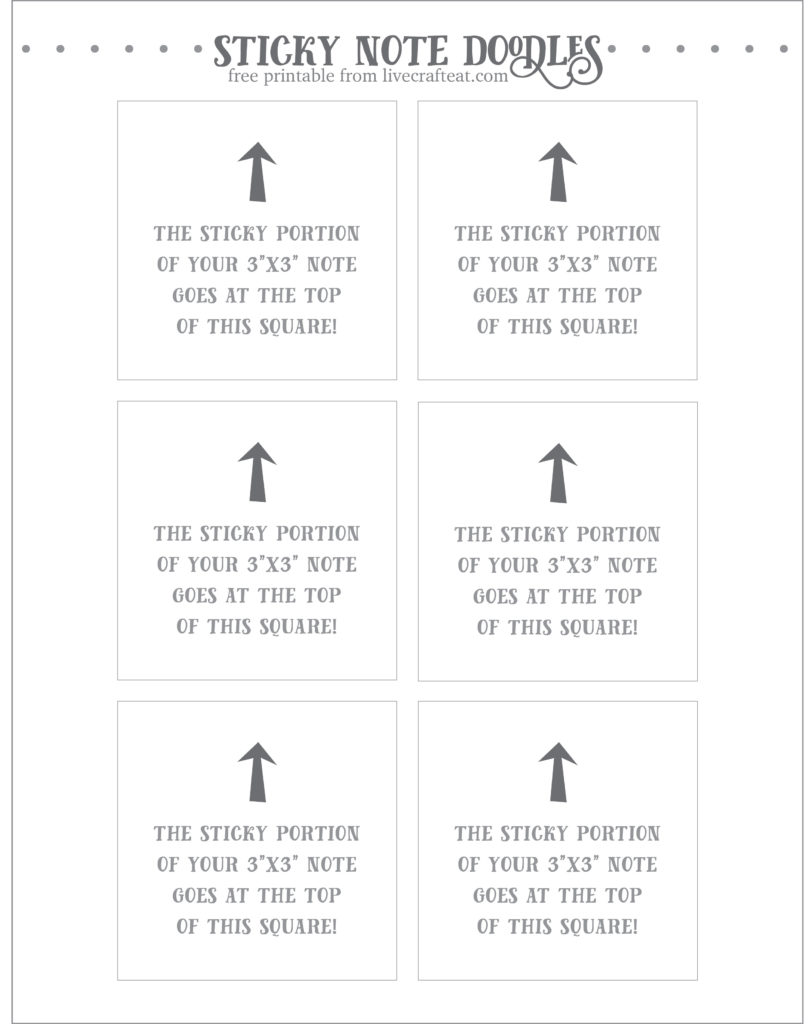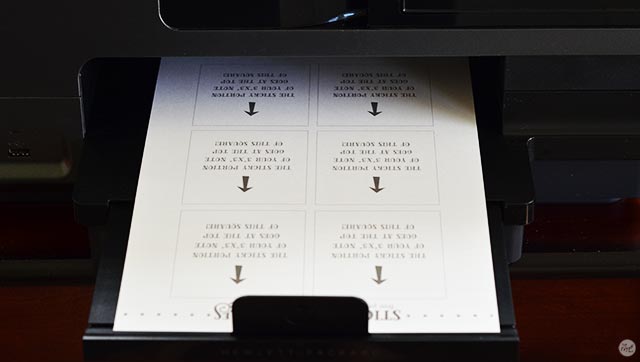 once you've got the template printed out, simply peel off individual sticky notes and place them exactly on the squares in the template. they should be a perfect fit! make sure that the sticky edge of each note is placed securely at the top of each square, like so: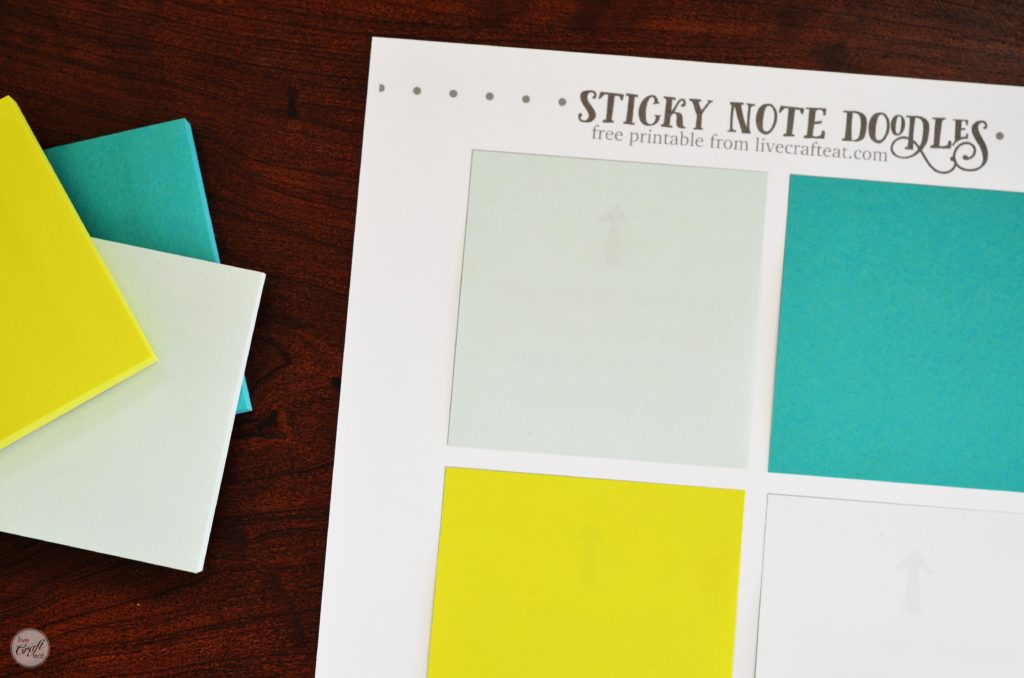 now you'll need to figure out which way to put your template back into your printer (with the sticky notes attached) so that it prints the doodles on the notes without getting stuck in your printer. with my printer, i put it face-down in the paper tray with the title of the template pointing in towards the inside of the printer. i imagine most printers work the same way.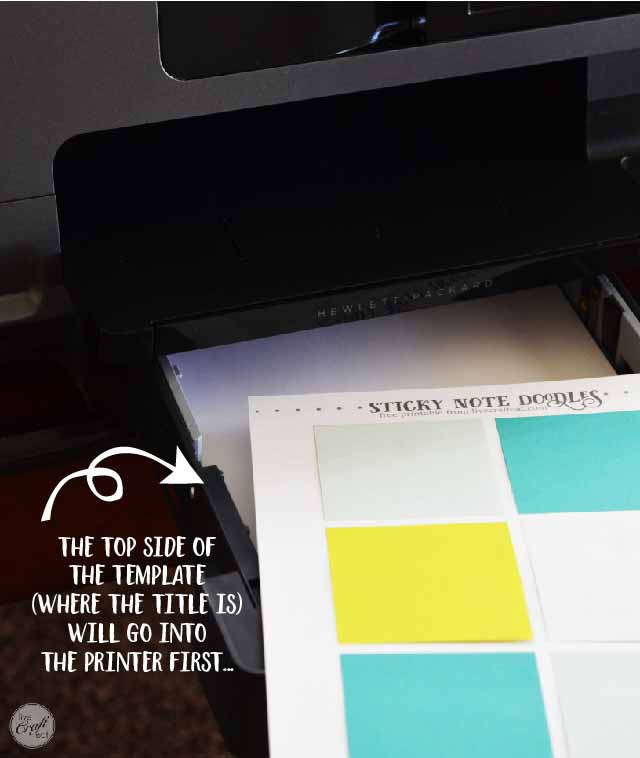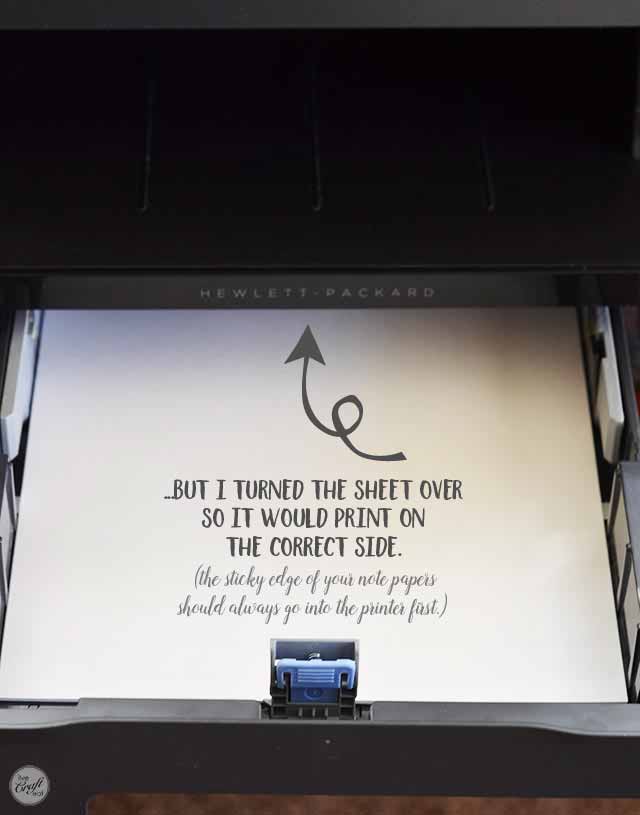 once you've got yours figured out, go ahead and print one of the three pages of designs and prepare to be amazed! (the download with the template and all three of these pages is at the end of this post.)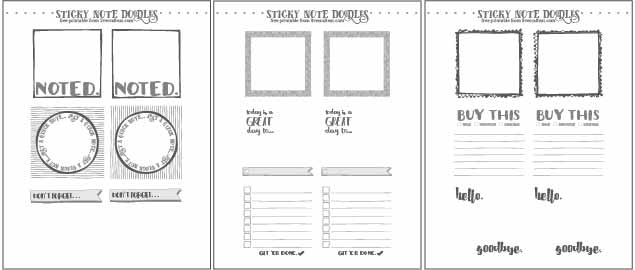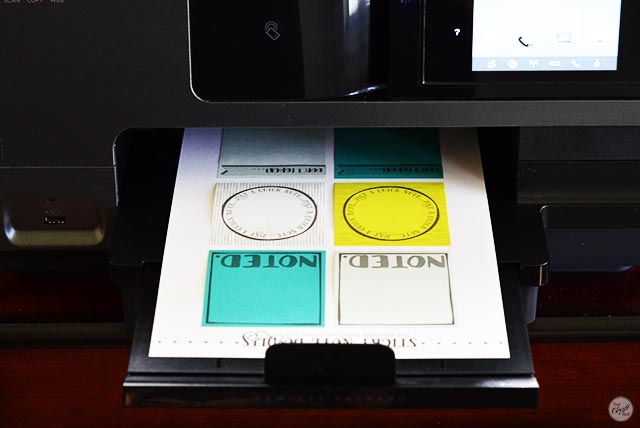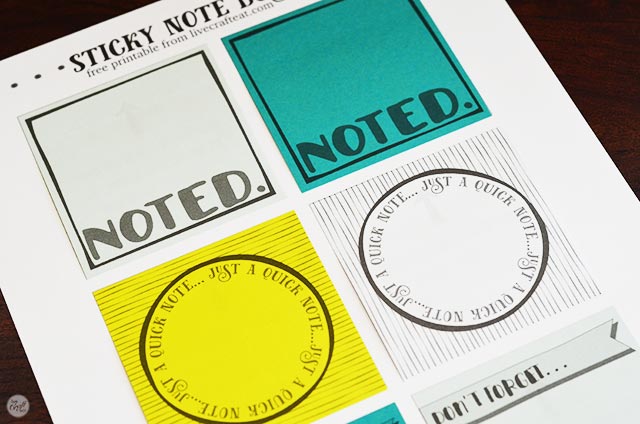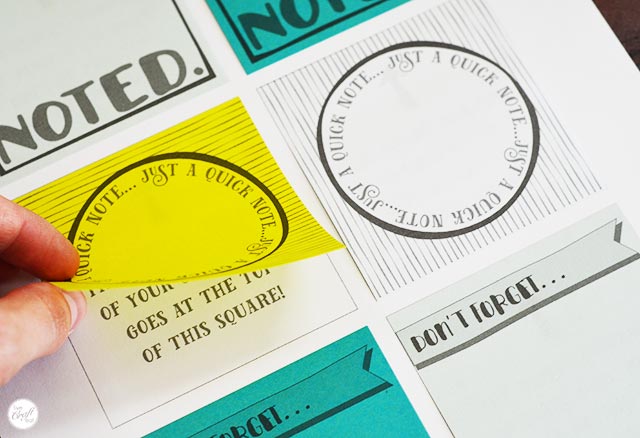 peel the sticky notes off the template and repeat the process as many times as you'd like!!!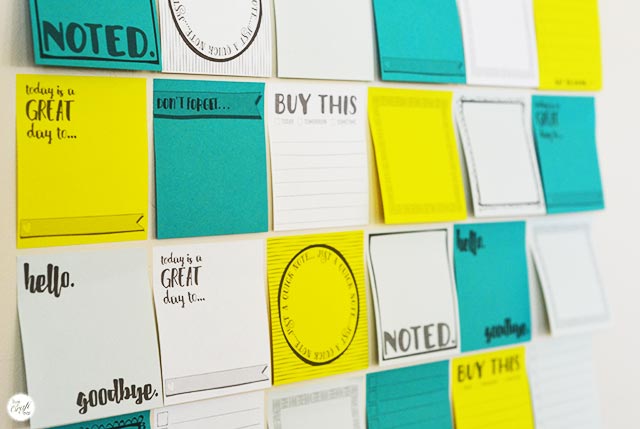 i hope these free printables and instructions on how to print on post-it notes helps you have a little bit more fun with all your "to-dos" and "don't forget"s!!
DOWNLOAD YOUR FREE TEMPLATE AND 3 SHEETS OF PRINTABLE STICKY NOTE DOODLES HERE!
*this post contains affiliate links. if items are purchased through these links, i receive a small percentage of that purchase, but it in no way increases the price of the product for you!*
**by following this tutorial you assume all risk associated with feeding sticky notes through your printer. it worked beautifully for me, but you need to use your own judgment as to whether or not you think your printer is capable of this. i cannot be held responsible for any problems or damage that may come to your printer as a result of your trying this out! best of luck!**