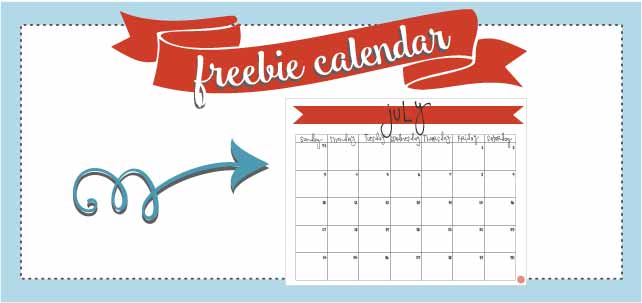 we're in the midst of summer, and while i feel like life should have slowed down just a little bit since we're out of school and everything, it really hasn't. there have been sports practices and games, play dates, library runs, lots of shopping for all the food my kids go through (are my kids the only ones who seem to eat like crazy during the summer months?!), and pretty much anything we can find to keep ourselves from getting bored! so needless to say, our calendar is always full. there's also all the food planning for all the summer holidays and get togethers, so between my calendar and my menu planner, i'm at least feeling like i'm at least somewhat organized!
are your summer just as crazy as the rest of the year? if so, you need to download this free printable july 2016 calendar!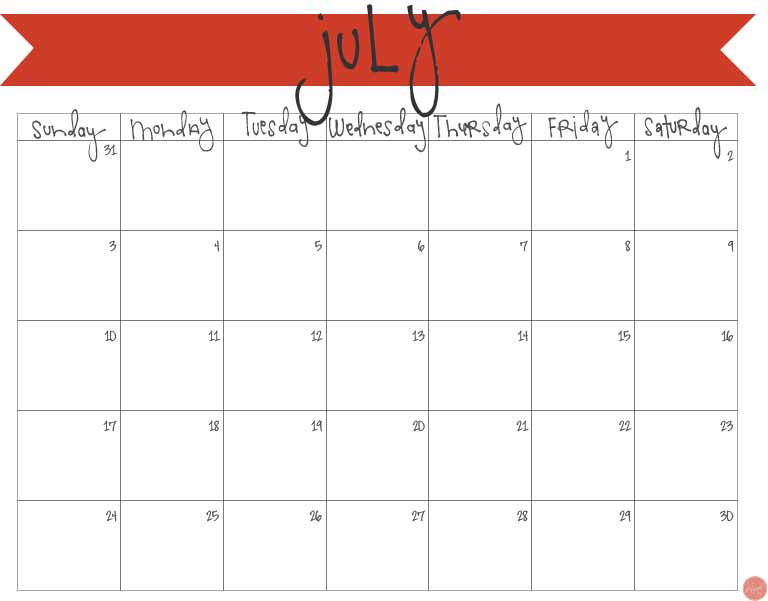 i'm pretty sure you'll find lots of ways to fill your days whether you have a house full of kids or not. summer is the best time of the year!
click here to download your free july 2016 calendar!
happy canada day, happy 4th of july, happy everything!!
. . . . . . . . . . . . . . . . . . . . . . . . . . . . .
if you like these calendars, i have a few other printable items in my etsy shop you're going to love!
whether it's the entire 2016 banner calendar set featured here in this post…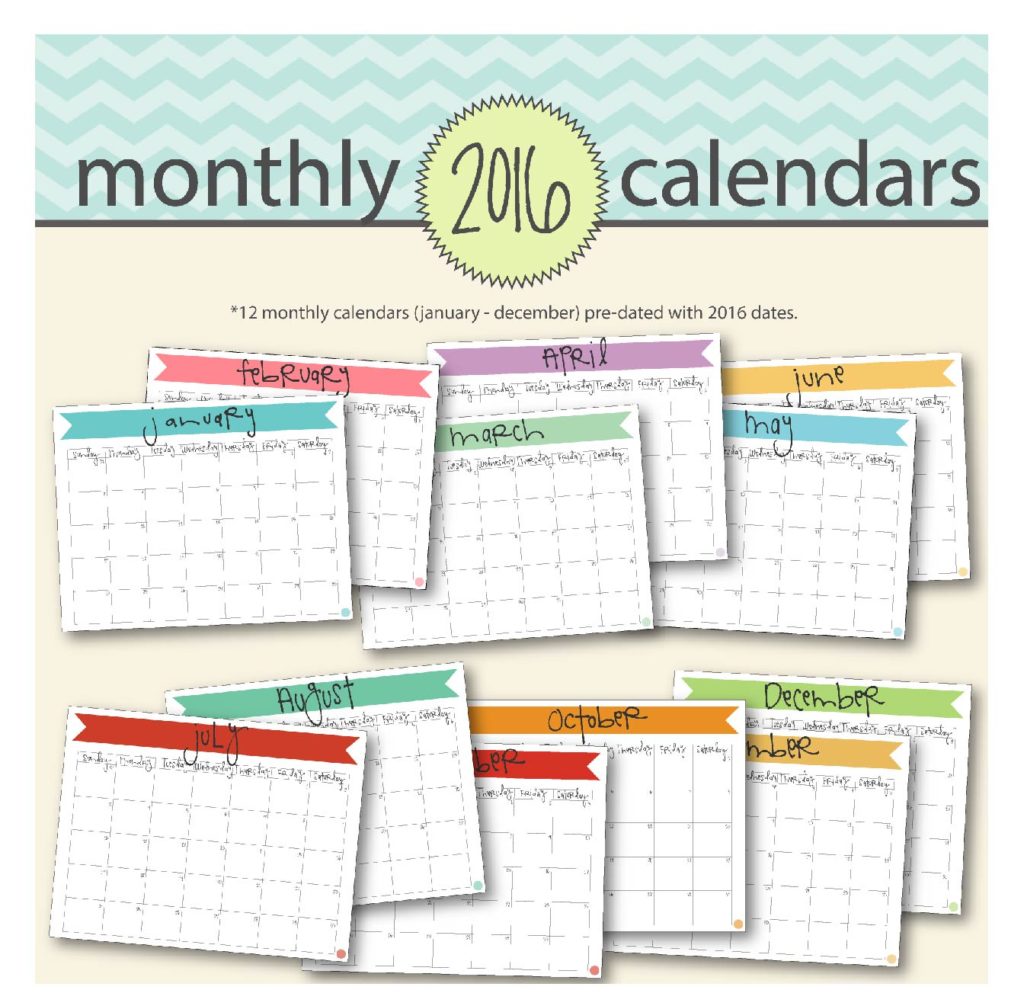 or a similar A5 version for your planner…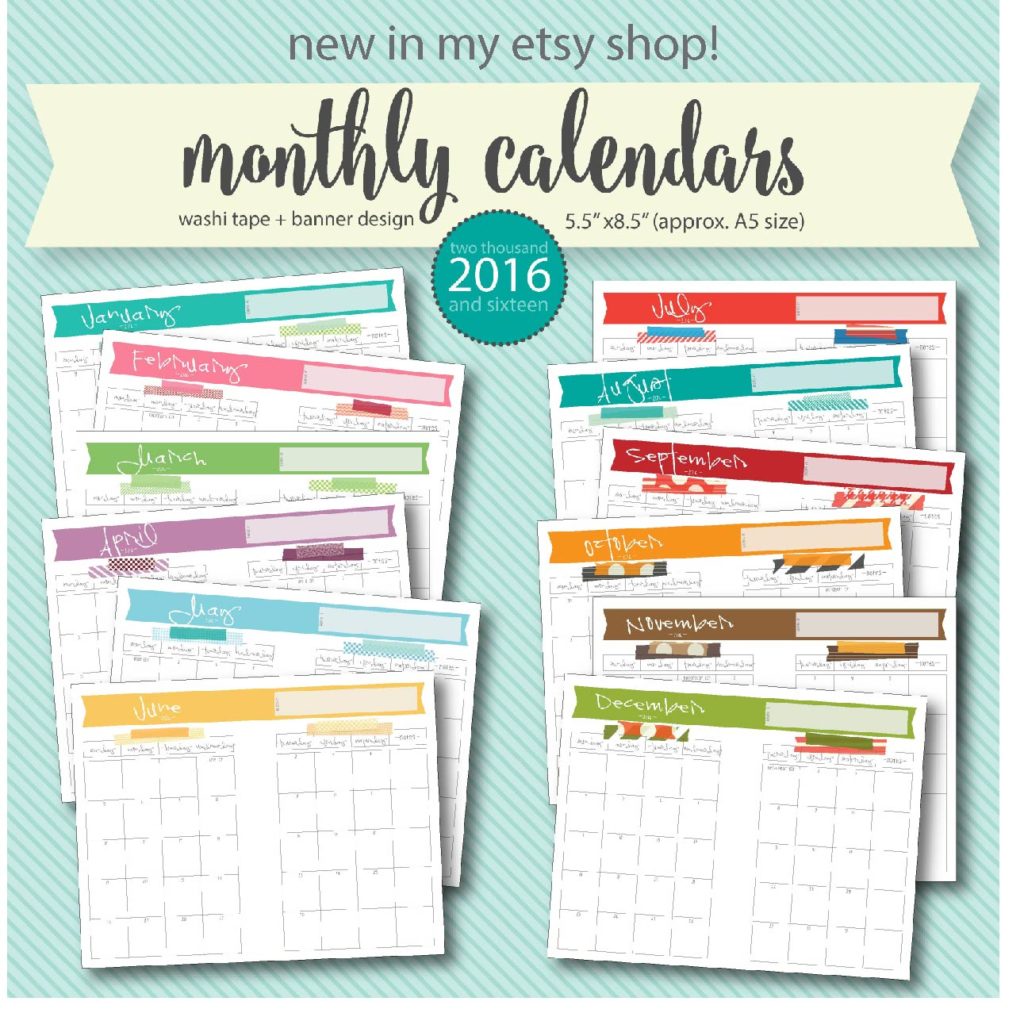 or even an entire 8.5″x11″ or A5 size planner bundle…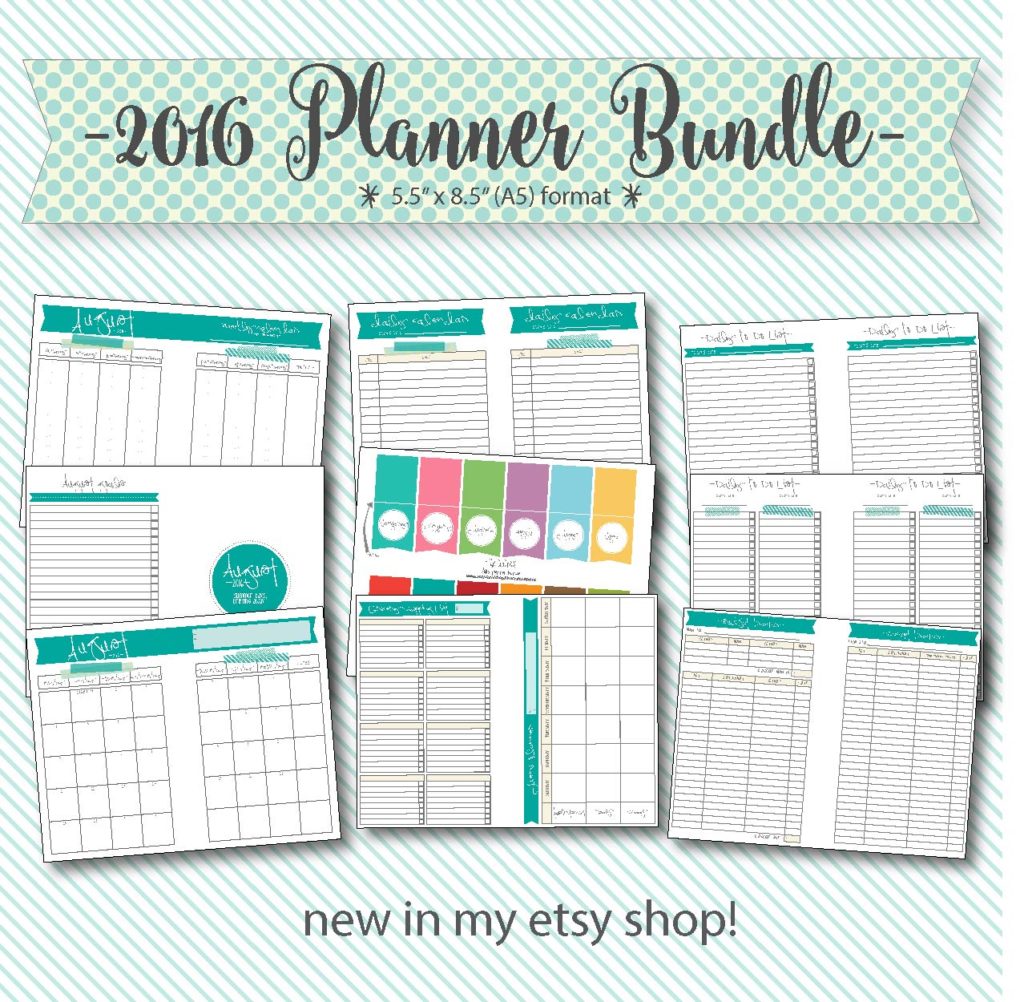 or helping your kids keep their school lunches planned out…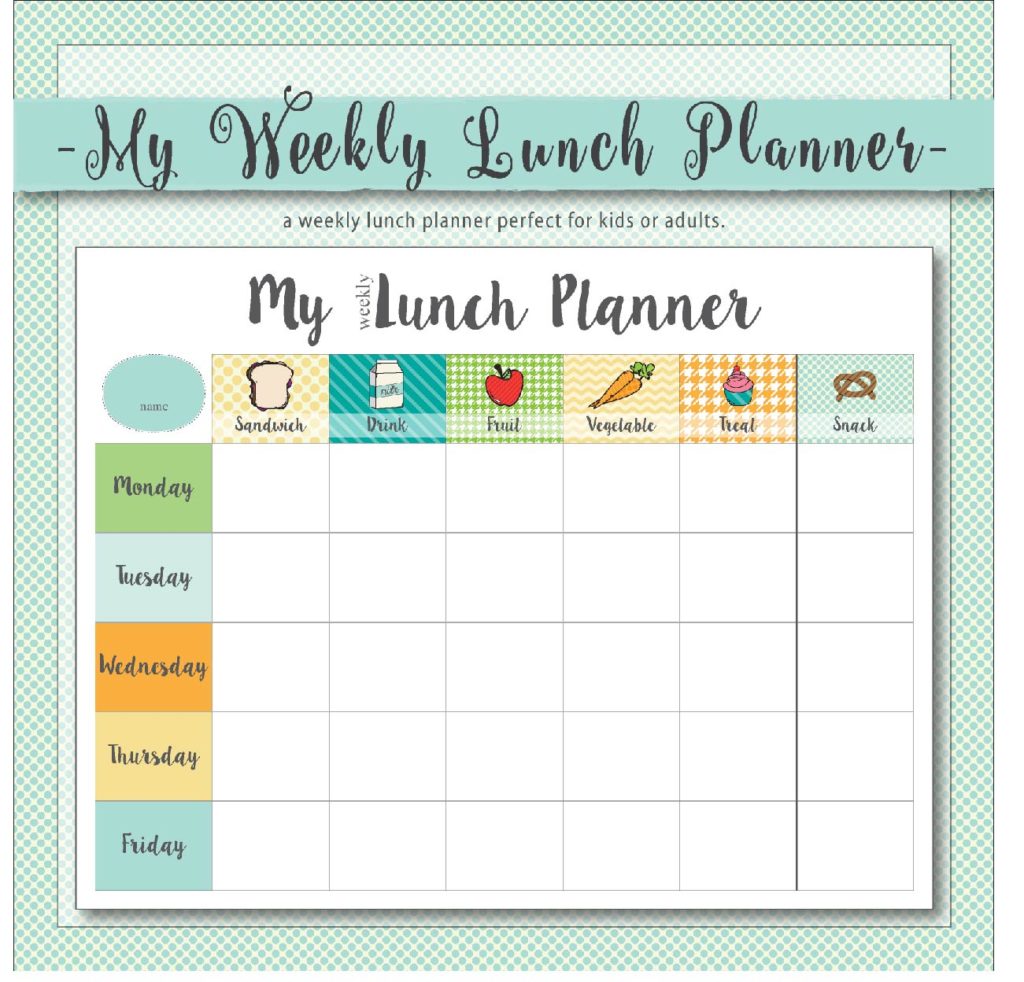 you're sure to find at least one way to make this the year you get it all organized!
happy 2016!