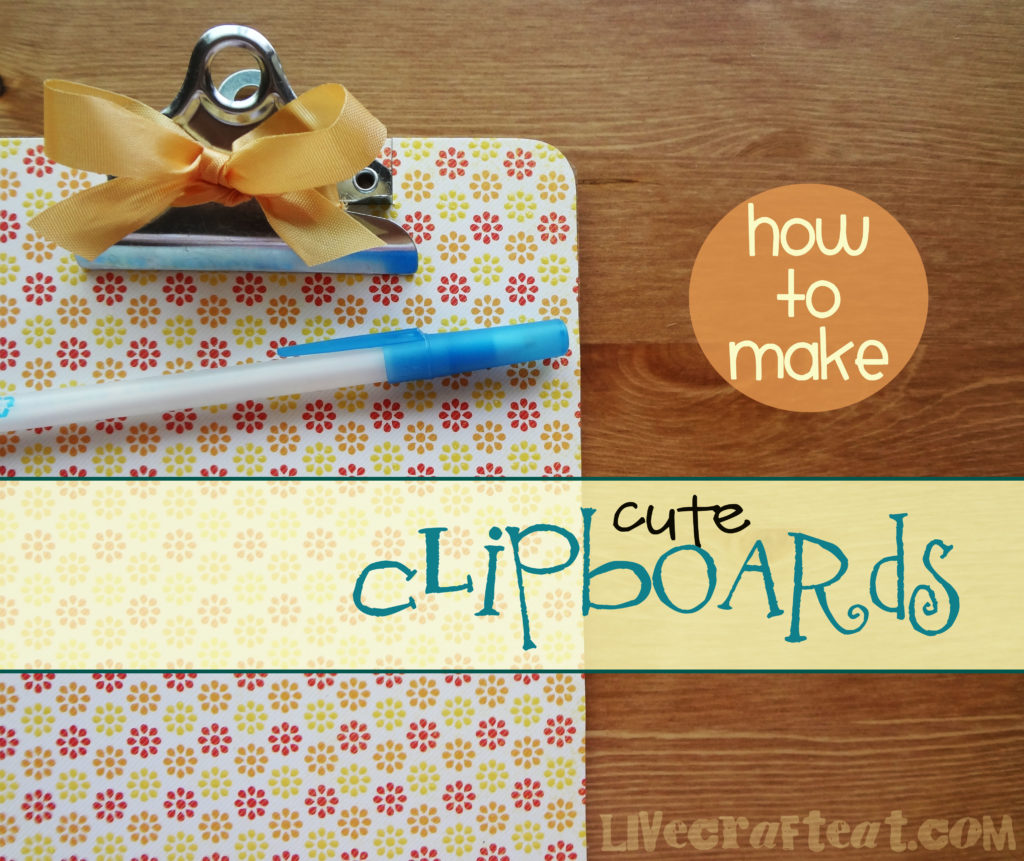 i can't believe the amount of papers i have around my house – grocery lists, receipts, to-do lists, calendars, etc…it's insane!
having a place to keep everything organized is key, and i love clipboards. but i don't like how ordinary they look. so this neat paper craft is a great way to add in a little color, and once you've done that, you've got something that makes you want to look at all of those things you need to do in a day.
you could keep one in the car, by the fridge, by the phone, in your bag…or even use them as gifts.
here's how to do it: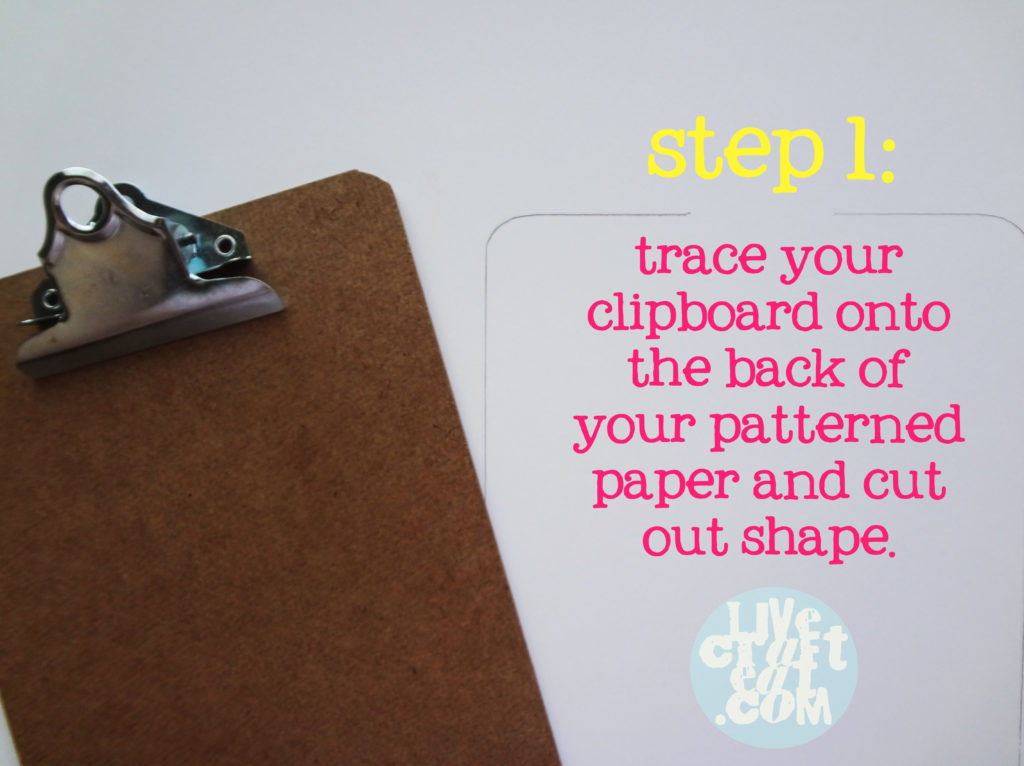 1. trace your clipboard onto the back of your patterned paper, and then cut out the shape.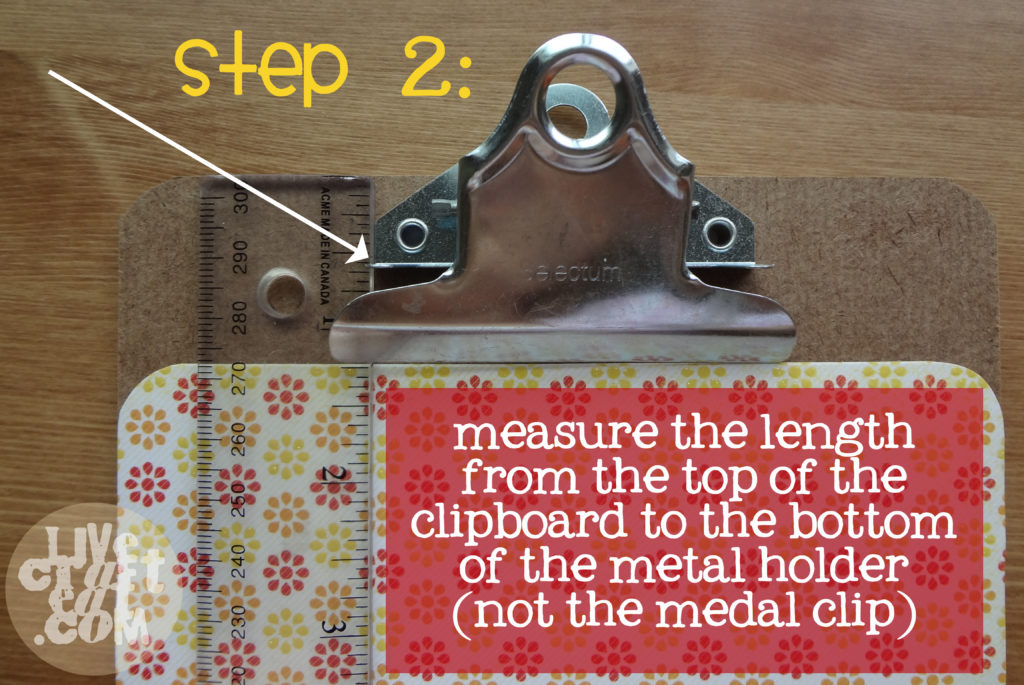 2. measure from the top of the clipboard to the bottom of the metal holder (see the arrows in the picture above). save that number for the next step.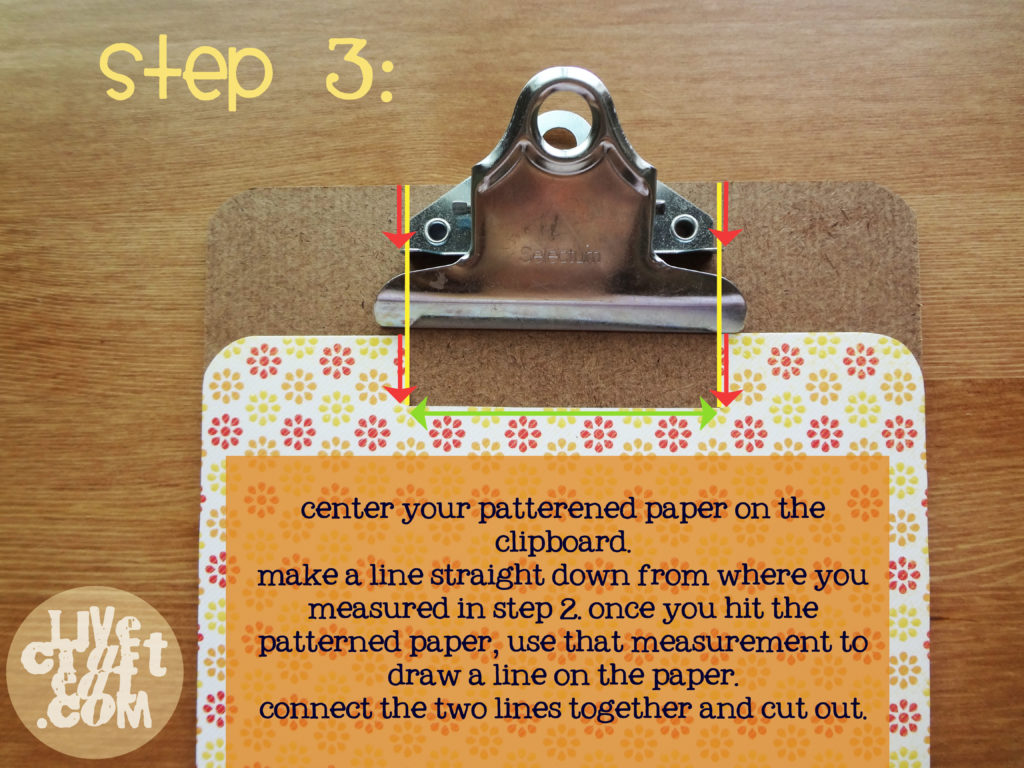 3. center your patterned paper on the clipboard. now, imagine there's a line going straight down from where you measured. once you hit the paper, take that measurement you made in step 2 and use it to draw a line straight down. do the same on the other side of the metal holder. then draw a line connecting the two. you should have a little rectangle at the top of your paper. cut it out.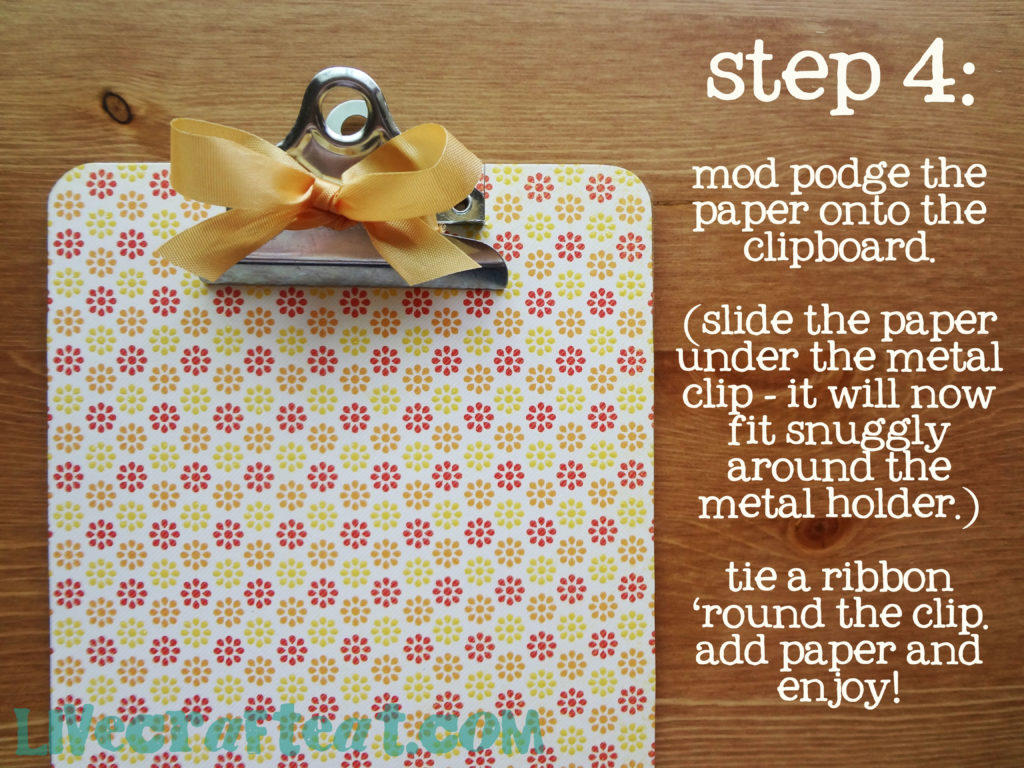 4. the last step is easy – just mod podge your paper onto the clipboard! add a ribbon, a fun little pen and you've got one cute little place to keep all your important info.