if you're looking for FREE 2015 monthly calendar pages to fit this cereal box notebook/planner, hop on over to this post >>> 2015 freebie monthly calendar pages!! if you merge this cereal box notebook with the adorable free monthly calendars, you're sure to have a unique, eye-catching, and inexpensive planner for the new 2015 year!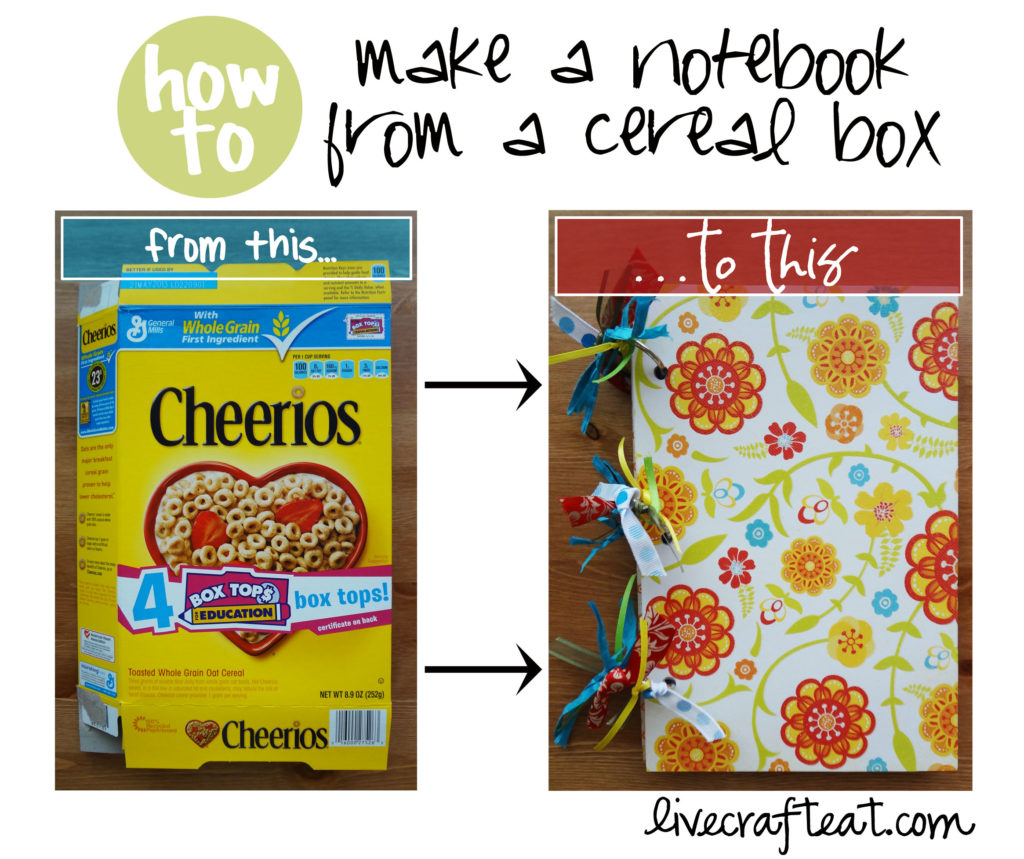 ok, so i have a thing for journals and notebooks. have i ever told you that i love paper?!
putting together a journal from an empty box of cereal that was just going to go to recycling anyway is just too easy and too cute to not make a bunch of them for keeping notes or for journaling.
and when i say that it's easy – i mean, it's super easy. here's just how easy it is:
1. take your box of cereal and open it up so it's flat. trace and cut out 2 rectangles, 5.75″ x 8.75″ (this size will hold 8.5″ x 11″ papers that have been cut in half – but feel free to cut other dimensions if you want it to hold a different size of paper).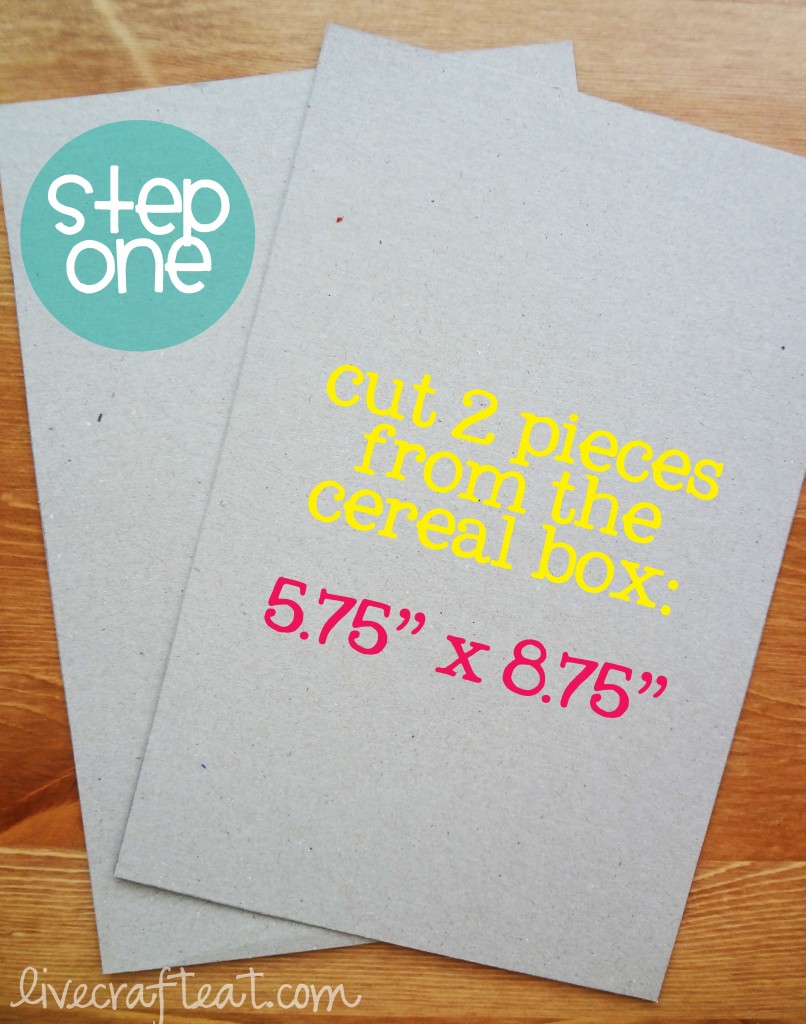 2. mod podge your patterned paper (though, honestly i think patterned cardstock works best for this – makes it sturdier) onto the cardboard you just cut out. when the mod podge is dry, cut off the excess paper.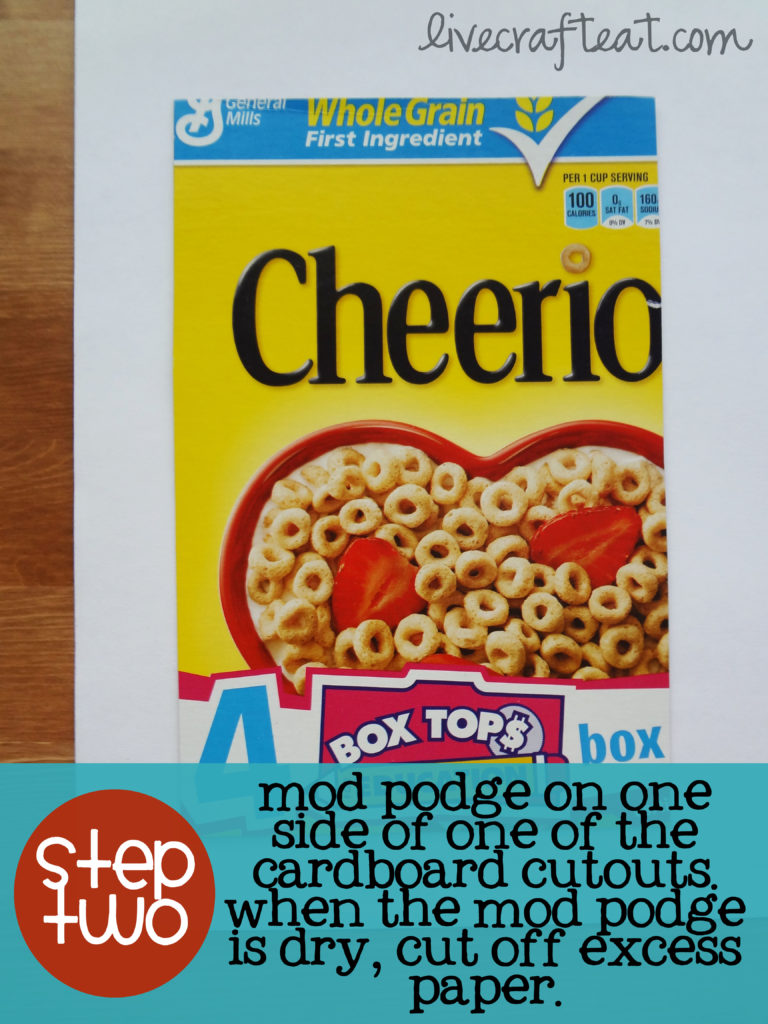 3. do the same thing for the other 3 sides of cardboard.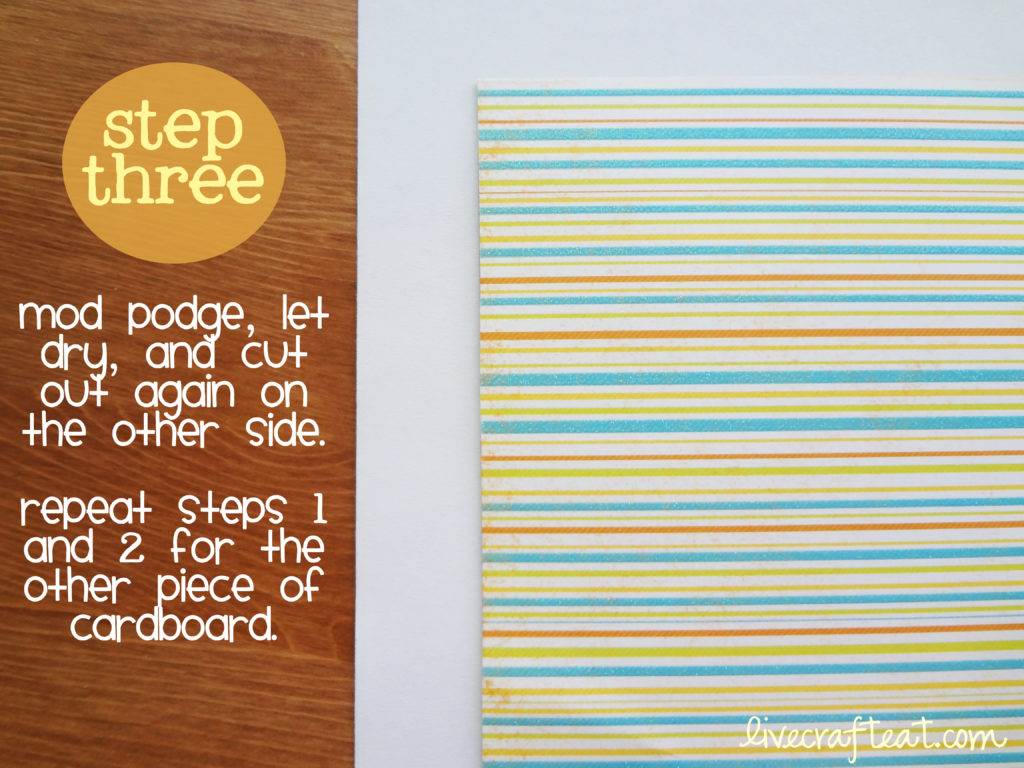 4. punch 3 holes in both pieces of cardboard. punch your now 8.5″ x 5.5″ paper (after cutting 8.5″ x 11″ papers in half) and sandwich them between the from and back covers. make sure to keep your paper flush with the hole-punched edge as well as centered between the top and bottom of the cardboard.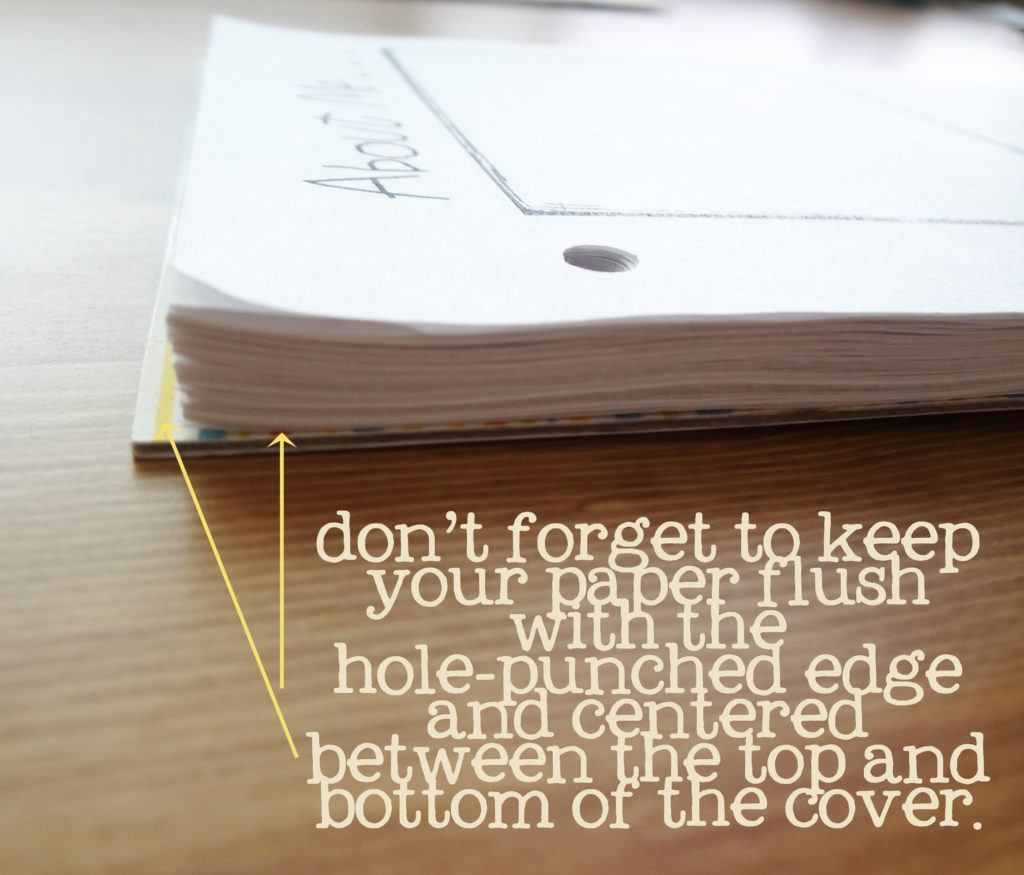 5. keep everything together with book rings. tie some ribbon around them, if you'd like.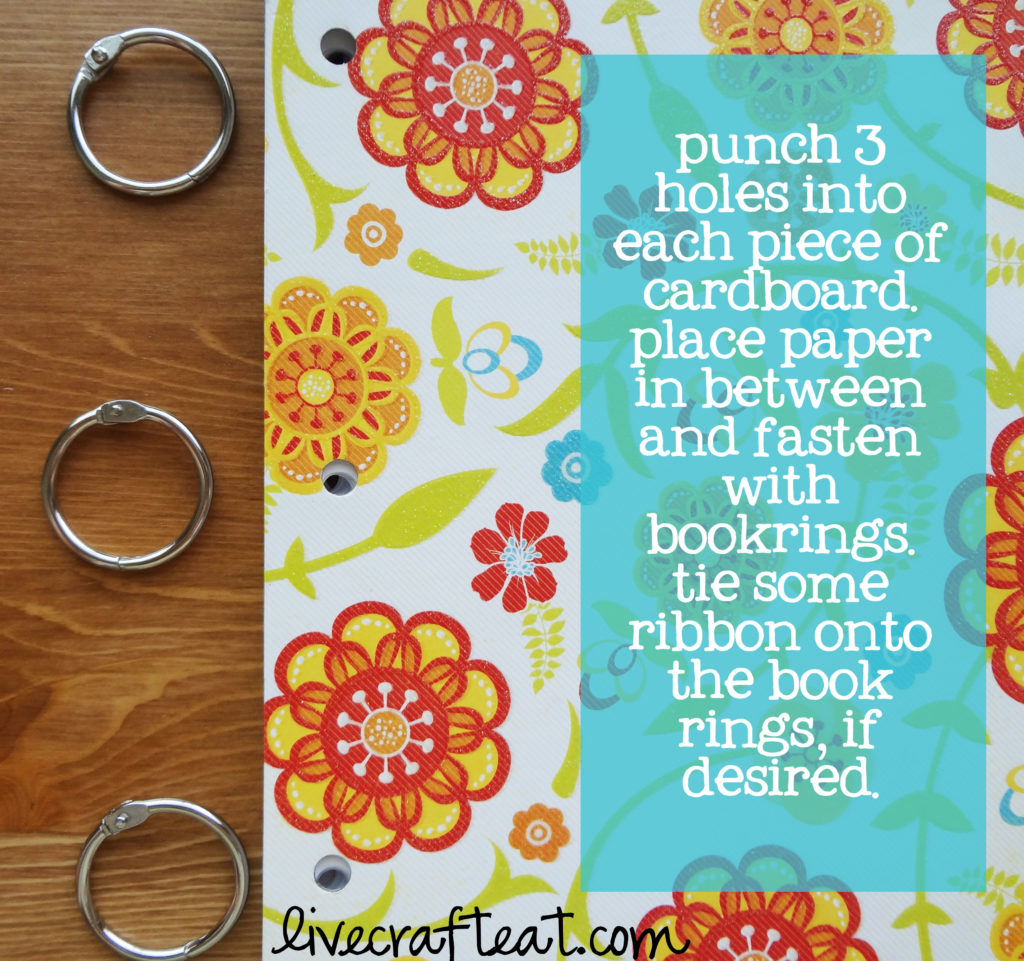 and voila! a fun journal in less than 15 minutes.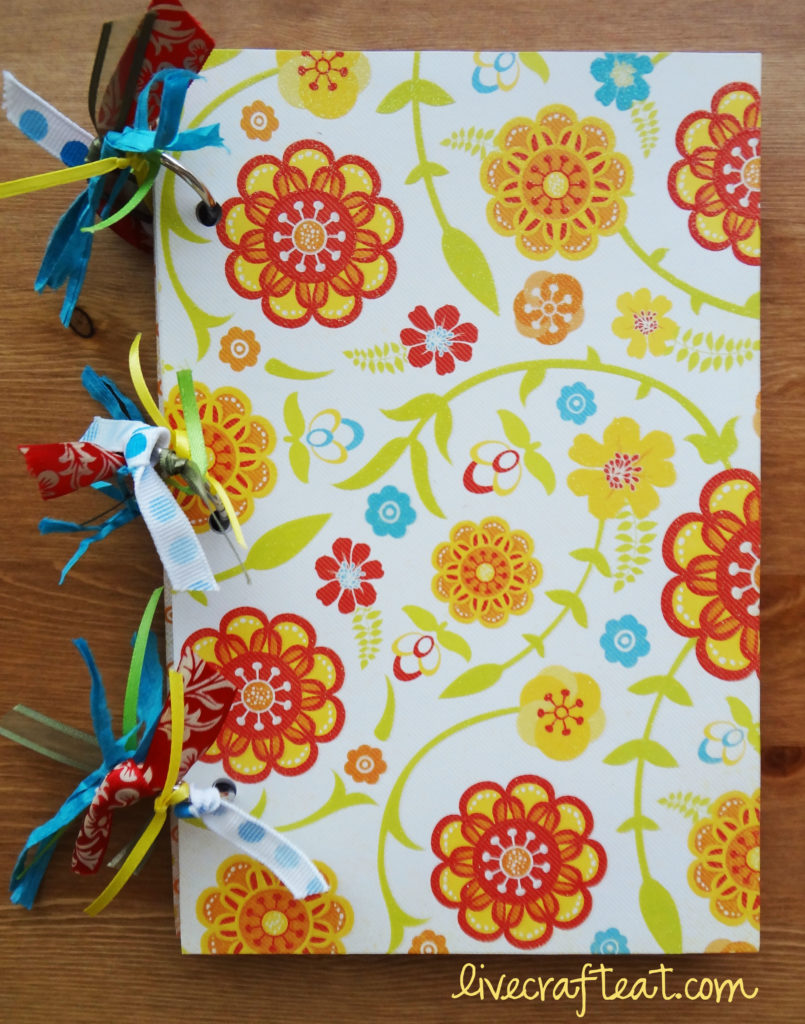 another idea or two:
– turn this into a lovely planner by using my tutorial here, and free printable 2014 planner pages here.
– for activity days, we made these into summer journals for the girls and used these free printables from kristine mckay. i would love to make these again when my kids are a little older.
– this would be so fun for your kids to make for general conference! let them decorate their own covers and then have them use their personalized notebooks to keep notes or draw pictures from general conference.