i cannot tell you how excited i am for general conference next week. they are two of my favorite times of the year. i think this one is especially exciting for me because my kids are getting old enough to "participate" or to at least keep themselves somewhat occupied and focused on church-y games and activities while the adults listen to the talks.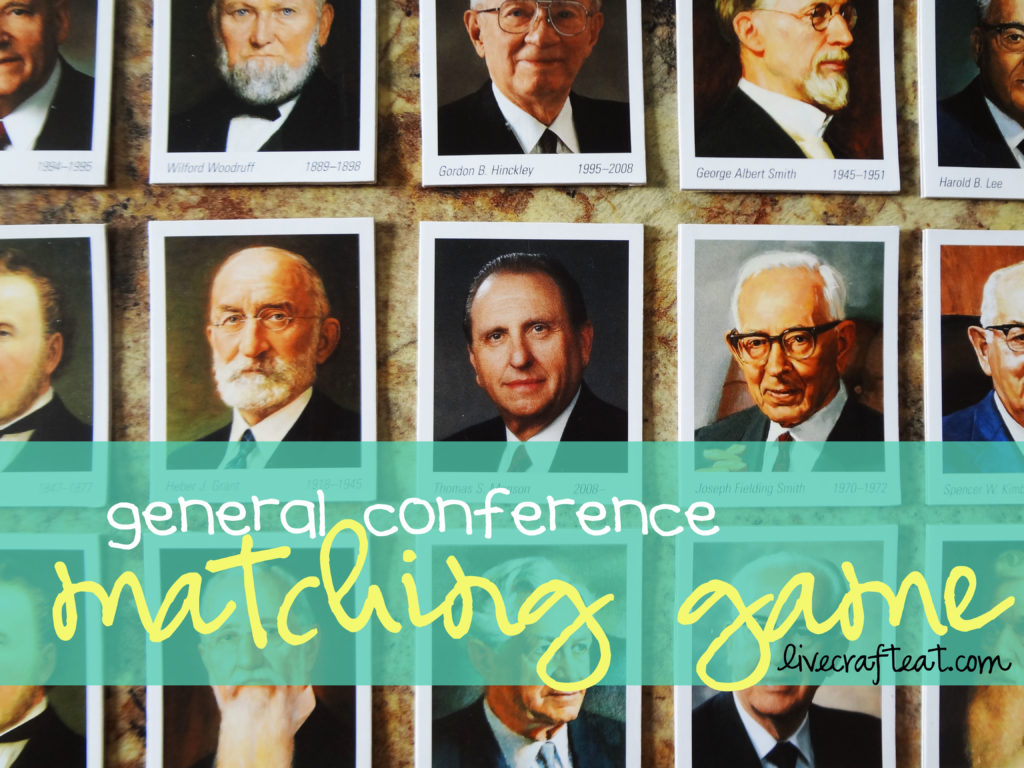 one thing that i've done this year is to make a matching game for them to play. i have to tell you…i'm so thrilled with how these turned out. i'm glad i decided to mount them onto cardboard (ok…a cereal box) before mod podging them onto patterned paper. they are sooo sturdy! there is no way these are getting ruined in just one weekend!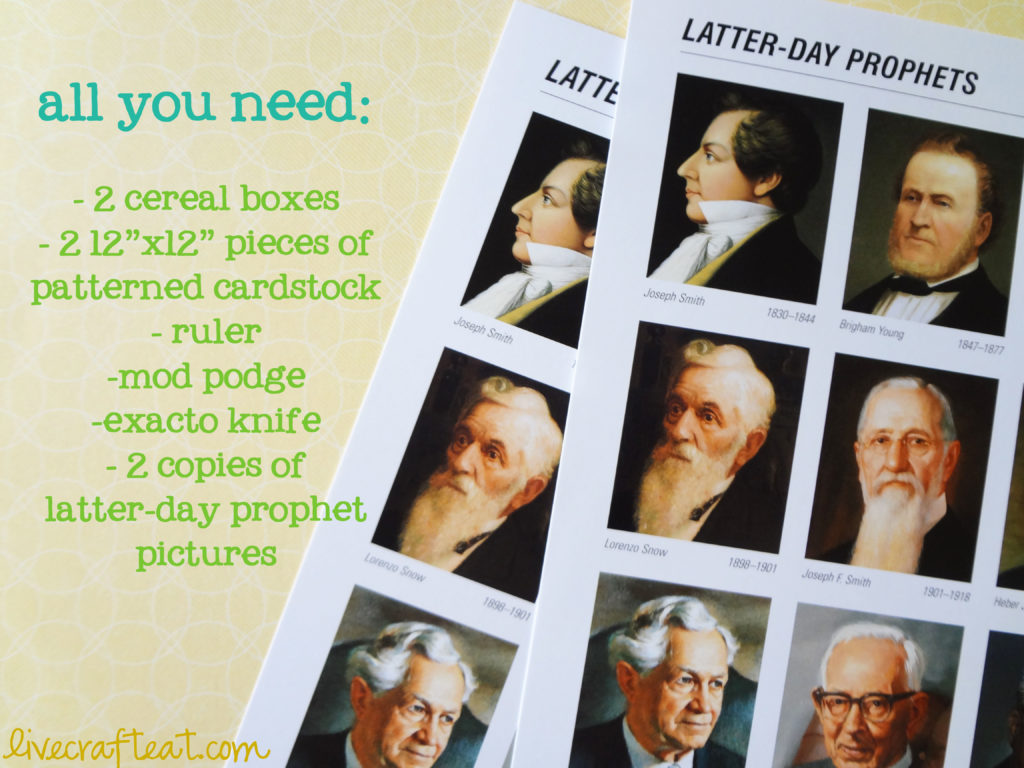 another thing i like about them is that they cost almost nothing to make. i got the pictures from the lds store. each page only cost $0.50 and you will need 2 of them. so $1 total. not bad! in addition to that, they're really easy to make, just follow these steps:
1. cut all of the pictures into strips. you'll have to trim the two sides, but in between the rows themselves, you should just be able to cut it right down the middle.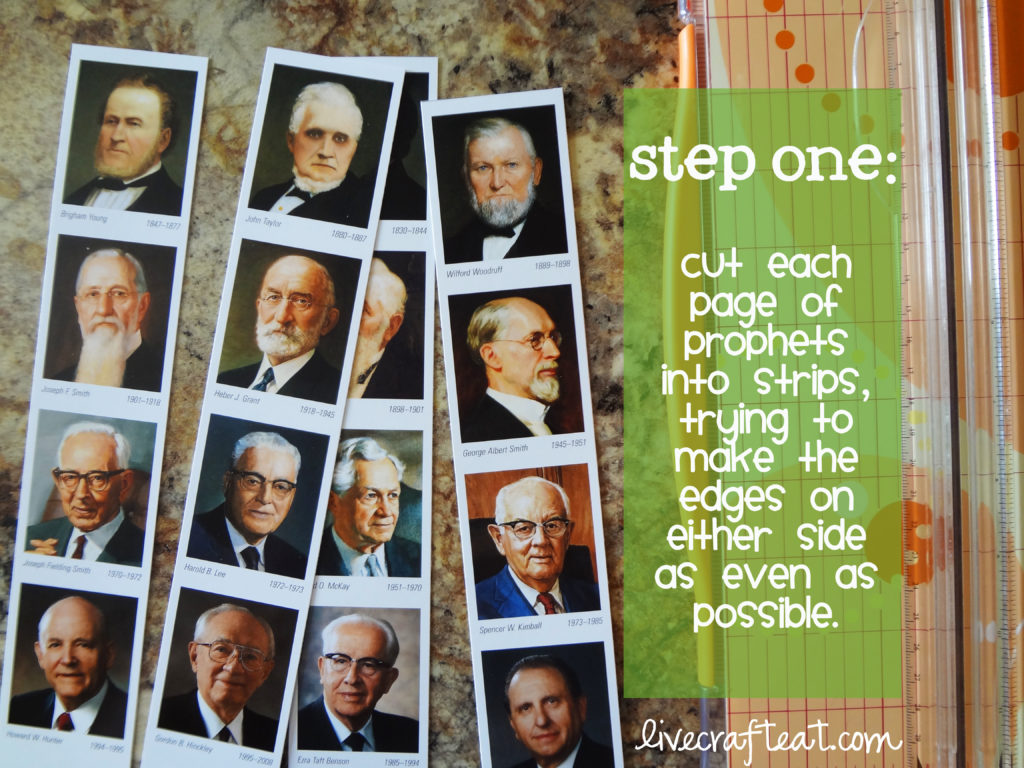 2. mod podge each strip onto a cereal box or something like it. when the mod podge is dry, cut out each strip with scissors (or an exacto knife).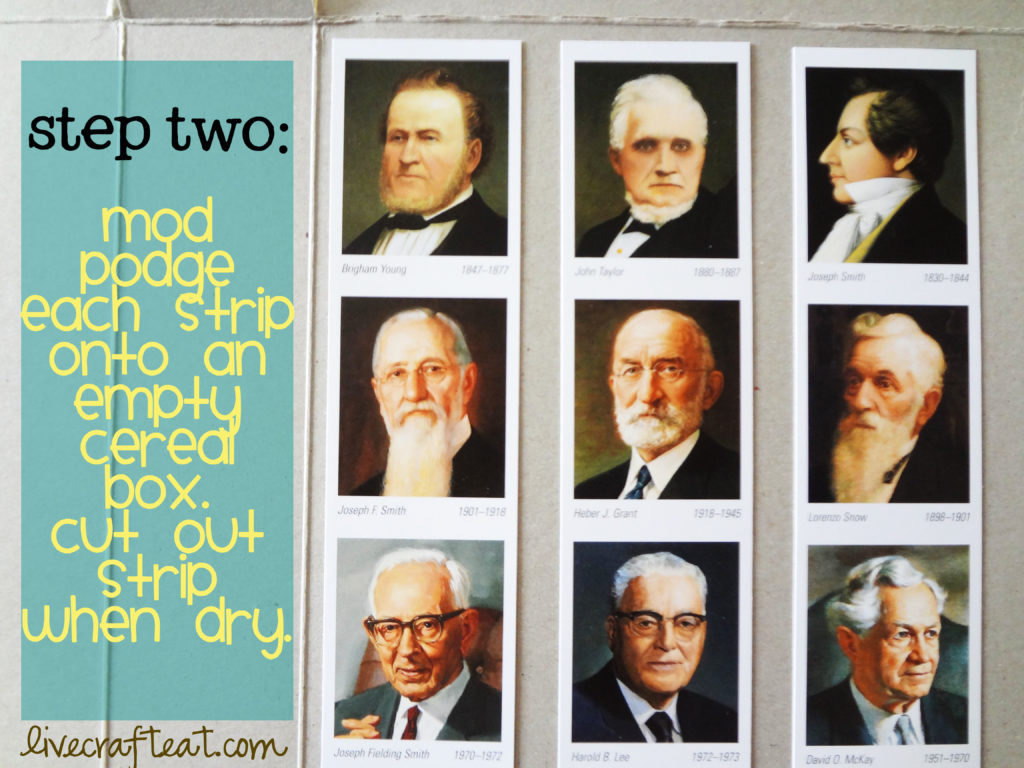 3. now take the reinforced strips and mod podge them onto patterned paper or cardstock. you now have three layers – one of them being pretty thick. so these will hold up really nicely. once the glue has dried, cut them out again.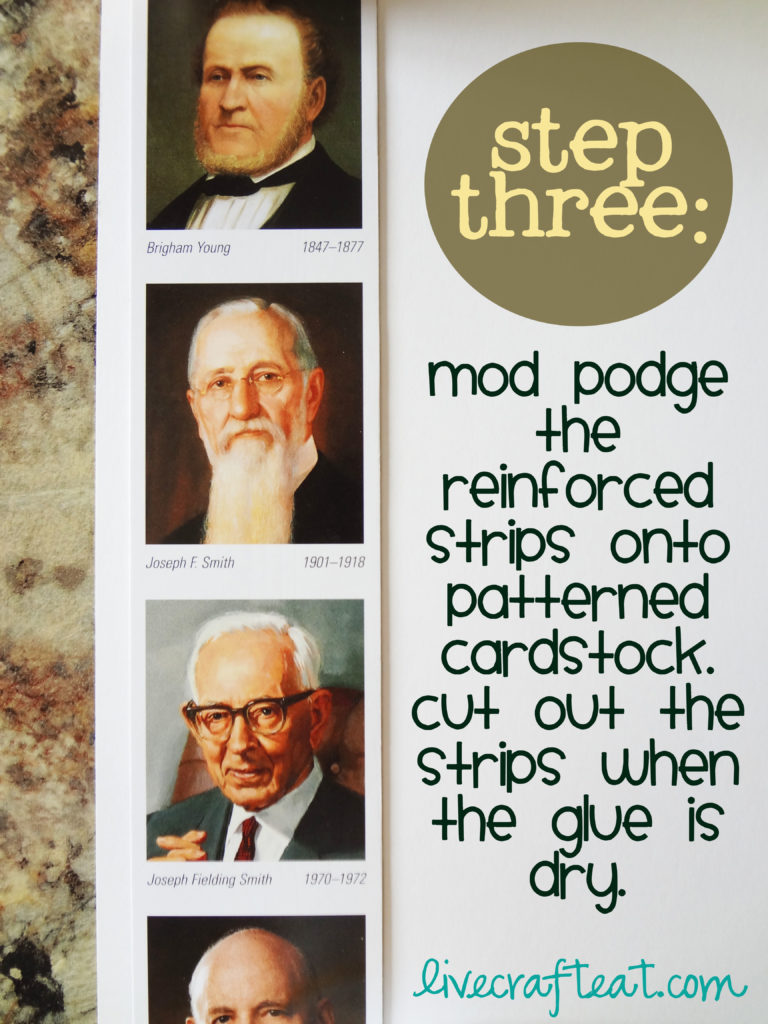 4. grab a ruler and an exacto knife. line up the ruler so that the border around the picture is as even as you can make it. use the exacto knife to cut. (you'll have to go over it a few times, since it is so thick.) note: if you include the name at the bottom of the picture, you should just have to make one cut in between pictures all the way down the strip.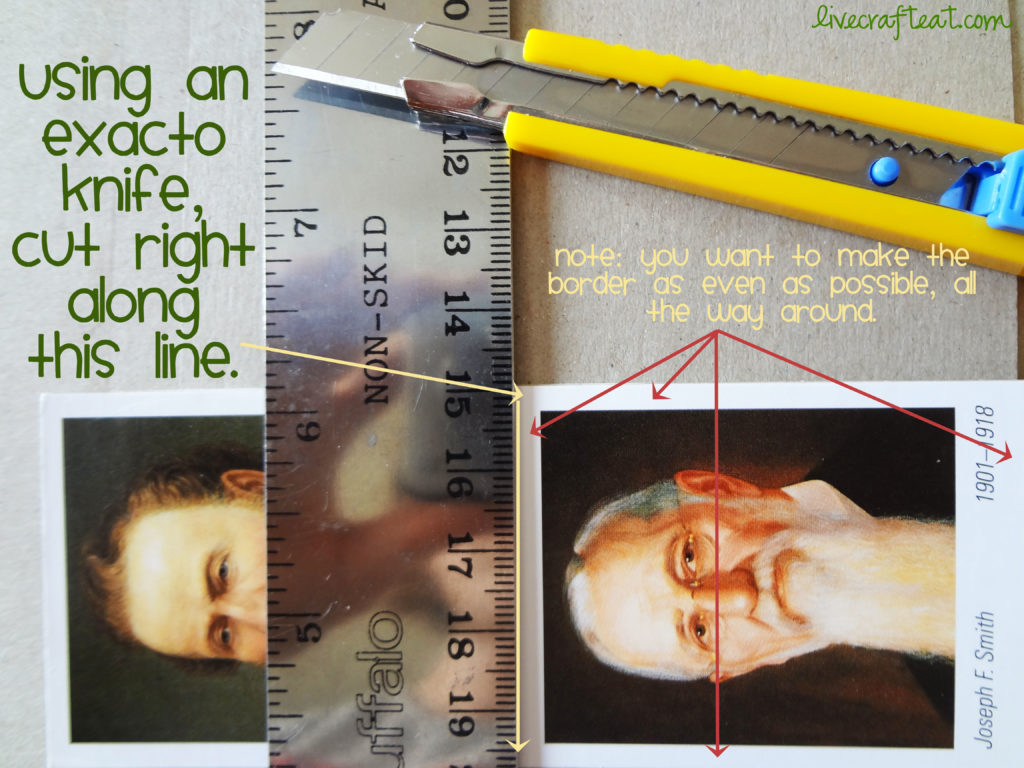 and now you've got a fun, inexpensive way for your children to not only learn more about the latter-day prophets, but to keep themselves occupied for at least 10 minutes! (hopefully more!)