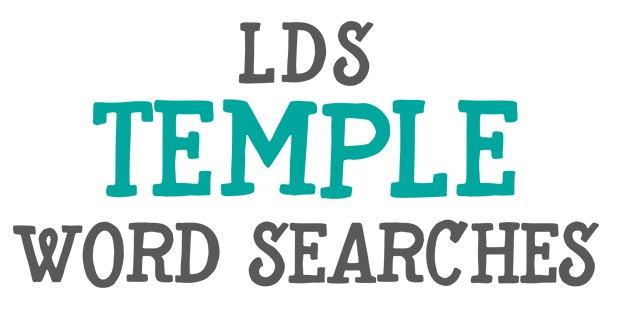 in preparation for the upcoming LDS general conference i was looking at my compilation of activities in my ultimate guide to general conference for kids, and i remembered that i had made some lds word searches a couple years ago. i thought about how my older kids sat for a long time…quietly…working on those word searches and decided it was time to make some more so they could have a fresh set to enjoy during general conference (or sacrament meeting!) this fall.
i've been having some fun making a bunch of them and have bundled them together in different sets, including this one which includes word searches for utah temples, temples under construction, and announced temples. i love when they announce new temples at general conference. it shows just how much the church is growing and in which areas. and to realize that the ones under construction will soon be ready for the people who have waiting so long for them is a real blessing.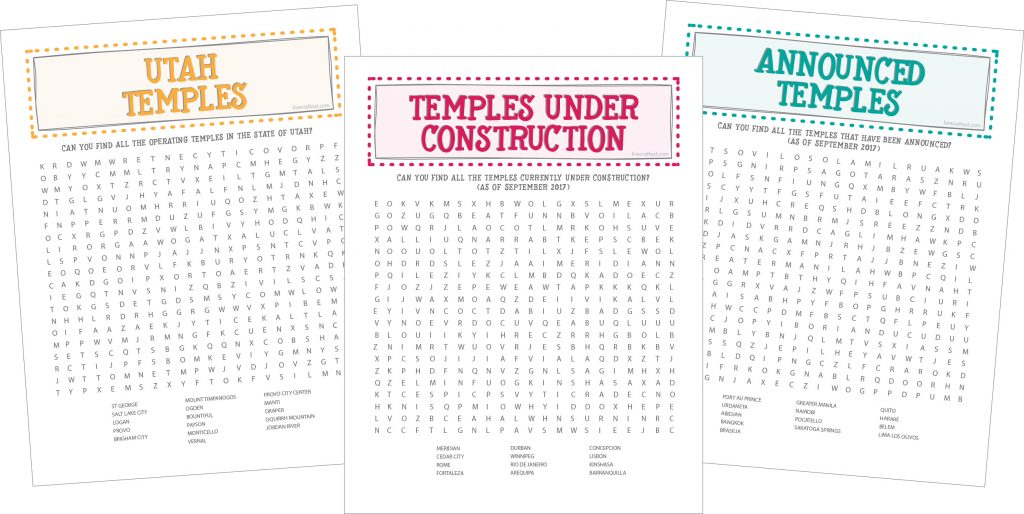 to use these free printable word searches, all you need to do is download the pdf file and print! easy as pie. but if you wanted to get more use out of them, you could easily laminate them (aff link) or slide them into page protectors (aff link) and use dry erase crayons (aff link). erase, and do it again!
if you're looking for other LDS WORD SEARCHES i have more you can download for free here ::
bundle of 7 lds word searches, LDS world temples word searches
if you're looking for more LDS ACTIVITIES FOR KIDS in general, be sure to check out my ultimate guide to general conference with kids – you don't want to miss it!
and if you're looking for free printable FAMILY HOME EVENING KITS, visit my family home evening kit page – everything is free to use for home use!
. . . . . . . . . . . . . . . . . . . . .
to download your free world temples word searches featured in this post, please click on the links below!
happy word searching!
…and don't forget to pin this post on pinterest or share it on facebook to help others who are looking for these resources as well!