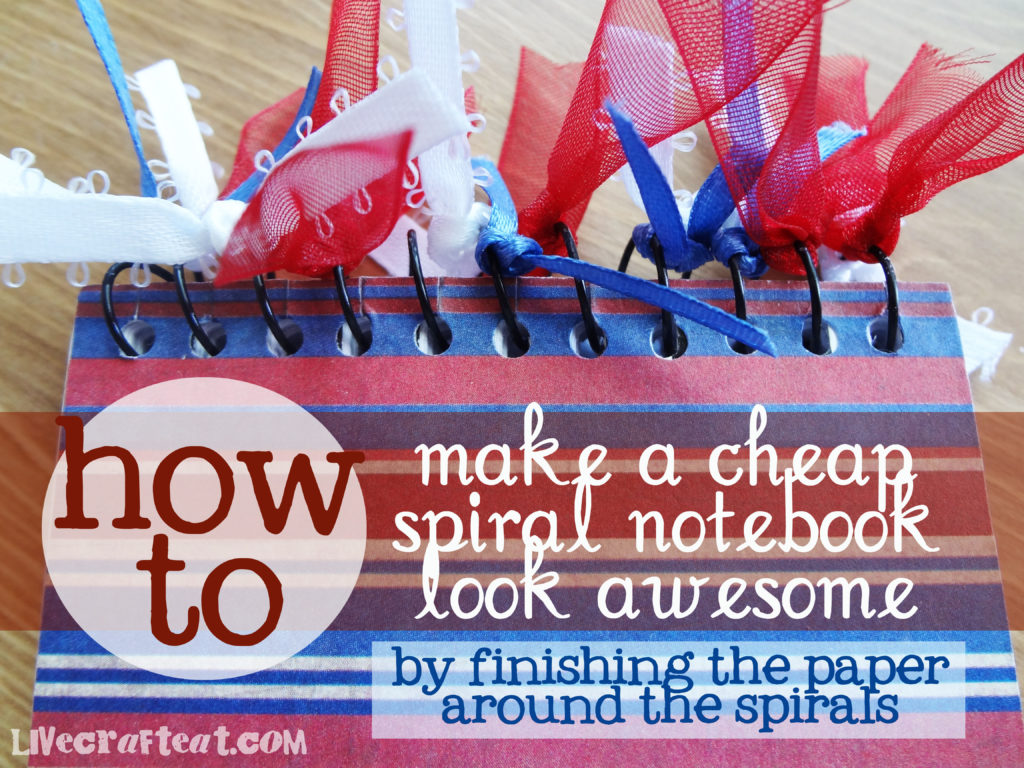 i love notebooks. i love when they come packaged in groups of 4. i love when i can get that group of 4 for $1. but what i don't love is how most of them at the price just don't look that great. weird patterns or funky colors are really not my style. so when i find a good deal on these kinds of notebooks, i try to make them look like something i'd enjoy using.
i know the idea of covering up a spiral notebook with scrapbook paper is not new. at all. in fact, i've seen them done lots of times before. but on most of them, the paper was cut off where it met the spirals, leaving some of that weird pattern underneath exposed. not to mention it can look a little "unfinished" when it's done that way.
so, since scoring an amazing deal on these spiral-topped notebooks a week or two ago (4/$0.25!), i've been thinking about how to go about making them look better. and then it just dawned on me. i don't know why i didn't think of it before. here's how i did it:
step 1: cut out a scrap of patterned paper – slightly larger than the size of the notebook – and put it right underneath those little spirals. take a pencil and mark where the spirals are from one side of the notebook to the other. then it's just a matter of cutting a small slit at each mark.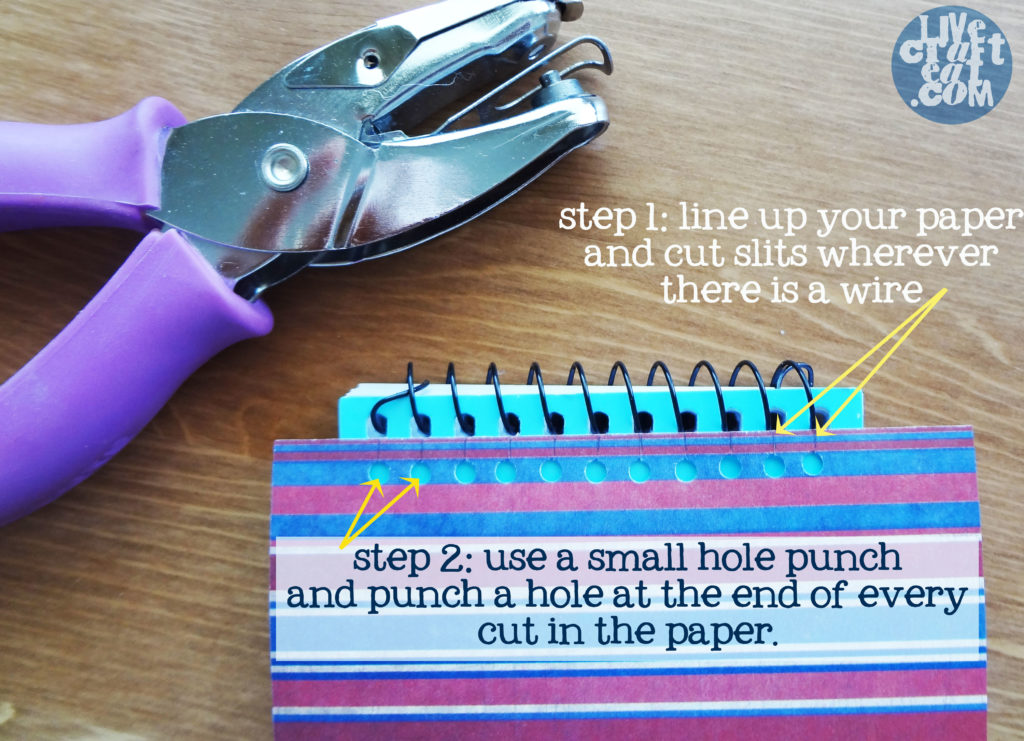 step 2: take a small hole punch (available for a few dollars at craft stores – mine is a fiskars punch) and punch a hole at the bottom of each cut. you've pretty much just mimicked the top of the notebook!
step 3: mod podge the paper to the notebook, making sure to secure those little pieces at the top, between the holes and the top of the notebook. after it's dry, trim the excess paper, follow steps 1-3 on the back,  add a few ribbons if you want, and you're good to go! what a simple way to make something go from blah to awesome!