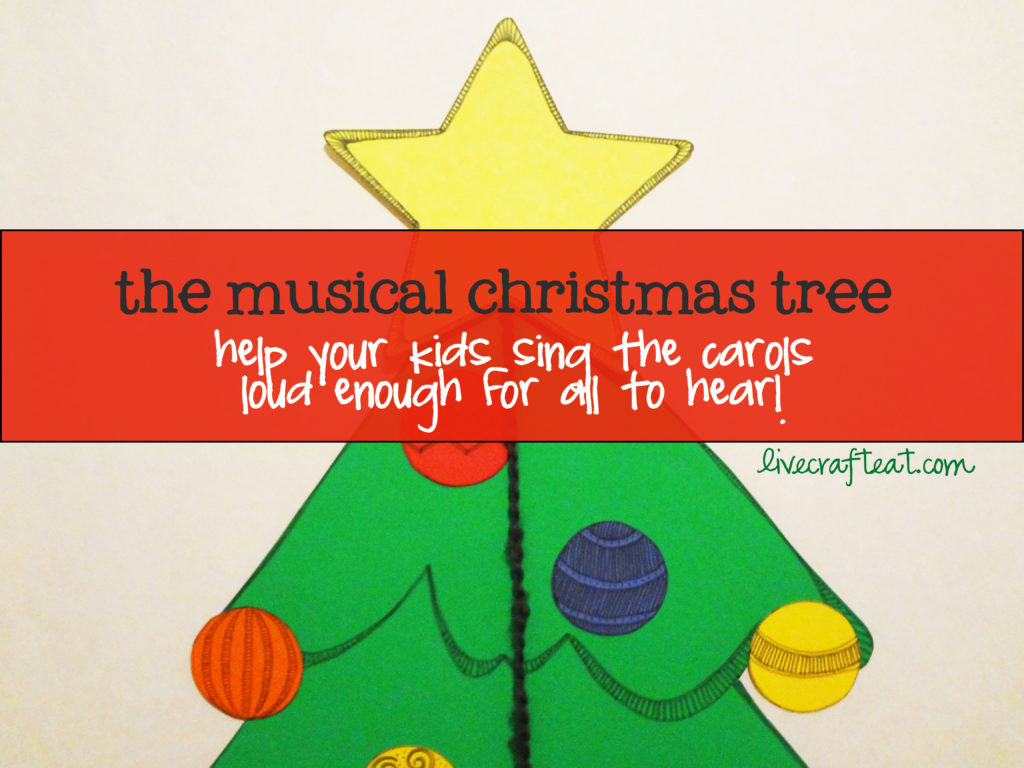 this christmas tree is so much fun – similar to bubblegum ben, it helps kids to sing louder! it starts off with the star at the bottom of the tree. the louder they sing, the higher up to the top of the tree it gets!
just like this:

if they're not singing all that loud, you can easily move the star back down the tree…they'll start singing super loud once they realize what's happening!
this is super easy to make. all you need is some foam board, a large green bristol or poster board, some cardstock/construction paper, and a string.
start by making your tree – draw it out how you like it, and then cut it out. mount it on the foam board.
next, decorate your tree with whatever ornaments you want! don't forget to cut out a star!
and this is the toughest part (ha!)…poke a hole in the bottom of the tree (i just used a pencil).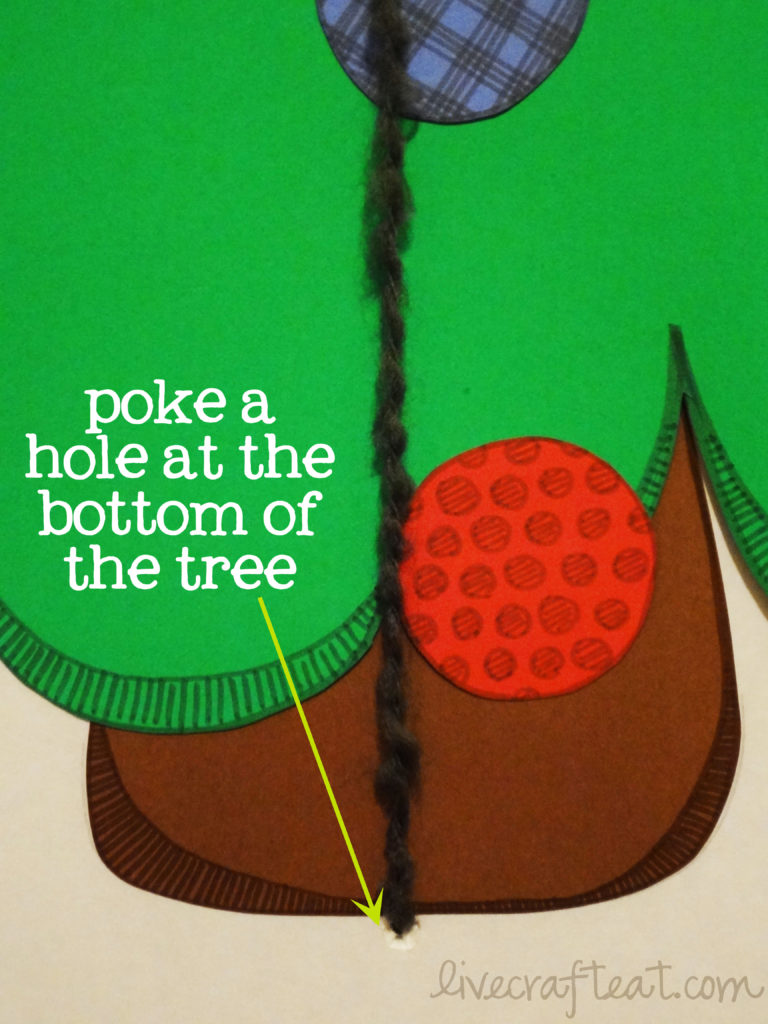 then poke a hole in the top of the tree.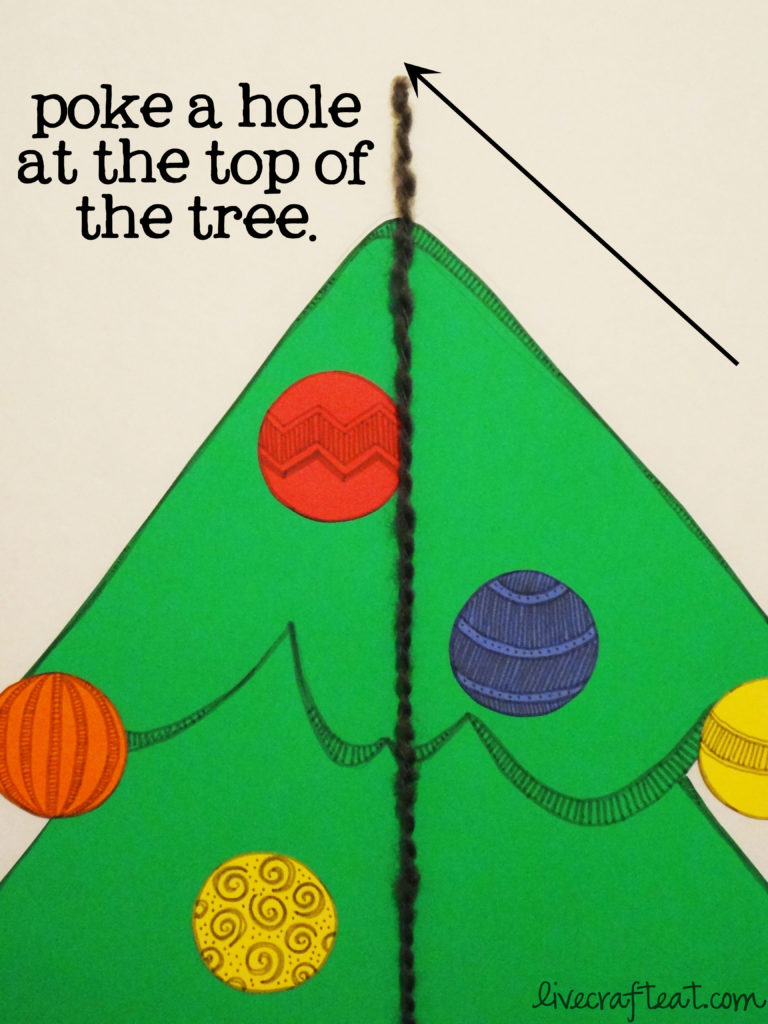 run a string through and tie a knot in the back.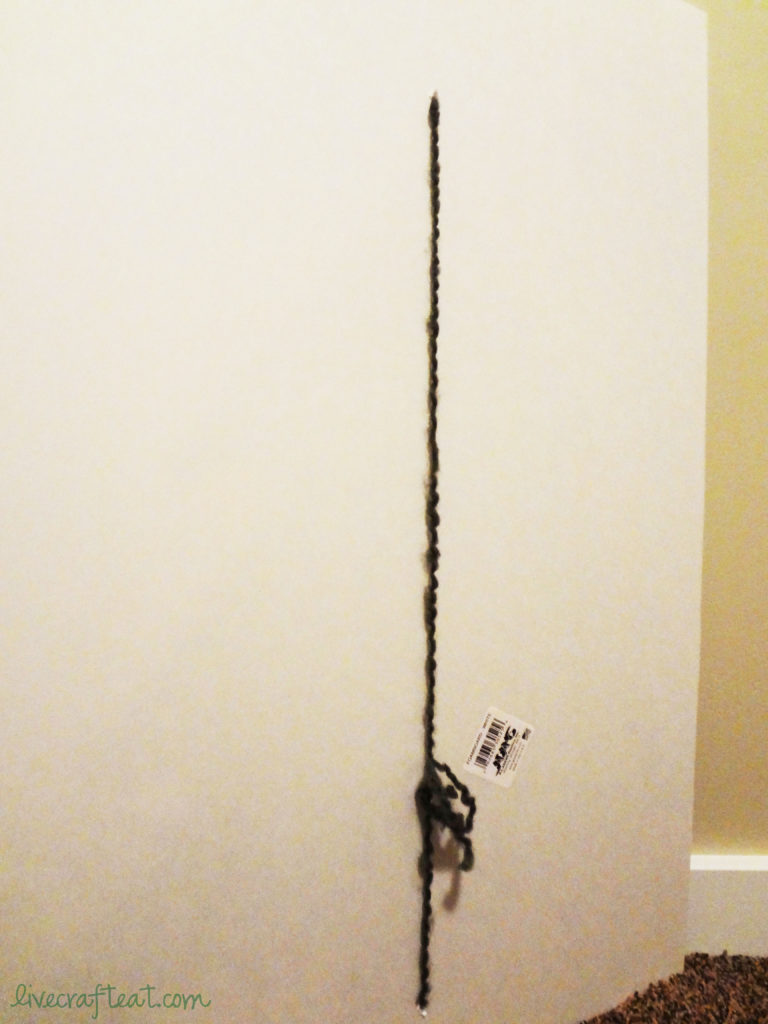 attach the star to the string using tape, and you've got a fun christmas activity and singing help to try and get your kids to sing those carols as loud as they can! all YOU have to do is use the string at the back to control where the star goes.