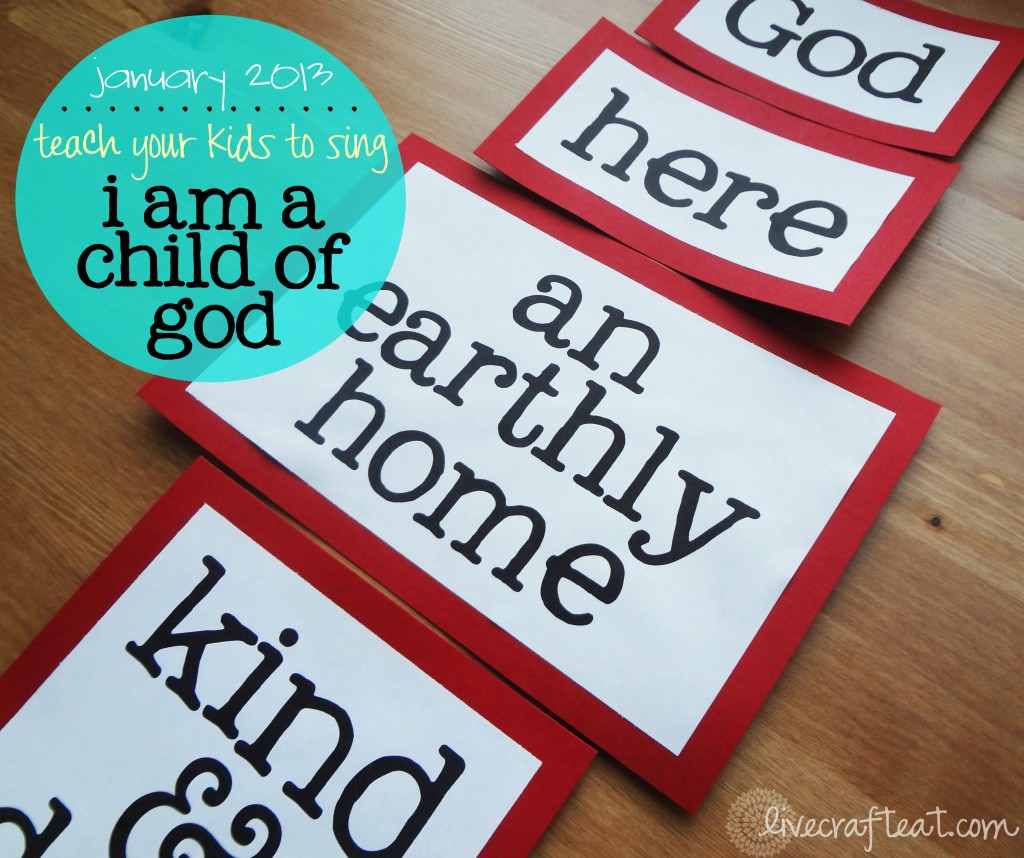 this year the primary theme is "i am a child of god." and so, in january we are learning the primary song of the same title. i knew all our primary kids would know the words to the 1st verse. they hear it/sing it all the time! but i wasn't too sure whether or not they knew the words to the other three verses. so i decided to test them with this fun game! (i'm also going to be using this same game with my own kids during family home evening this month.)
the first thing i did was print out the last word or two of each line in each verse. then i mounted the words onto colored cardstock.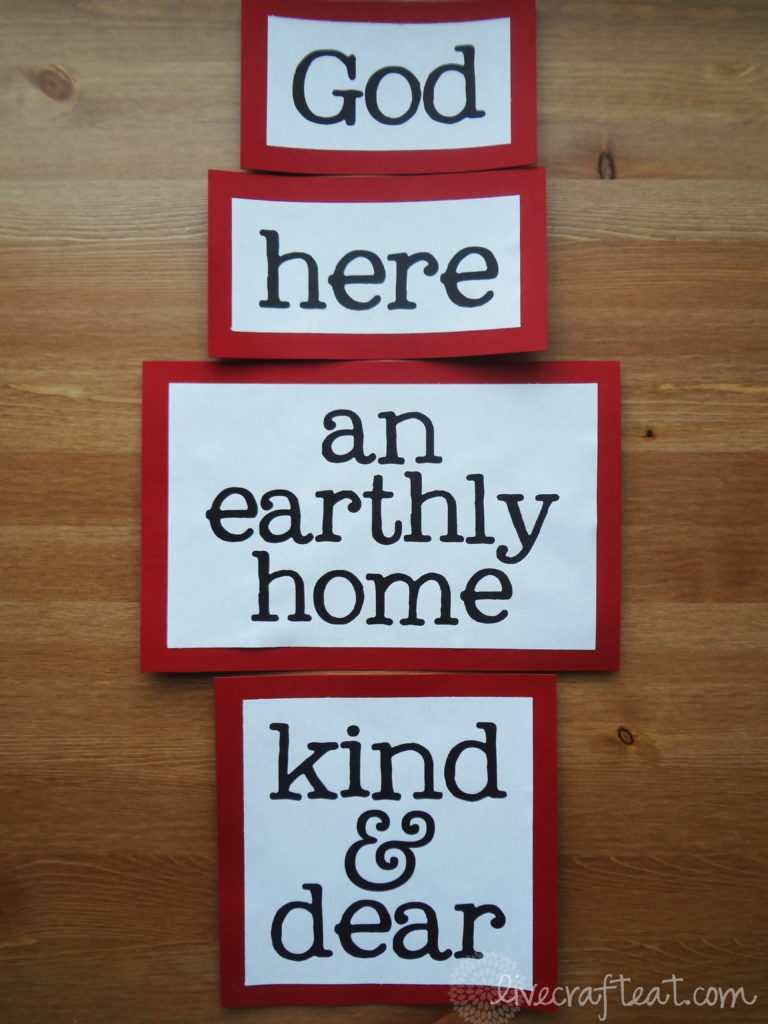 i gave each verse it's own color so the kids could tell them apart. oh, and me too!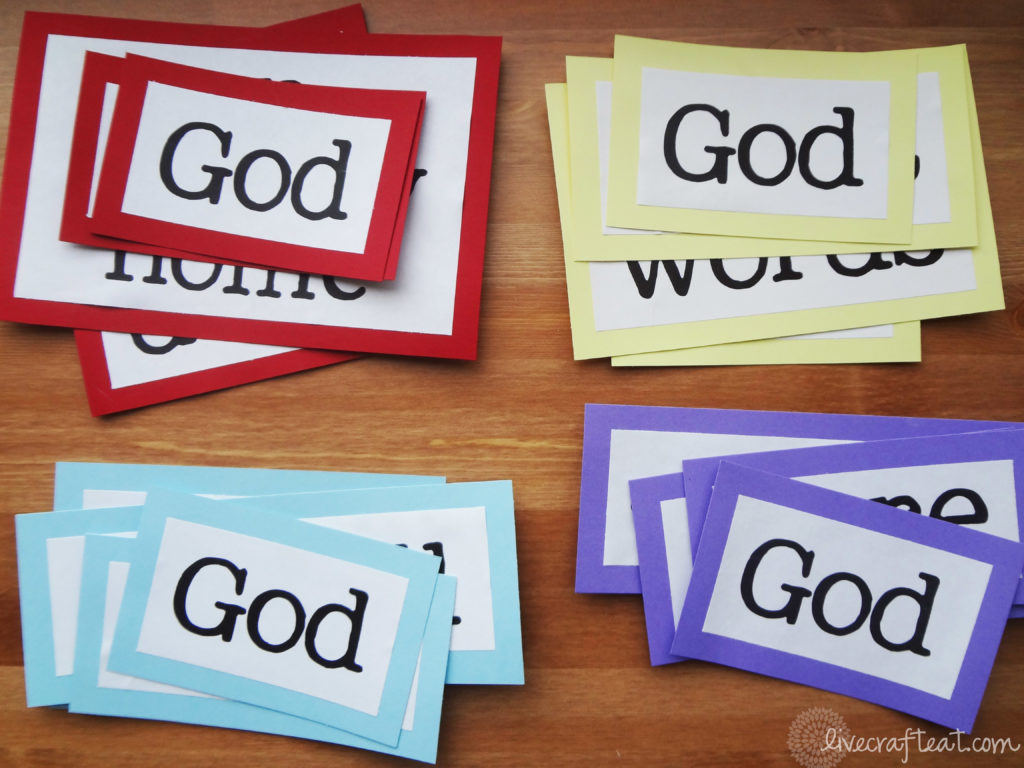 now for the fun part! before putting the words up on the board, i tested them with these question cards.
you know, i was pleasantly surprised that they knew all the answers – they just didn't know what order they all went in/what verse they were in. and when i say that they "knew all the answers," i don't mean that some of the answers they had to choose from were obvious, but that before i could even give them the options they were sometimes already putting their hands up because they knew what came at the end of each line!
i did one verse at a time. i also did each line in order. when they got the answer, i put the correct word up on the board. when we had an entire verse on the board we sang the song. easy peasy!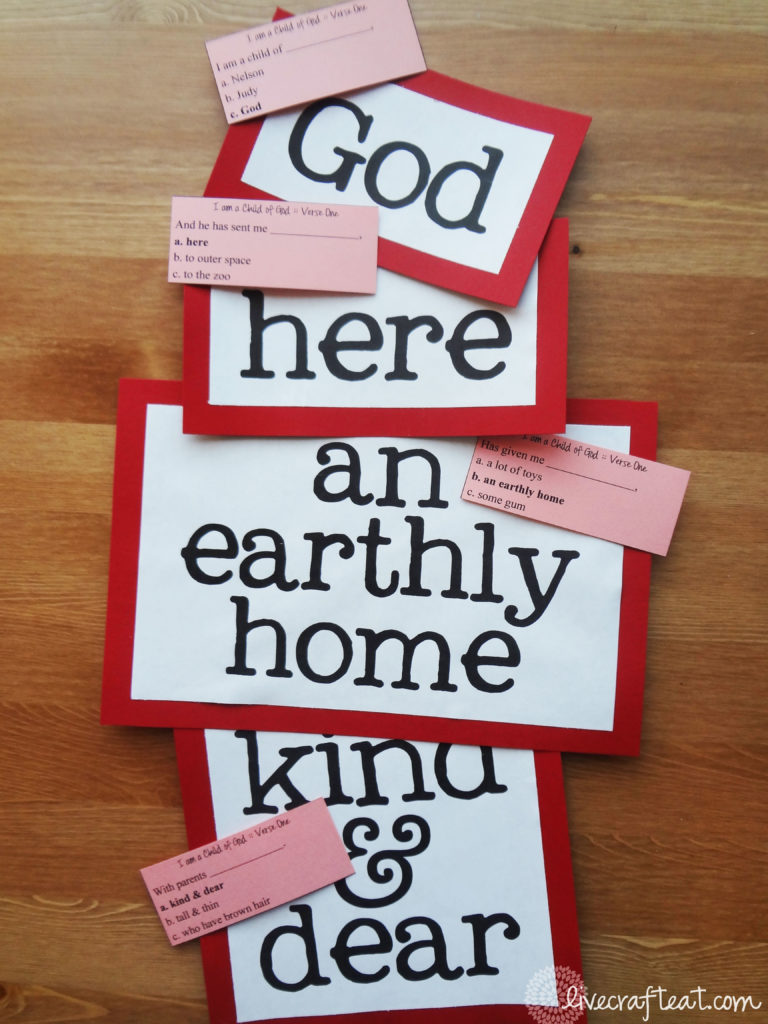 but the best part is that they had a lot of fun playing this game! bonus: some of the teachers joined with the kids and laughed out loud at some of the silly answers.
please feel free to download the wordstrips + question cards that i made (here). or you can make your own. either way, i think your primary will have a lot of fun playing this game AND learning about the words in the song, too.