have you ever tried to get your primary kids (or even your own kids) to sing a little louder and more enthusiastically during primary music time or family home evening? what about the nursery kids who are looking up at the ceiling or poking each other instead of singing the songs?
i've come across a really fun solution: bubblegum ben! he's a great helper. he doesn't smile very much because he is always chewing bubblegum. (it's hard to chew and smile at the same time.) so the only way you can tell if he likes your singing is by how big he blows his bubblegum bubble!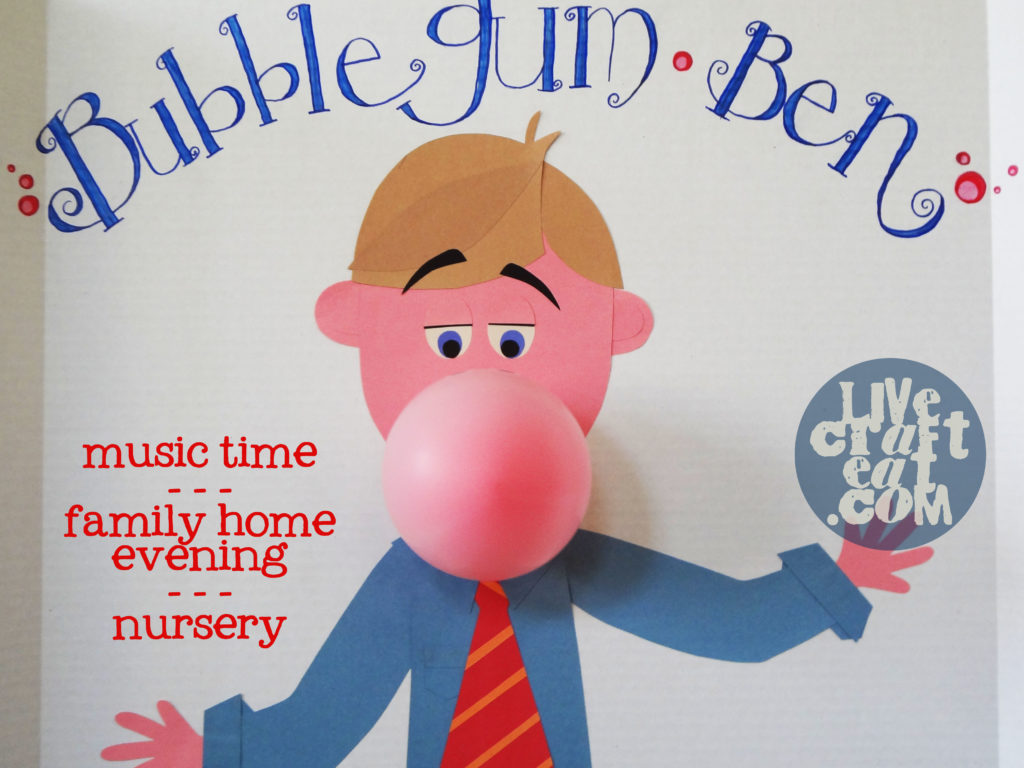 here's how it works:
there's a little hole cut out where ben's mouth is. you put a balloon in there, and from the back of the poster board you use a hand-held balloon pump to make the balloon bigger or smaller, depending on how quiet or how loud they're singing.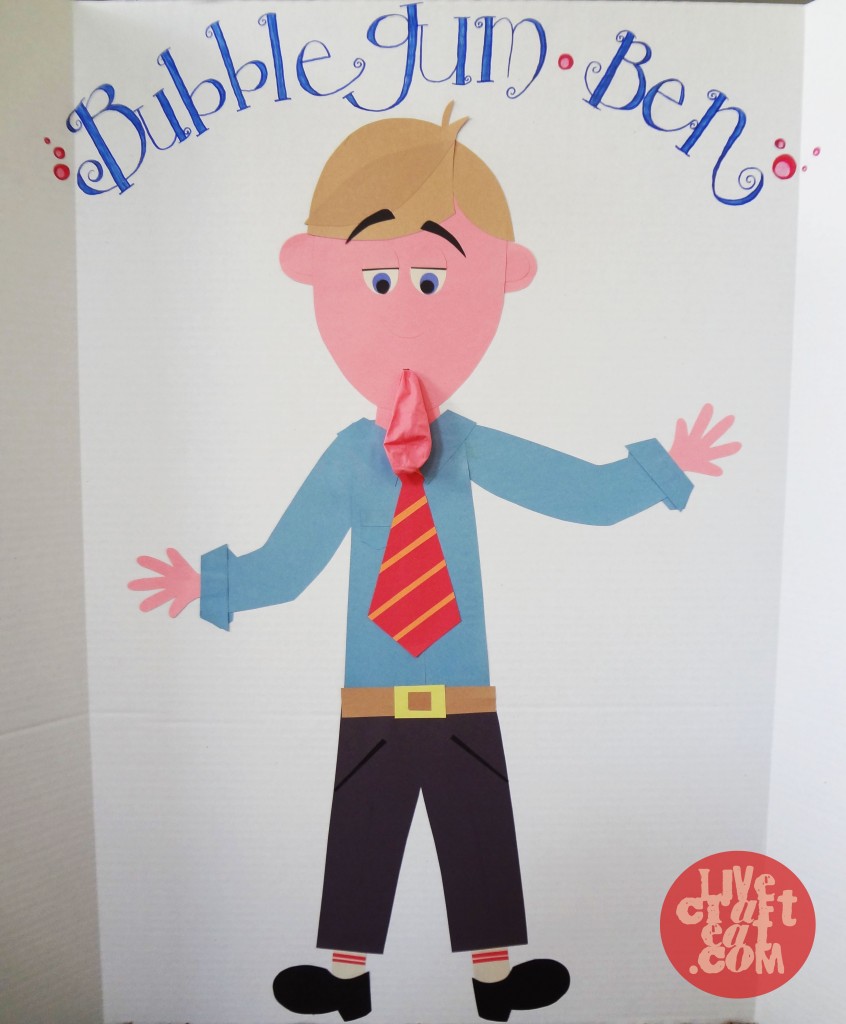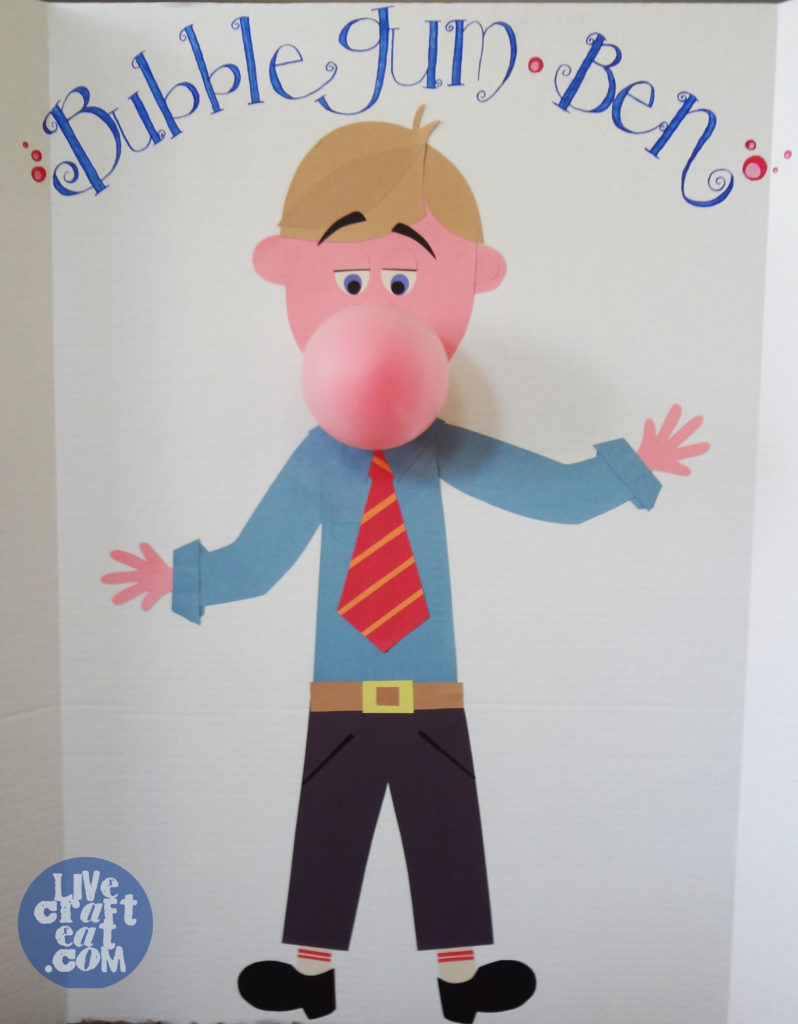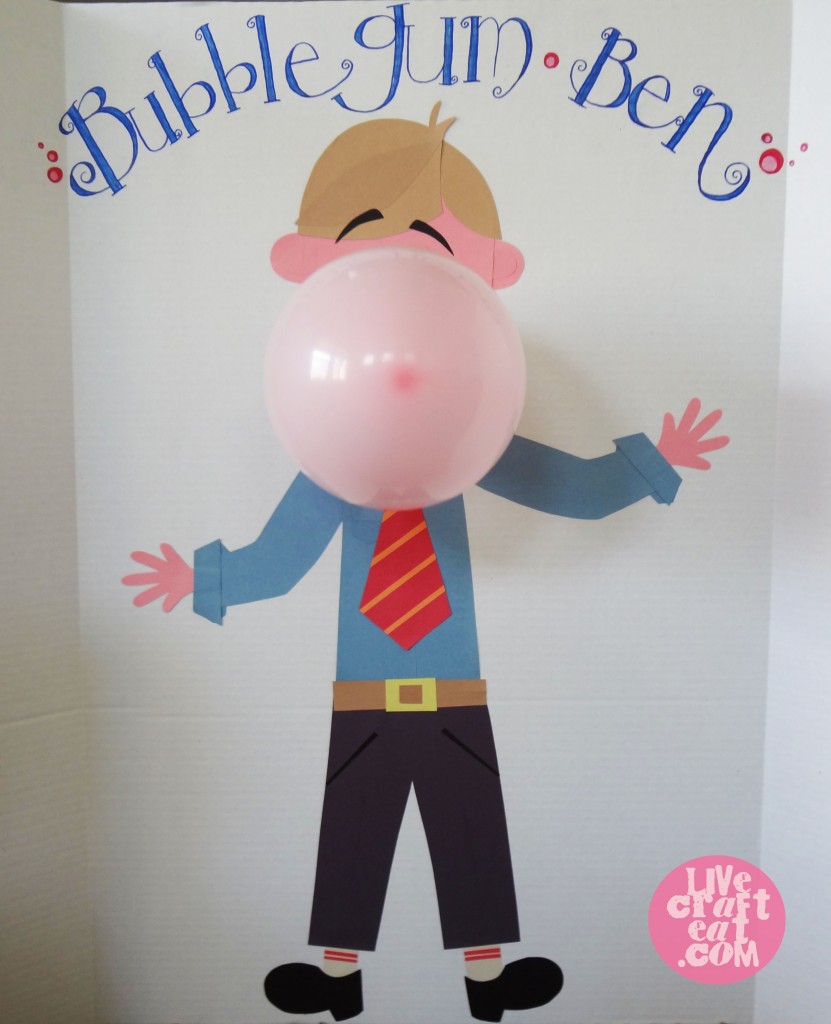 our primary kids and even my own young children love ben, and i'm sure you will find that he will get yours singing the loudest you've ever heard them!
i saw this idea on another music leader's blog and fell in love with it. so i got out my construction paper, scissors, and glue and am so happy with how ben turned out. i traced all my pieces before gluing him together.
i used to email the pdf of bubblegum ben to anyone who asked, but due to the overwhelming response, i've decided to upload it for easy download. click here to download ben! 
p.s. stay tuned – i've been working on a bubblegum betsy! should be fun for a boys vs girls game. it's gonna get loud in the primary hallway! 🙂