these handmade candy wreaths are so great to have hanging around for holidays or birthdays or any other celebration where you want to share a treat in a fun way! not only do they act as a decoration, but they are also edible! everyone can just unwrap a candy whenever they feel like having a sweet treat.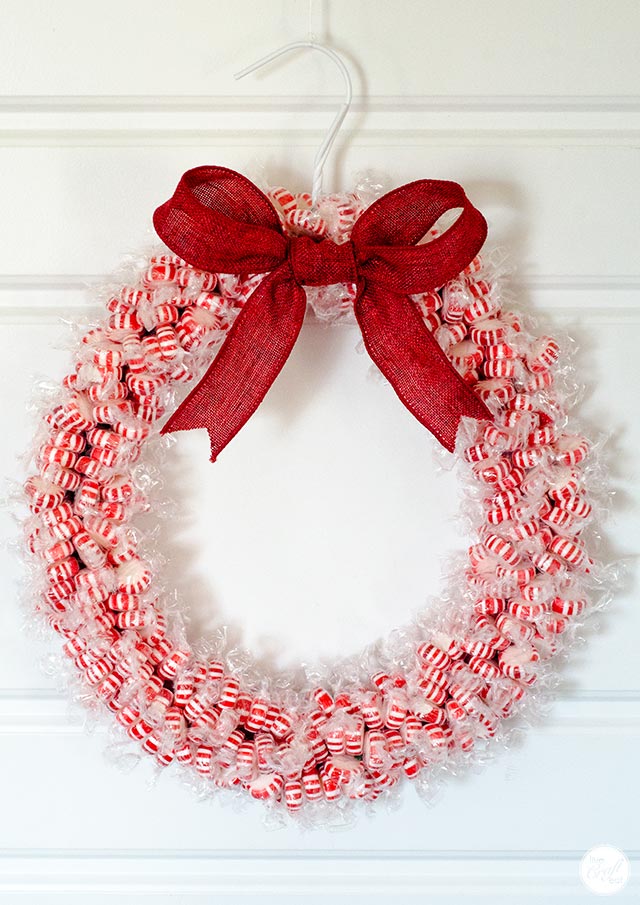 you can use whatever your favorite wrapped candy is, like werthers originals (aff link), mini tootsie rolls (aff link), or these starlight peppermint candies (aff link) in green or red! you can basically use any candy you can imagine as long as it's wrapped with the little twists at either end. depending on the size you make, these wreaths can take a little bit of time to make (maybe an hour or two) but the process is really simple. plus, it only uses a wire hanger, a bunch of candy (i used about 70-80 ounces of these starlight mint candies and had a few candies left over), and a roll of floral tape.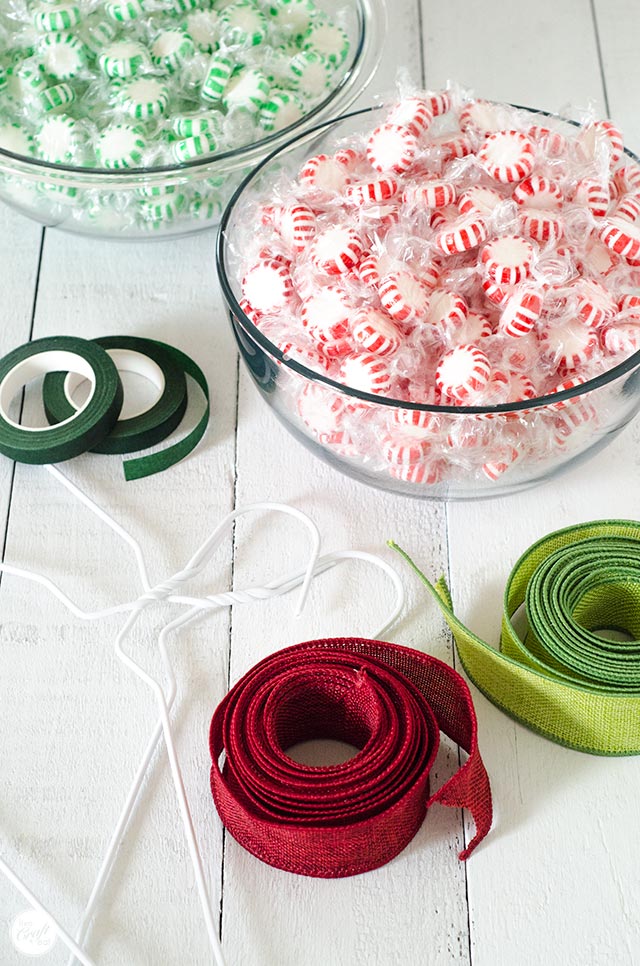 here's how to make it:
start off by taking a regular ol' wire clothes hanger (aff link). bend it, step on it, pull it – whatever it takes – to get it into a circle shape. this should only take you a couple of minutes, and it's not all that tough to do.
note that normal, adult-sized wire clothes hangers can make a decent sized wreath – i think i fit somewhere around 300 candies on mine! if you're looking for something slightly smaller, you can buy 8″ brass rings (aff link), but they don't have a hook on them. in that case, you would just need some ribbon to be able to hang it on a door hook. or, if you can find some kid-sized wire clothes hangers, that would be a great option too!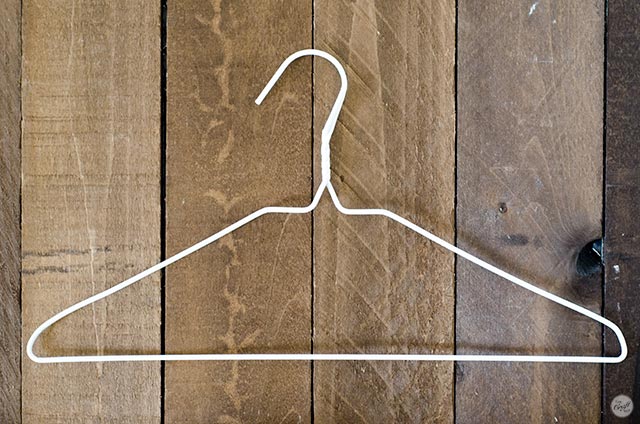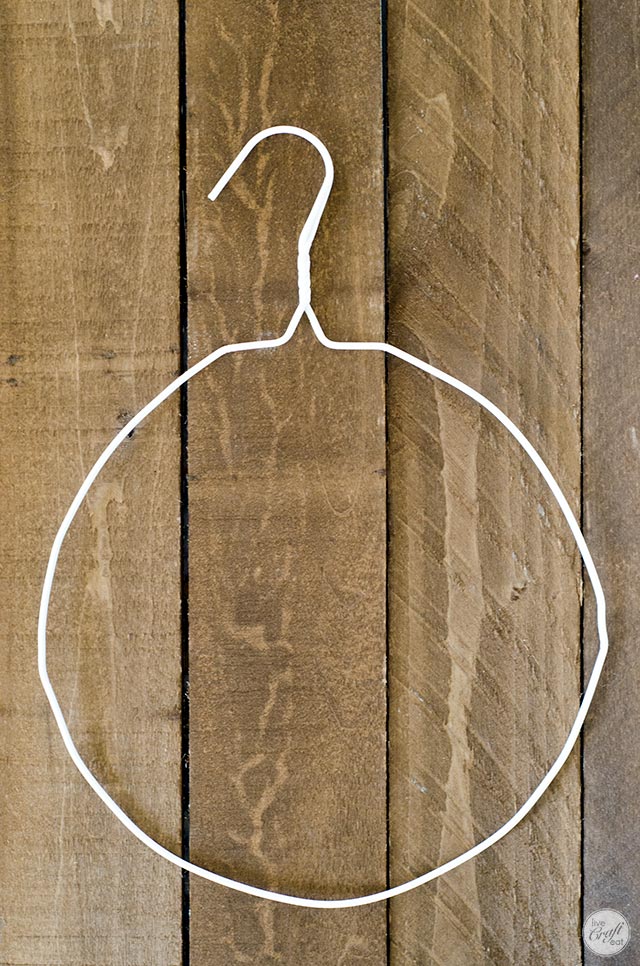 next, take a length of floral tape (aff link). if you're never used floral tape before, it is absolutely perfect for this project! it is just the right amount of sticky when pulled slightly. wrap it around the wire hanger a couple of times to anchor it…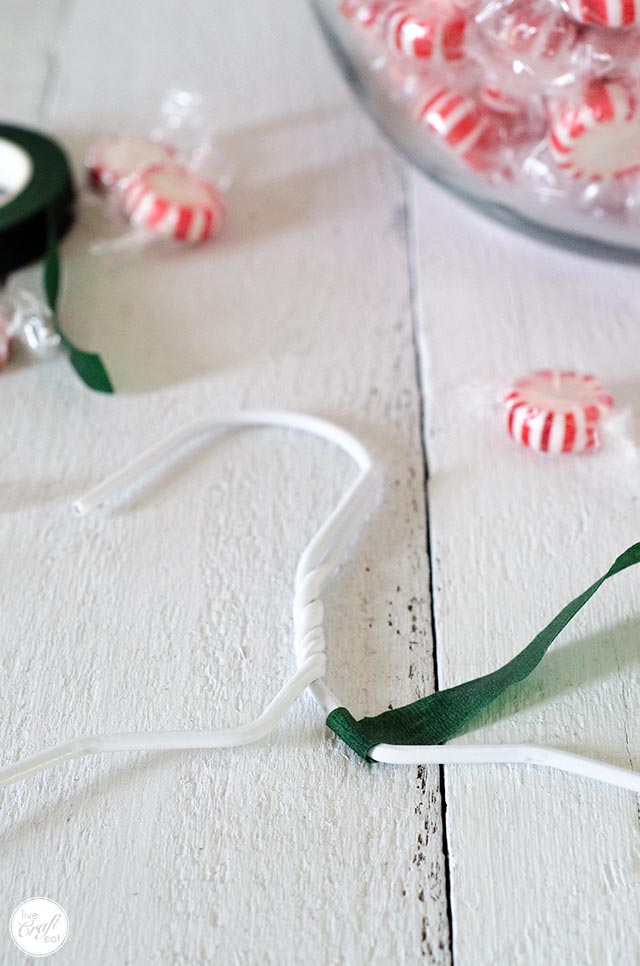 …and then use it to attach a candy by wrapping it over and under one end of the wrapper a few times. this is why it's important to note that whatever candy you decide to use to make your candy wreath, it needs to have the twisted wrapper ends – it makes it easier to wrap it with floral tape, securing it to the hanger.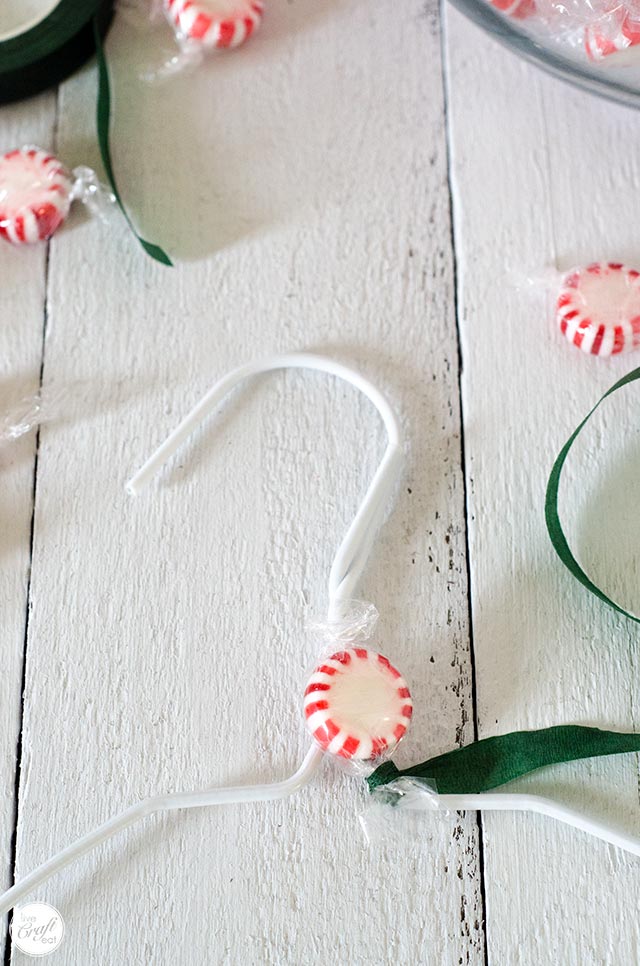 keep adding candies, one at a time. it'll take some getting used to, but you'll get the hang of it.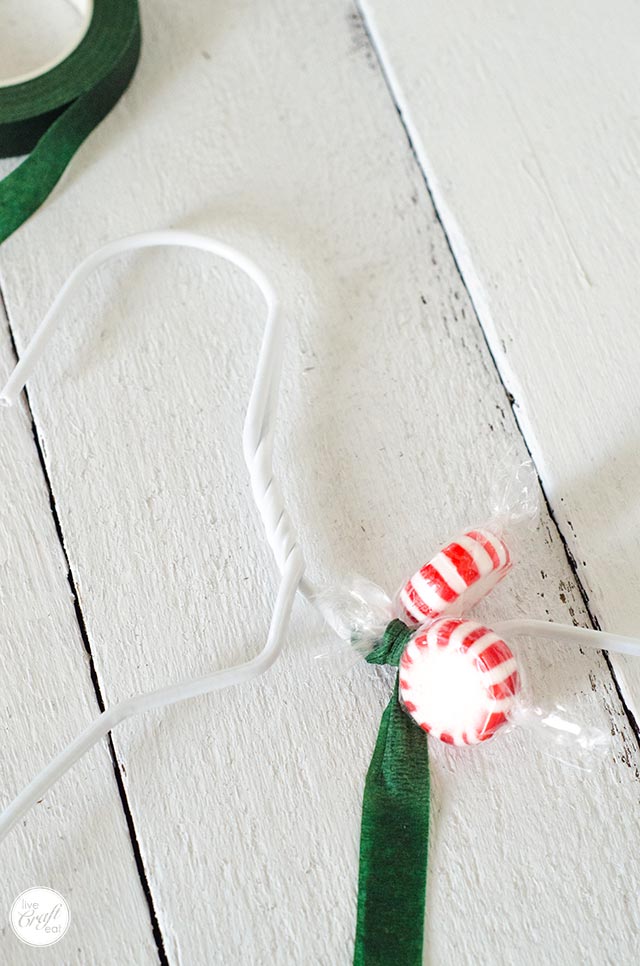 just keep going…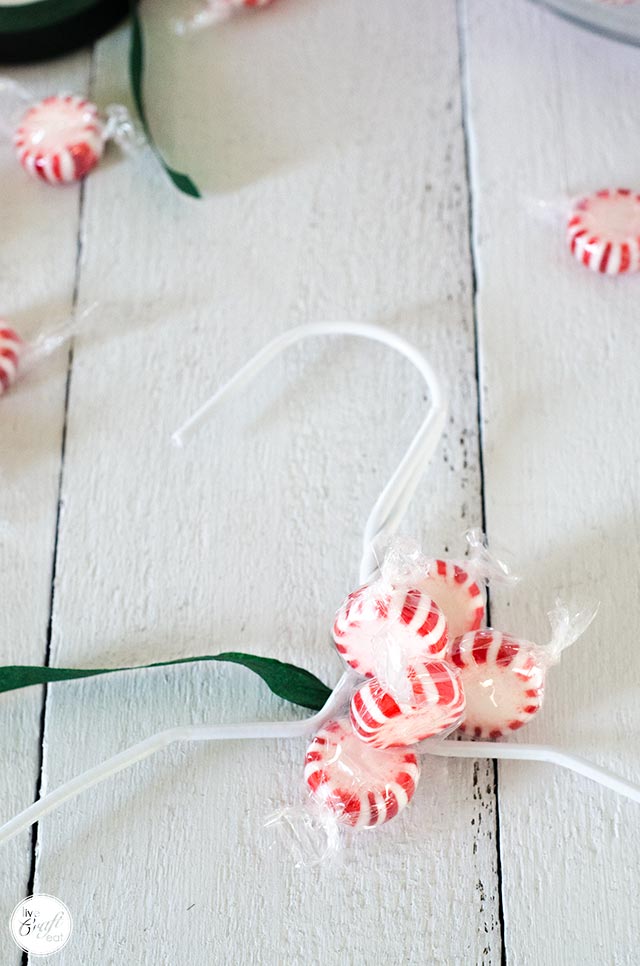 and going…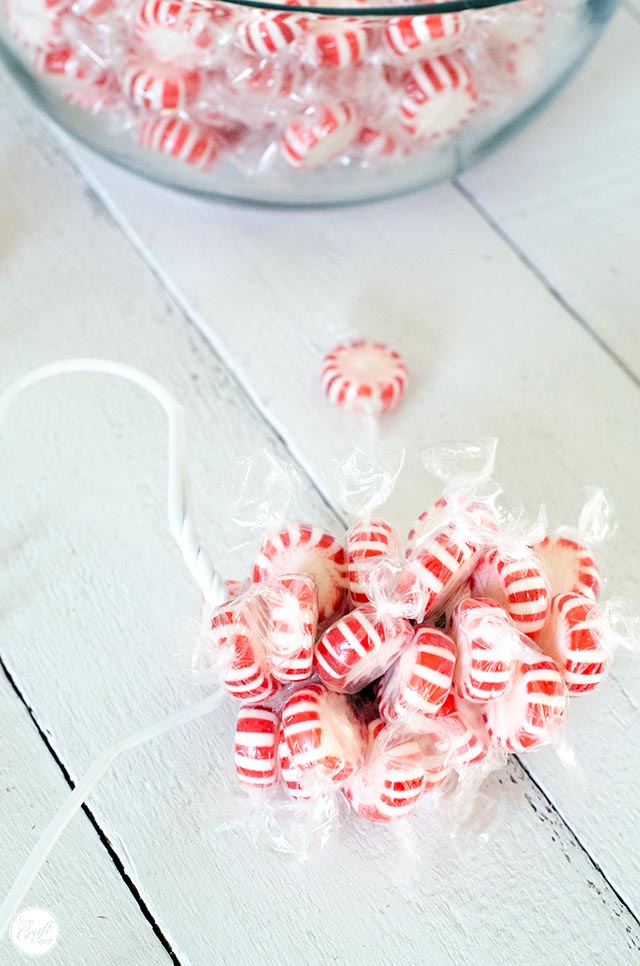 and every now and again, use your fingers to push the candies back towards where you started at the top of the hanger, squishing them all together so that there are no gaps.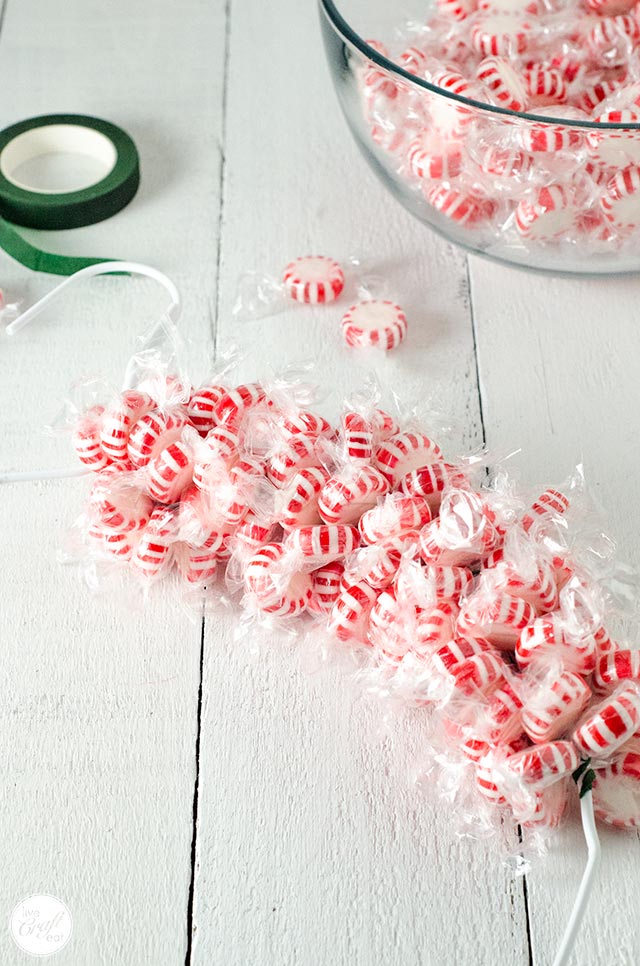 keep going, you're almost there!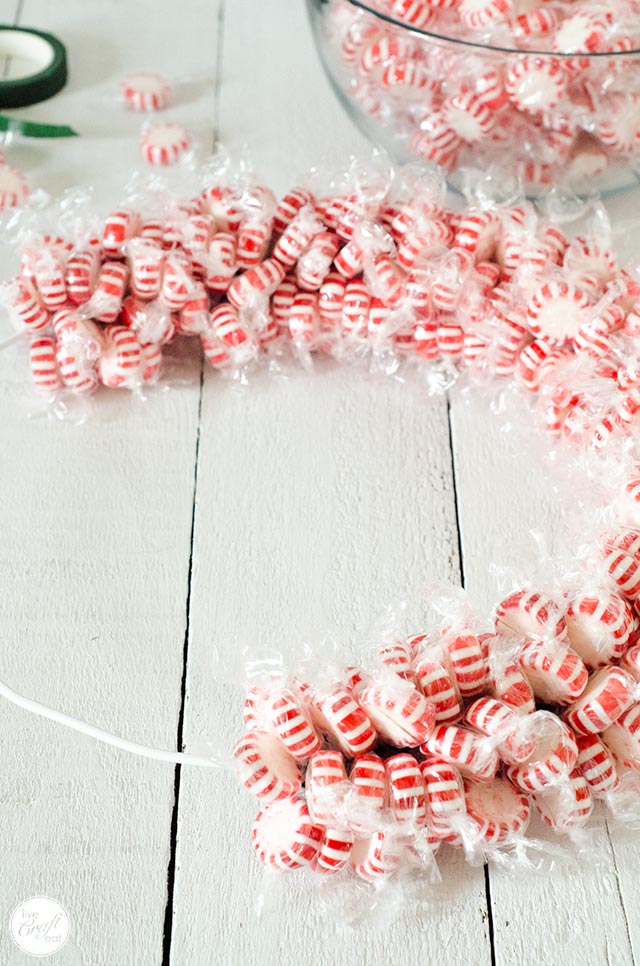 yay! you've made it full circle! give yourself a pat on the back. eat one of the extra candies…you deserve it!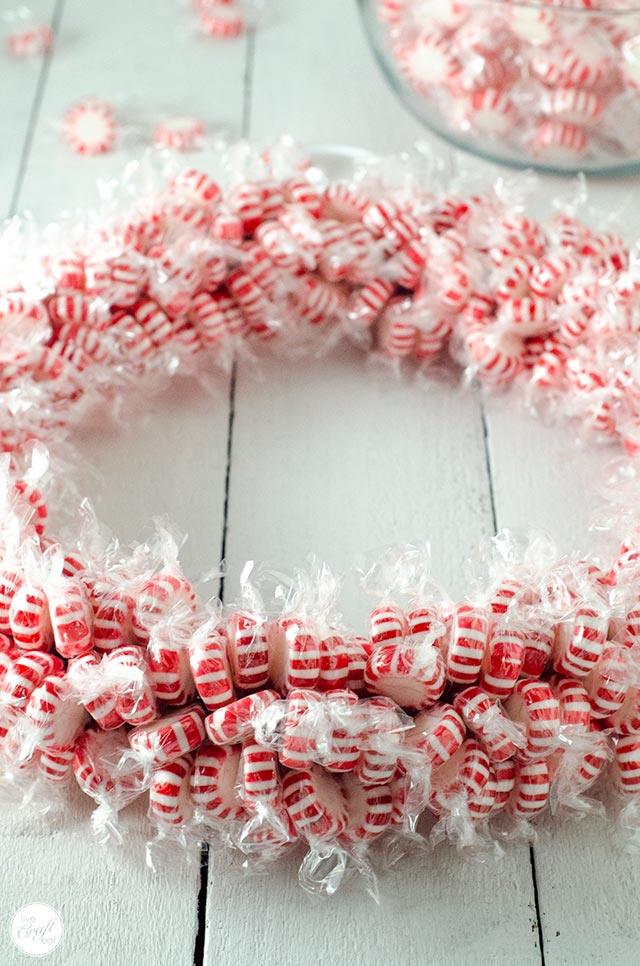 now that you're finished getting all the candy on the hanger, there is just one more finishing touch you need…tying a bow at the top. (i will be the first to admit that i do NOT know how to tie a good bow. but you get the idea….)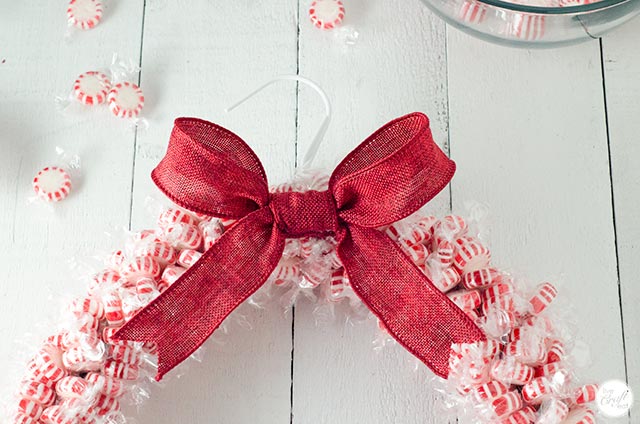 hang it on a wall or door and admire your handiwork…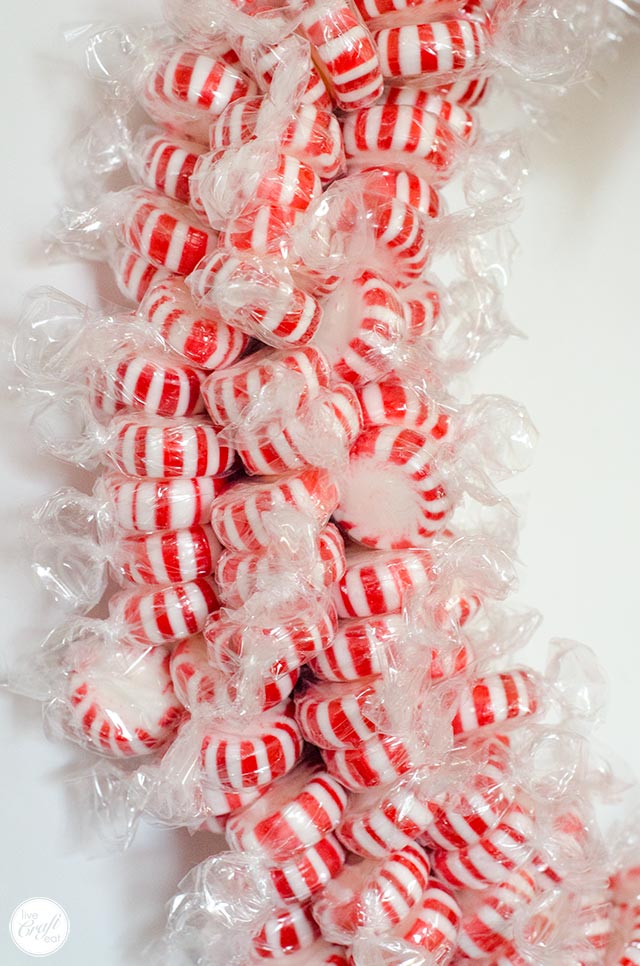 and whenever you or anyone else has a hankering for something a little sweet, just unwrap one of the twisted ends of a candy…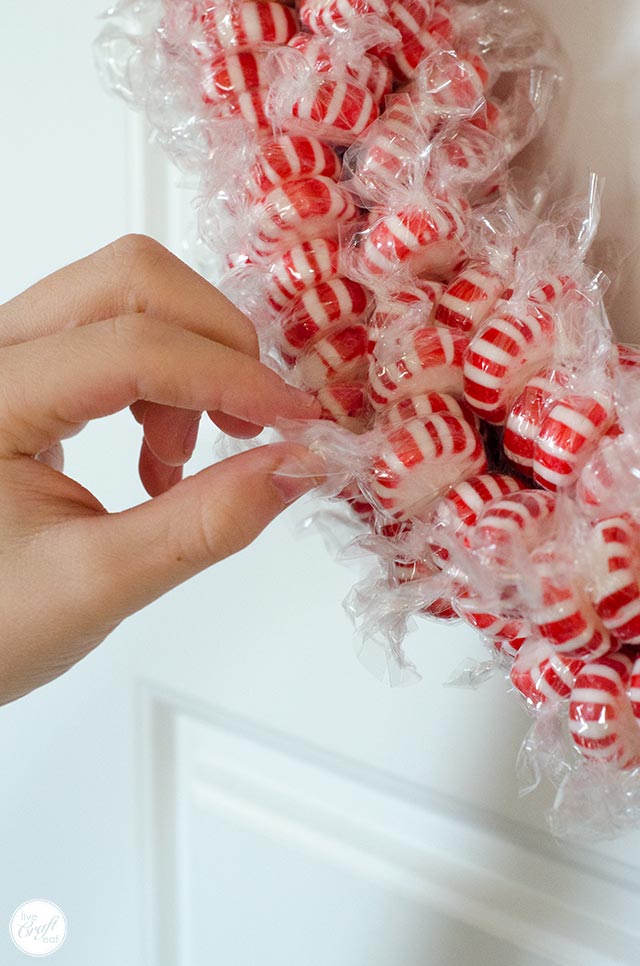 …and enjoy!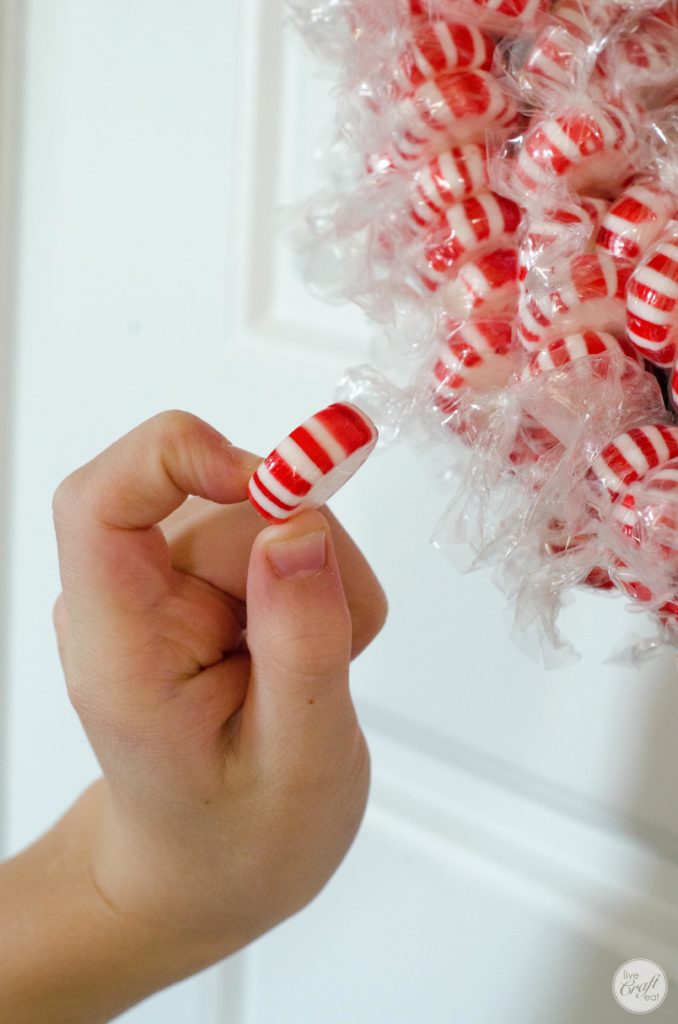 and now you are all done! and you've got a great candy wreath to hang in your home during the holidays or to give away as gifts. let everyone come by and unwrap a treat or two! (that's really the best part!)
happy candy wreath-making!!!
if you like this post, please be sure to share it on facebook and/or pinterest! thanks so much for supporting this little blog of mine!

Other Posts You May Like: