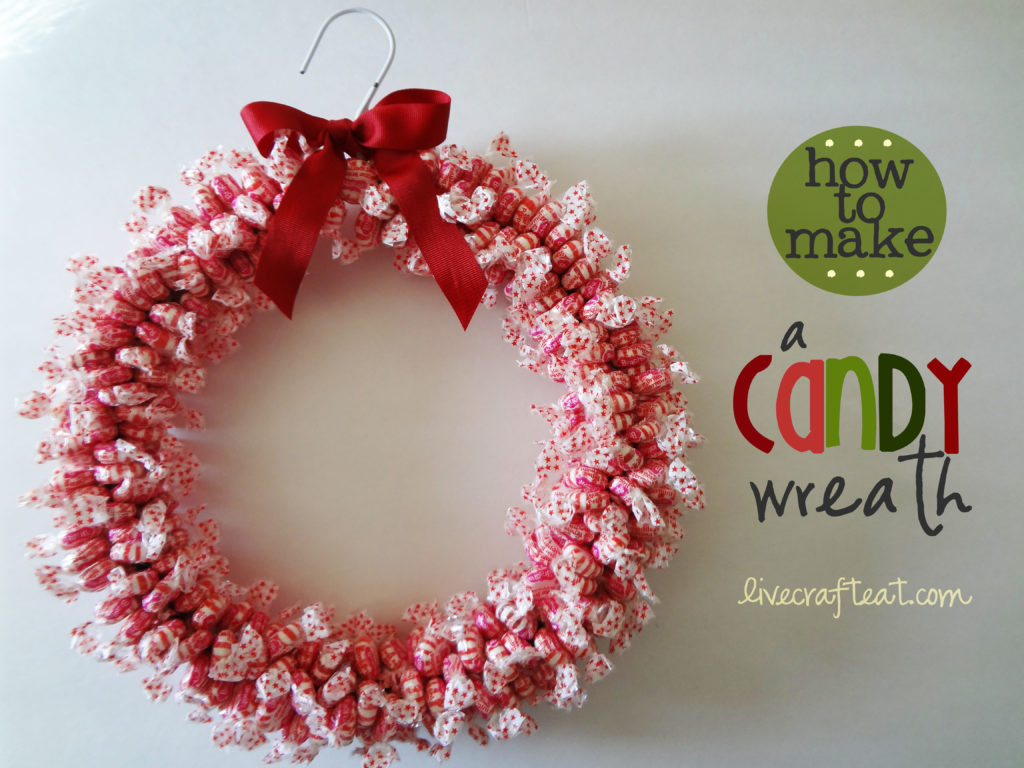 these wreaths are so much fun! you can use your favorite wrapped candy – werthers, mini tootsie rolls – any candy that's wrapped with the little twists at the ends. it does take a little bit of time to make (maybe an hour or two) but the process is really simple. plus, it only uses a wire hanger, a bunch of candy (i had a 3lb. bag and had a few candies left over), and a roll of floral tape. and everyone loves being able to just come by and unwrap a candy!
here's how to make it:
start off by taking a regular ol' wire hanger. bend it, step on it, pull it – whatever it takes – to get it into a circle shape. this should only take you a couple of minutes, and it's not all that tough to do.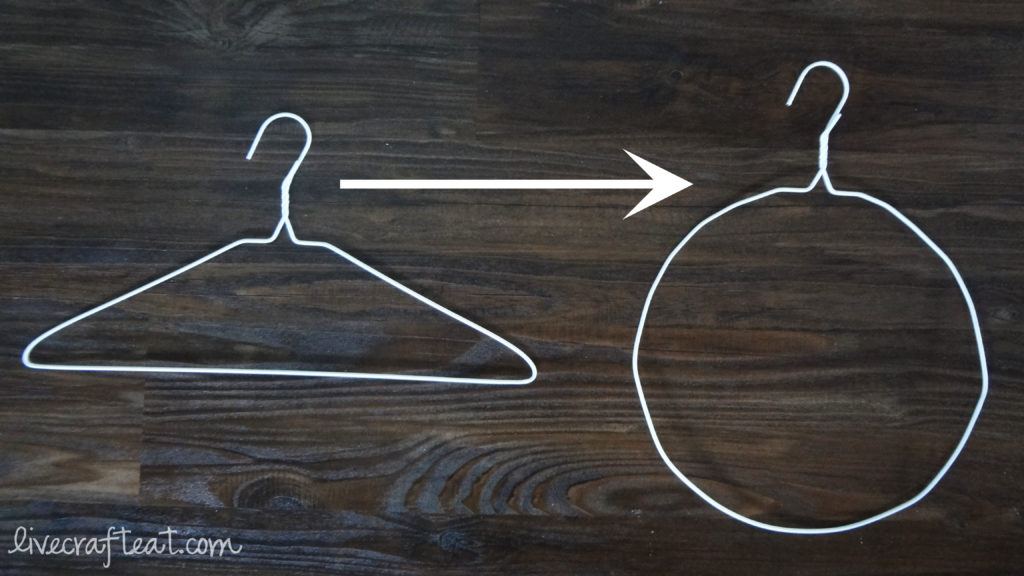 next, take a length of floral tape. this stuff is perfect for this project – it is just the right amount of sticky when pulled slightly. wrap it around the wire hanger a couple of times, then use it to attach a candy by wrapping it over and under one end of the wrapper a few times.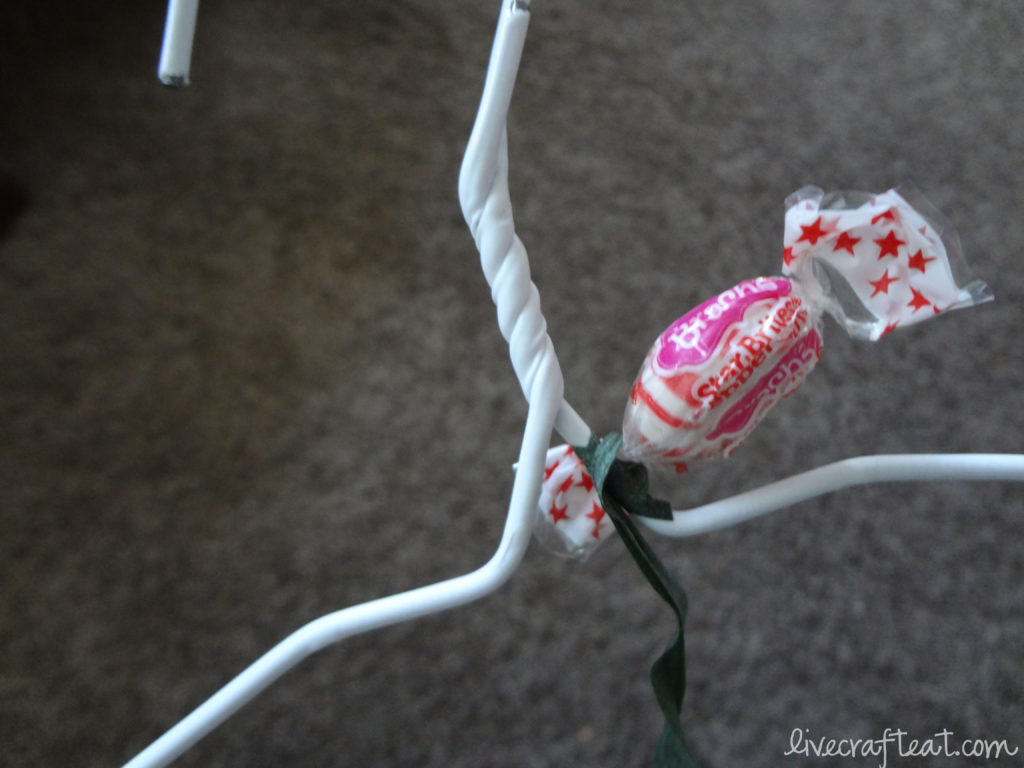 keep adding candies, one at a time. it'll take some getting used to, but you'll get the hang of it soon.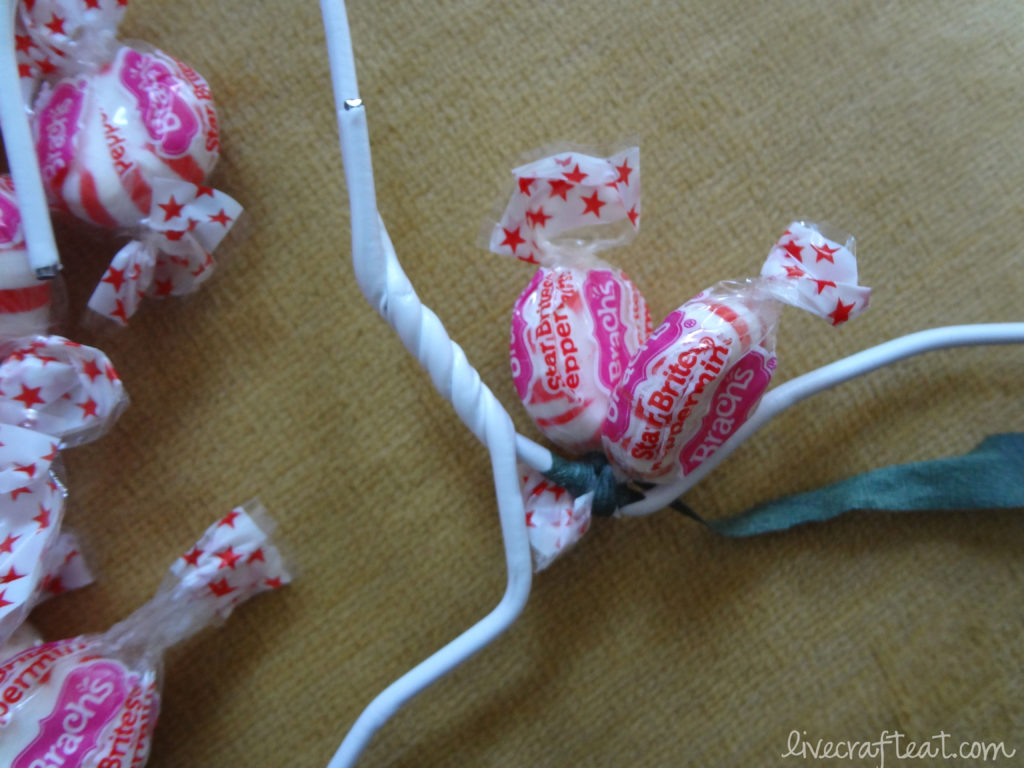 just keep going…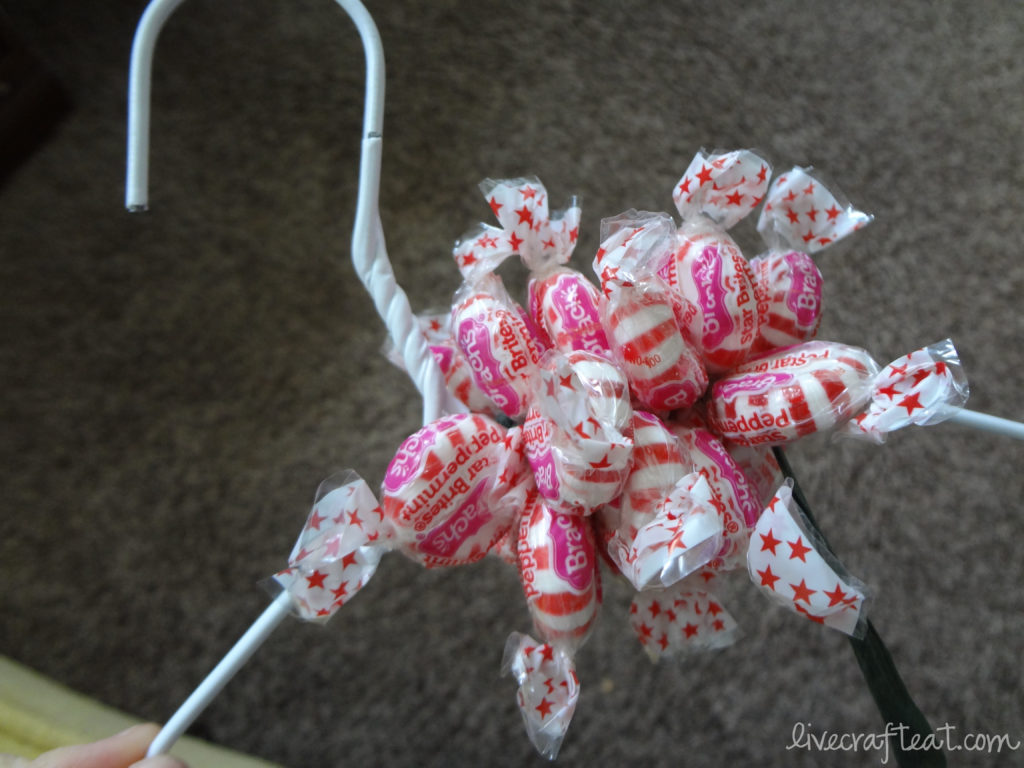 and going…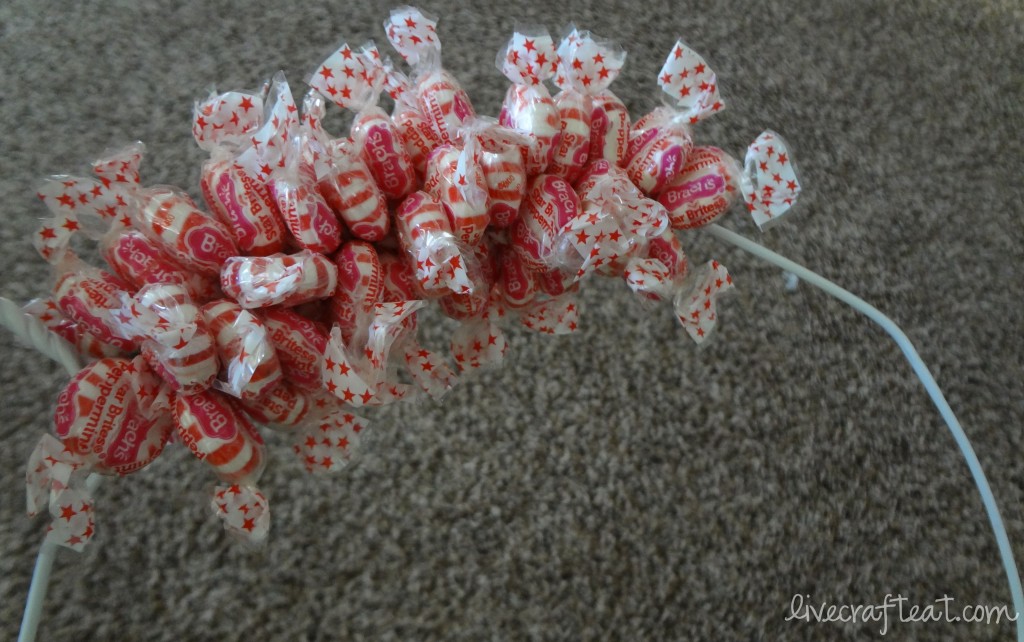 and every now and again, use your fingers to push the candies down, squishing them all together so that there are no gaps.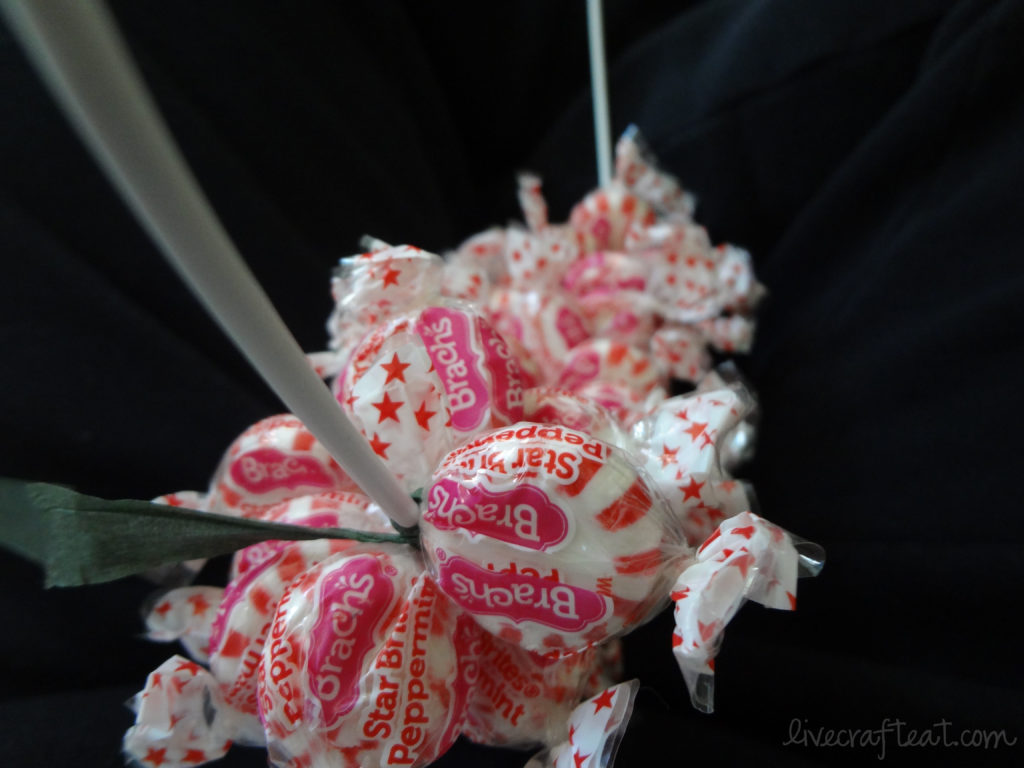 keep going, you're almost there!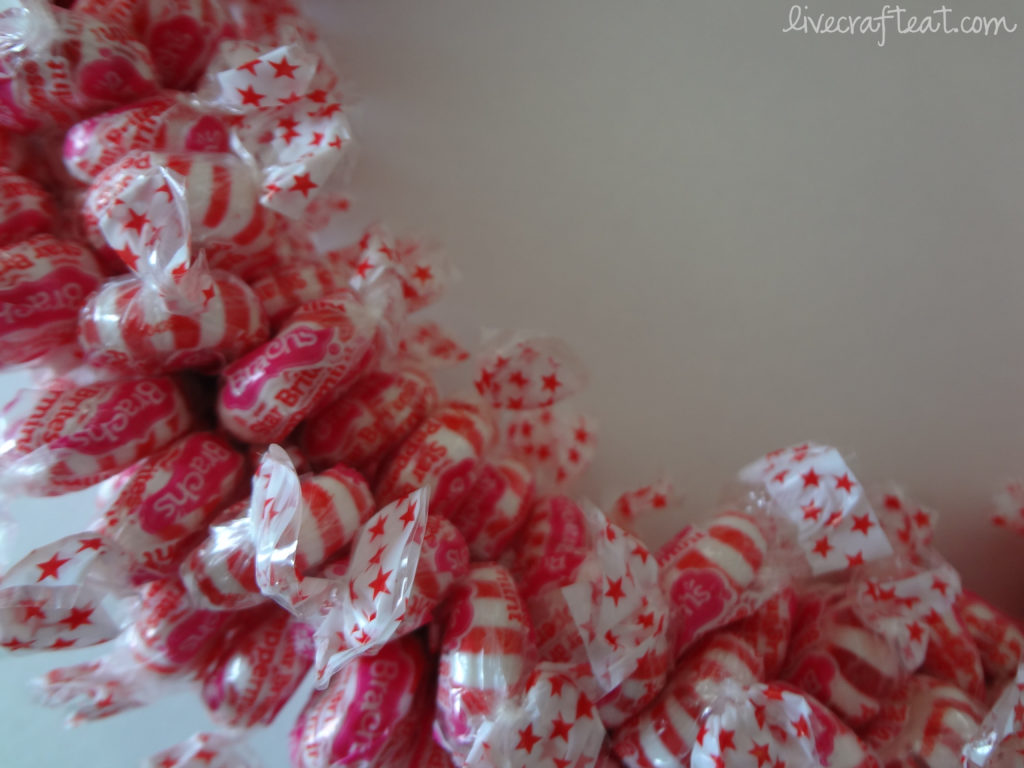 once your candy's made it full circle, tie a bow on the top. (i will be the first to admit that i do NOT know how to tie a good bow. but you get the idea….)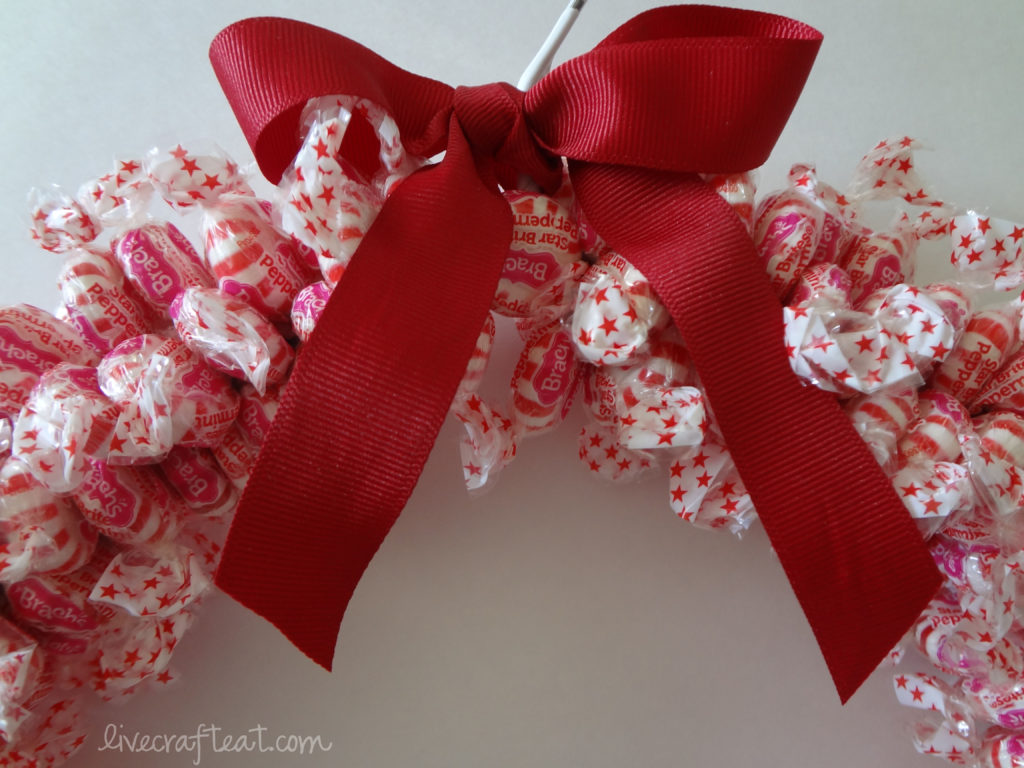 and there you have it! a great candy wreath to hang in your home during the holidays or to give away as gifts. let everyone come by and unwrap a treat or two! (that's the best part!)