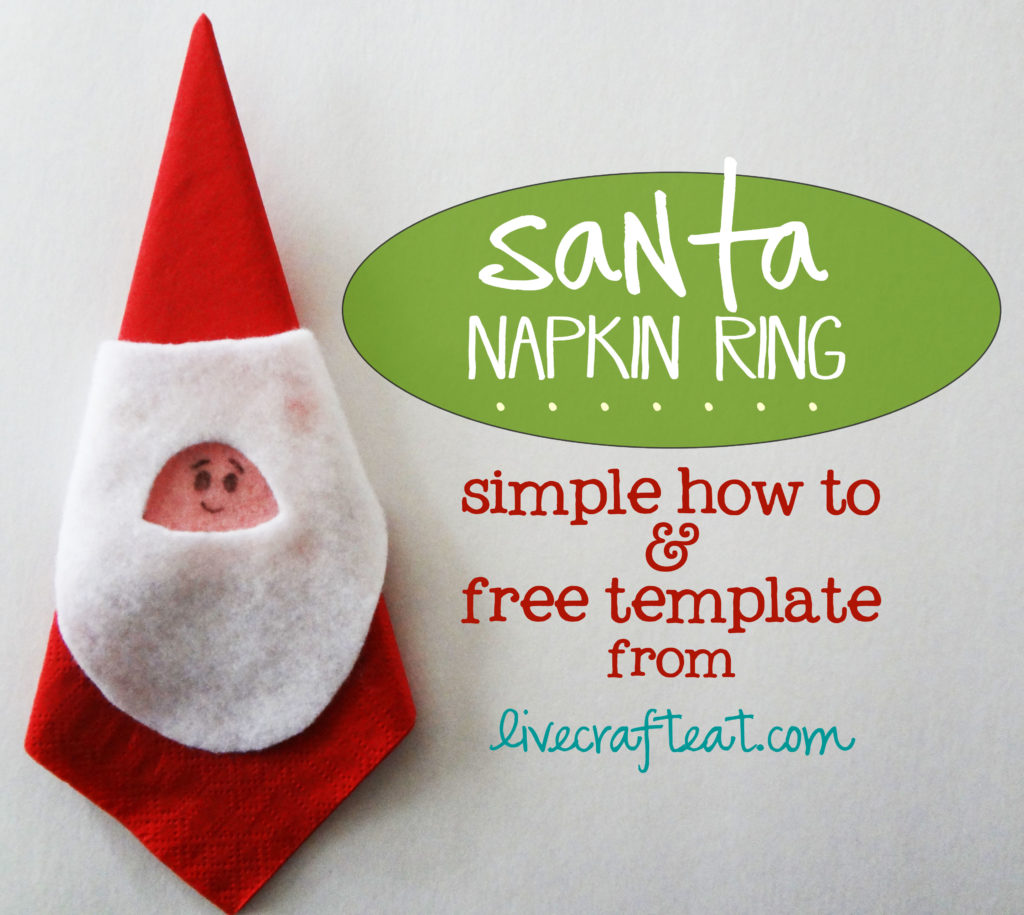 these napkin rings bring back so many childhood memories of christmas at my parent's house! we used to have these every year on our christmas dinner & breakfast tables. as a kid, i was able to help make them (except the hot glue gun part) and thought they were so much fun!
to keep up the tradition, i've made some for my own little family this year. my kids absolutely love them – so much that they carry them around the house and play with them!
they require little time, expertise, and materials. here's how to make them:
1. gather your materials. you'll need white felt, pink felt, large red square napkins, hot glue sticks & glue gun, and a felt-tip pen.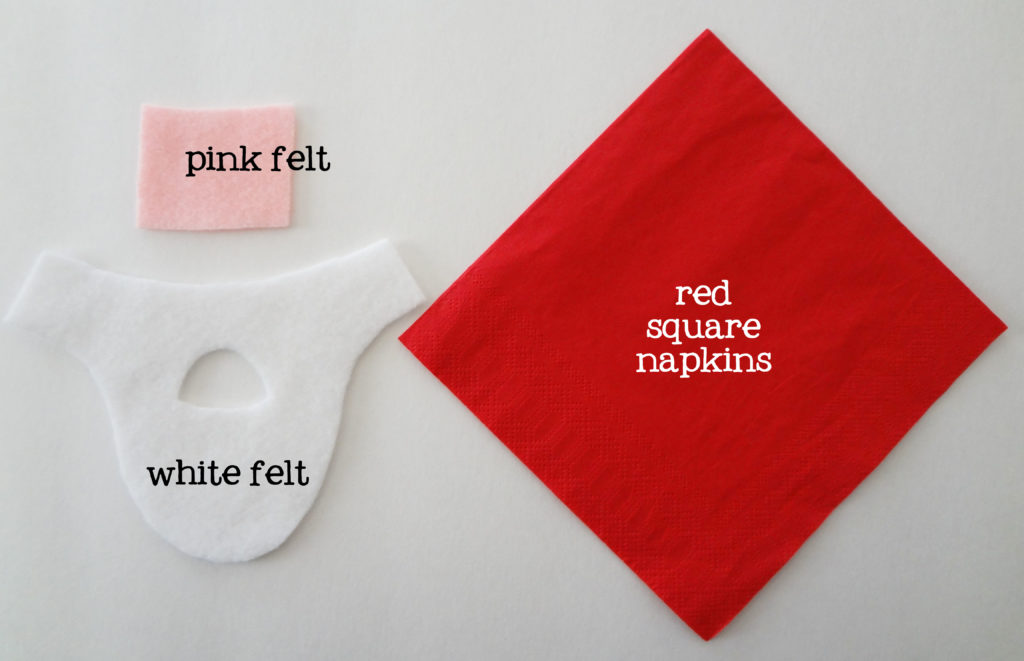 2. use this template to cut out the felt pieces.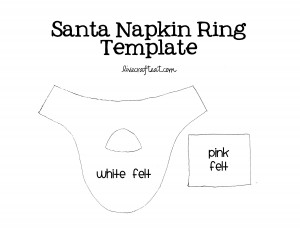 3. glue the pink rectangle onto the back of the white felt (where the face goes). then, glue the ends of the white felt "flaps" together in the back.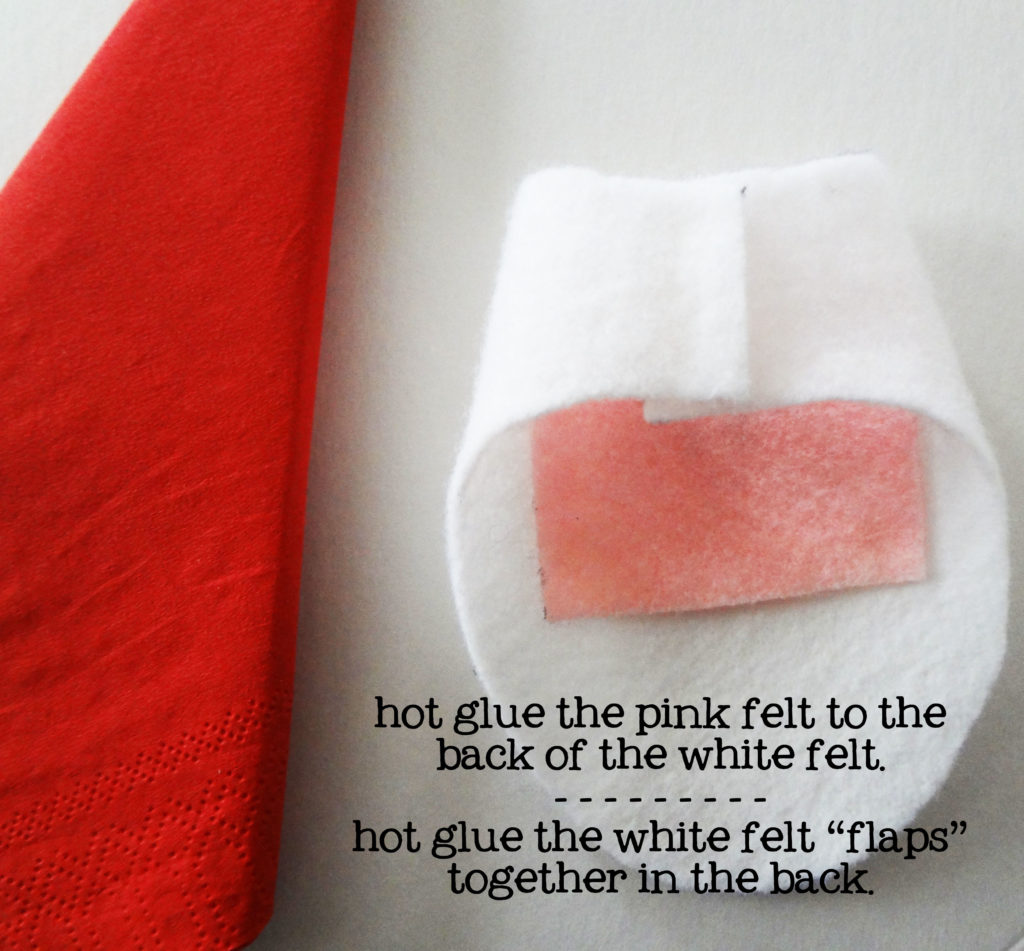 4. fold the napkin into thirds. one way…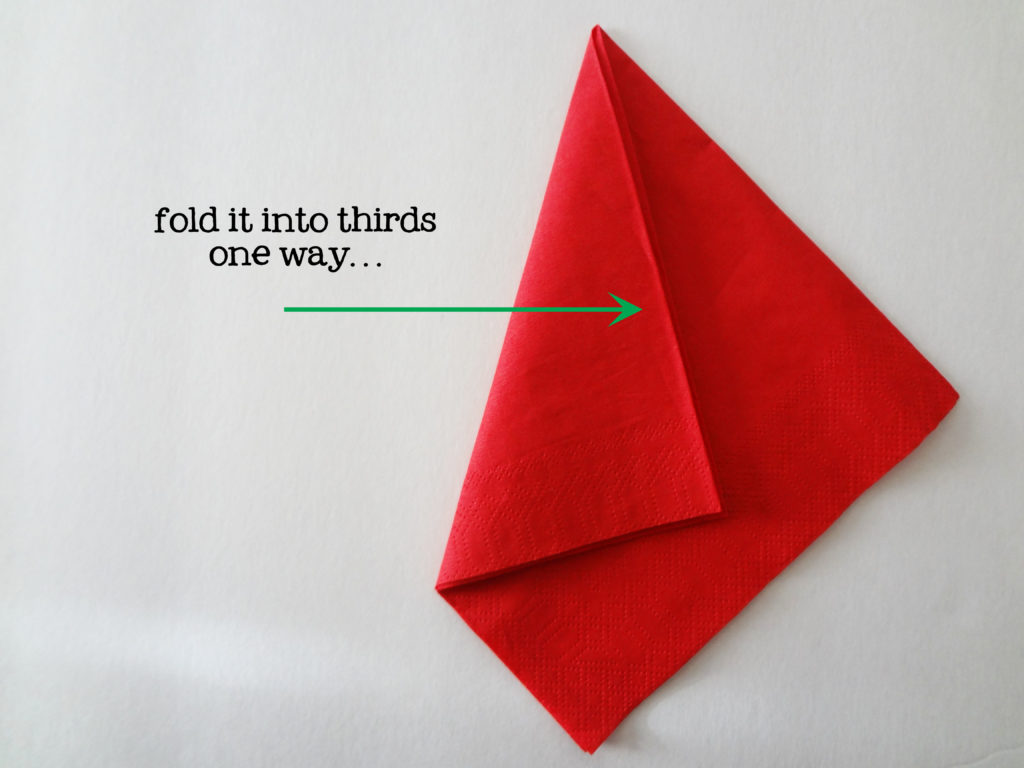 5. …and then the other way.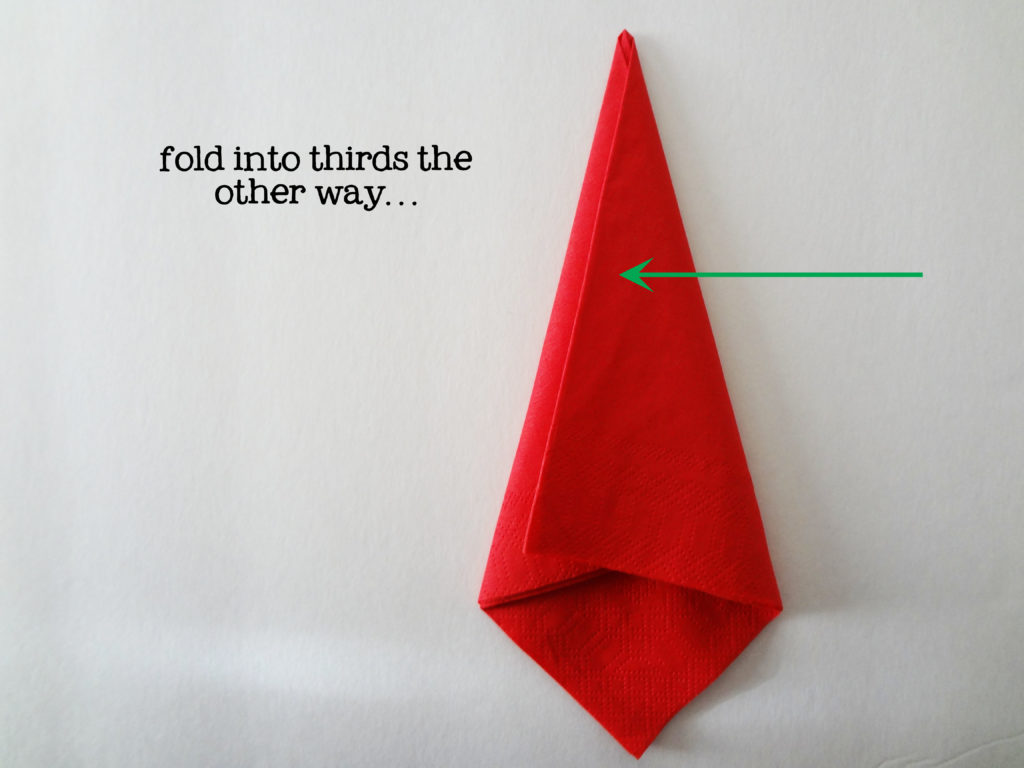 6. flip the napkin over, slide the felt ring onto it, draw on a little santa face, and you're done!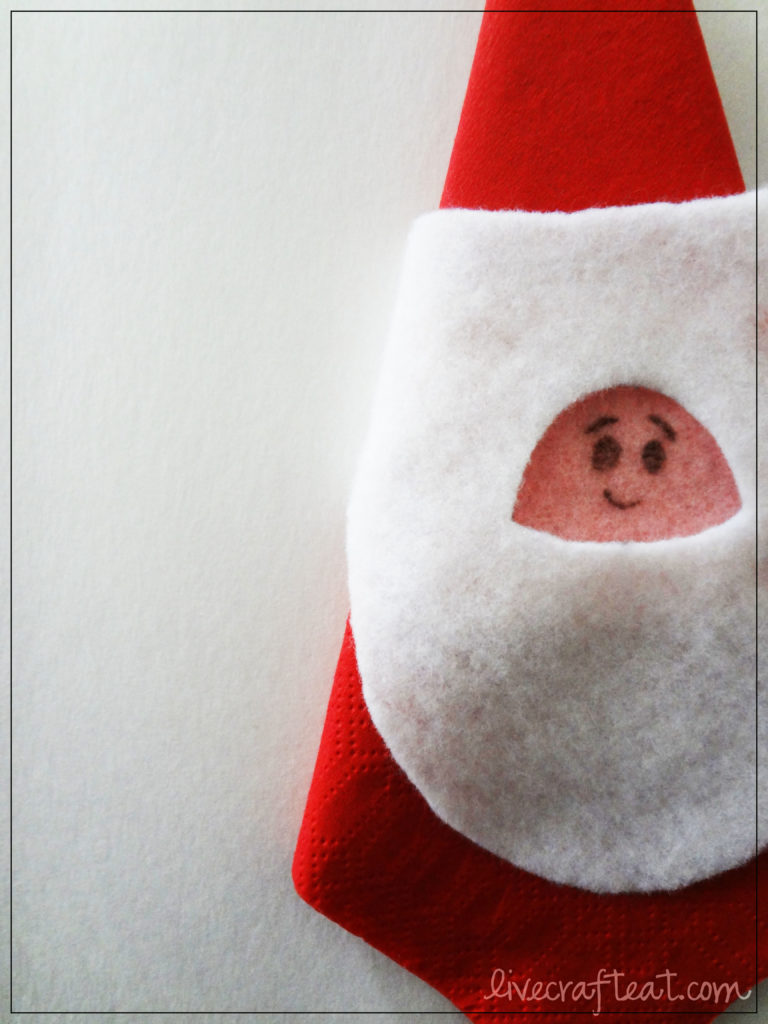 see how simple that was? but oh, so cute!!
how will you be decorating your kids christmas table this year?