christmas is my favorite time of year!! i love the lights, i love the music, i even sometimes tolerate the snow…if it's there on christmas eve or christmas day, but otherwise….
i love how people seem to be nicer to each other and overlook flaws and shortcomings. i love the christmas movies and the sweets. i love the crafts my kids bring home from school and the gifts i get to pick out for them. i love the traditions and the memories. and i also love that my kids get almost 2 full weeks off of school and we get to fill that time with lots of fun things!
one of those things we'll be doing this year is playing with these christmas playdough mats. all my kids love playing with playdough! i made a turkey playdough mat for thanksgiving and they played with it for hours! since we've loved them so much, i'm posting them here on the blog as FREE PRINTABLES!! wahoo! a free christmas activity!
these are great for playing together with your kids, or, they can be just the thing to keep your little ones happily occupied while getting into the Christmas spirit!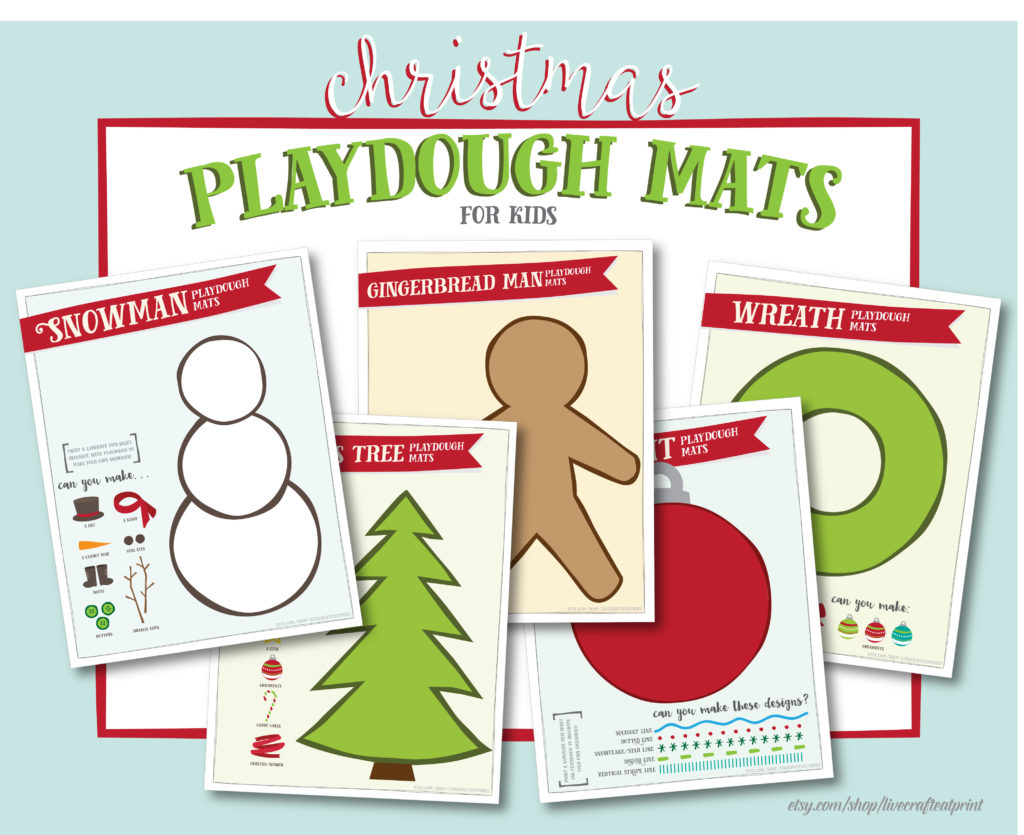 there are 5 printables included with the download (at the end of this post):
a gingerbread man,
a christmas tree,
a snowman…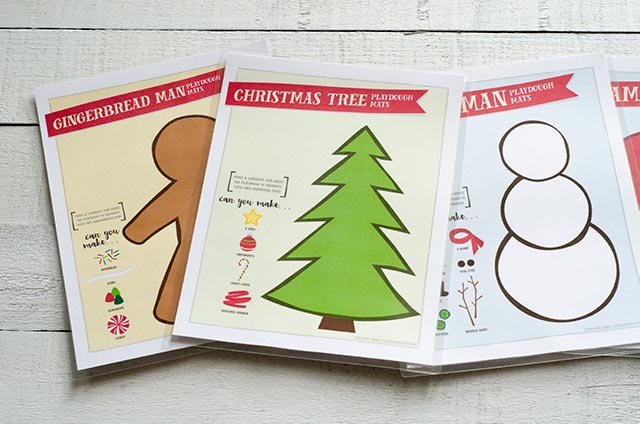 4. …an ornament,
5. and a wreath.
the point of a playdough mat is to have a basic shape of an object that can then be completed using playdough. each one of these christmas printables come with little pictures or prompts to give your kids some ideas of how they might want to finish the picture. a star on the tree? buttons on the snowman? icing on the gingerbread man?
or they can use their imaginations and come up with their own ideas!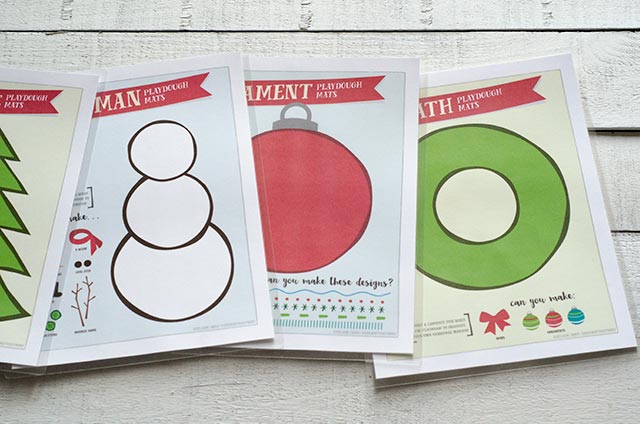 along with the printable mats themselves, is a guide on how to use the playdough mats. it basically says the following:
:: these playdough mats are 8.5″ x 11″ so they are easily printed on your home computer! printing on white cardstock is recommended, but you can print on plain white printer paper, too.
:: also recommended is that you laminate (aff link) the pages to make them more durable and last longer. i own this Fellowes laminator here (aff link), and i use it a ton and absolutely love it!
:: it also says that you can buy playdough online (aff link) and at lots of stores. but there is an option to make homemade playdough, which is my favorite thing to make because the recipe i have is so soft and pliable and easy to make.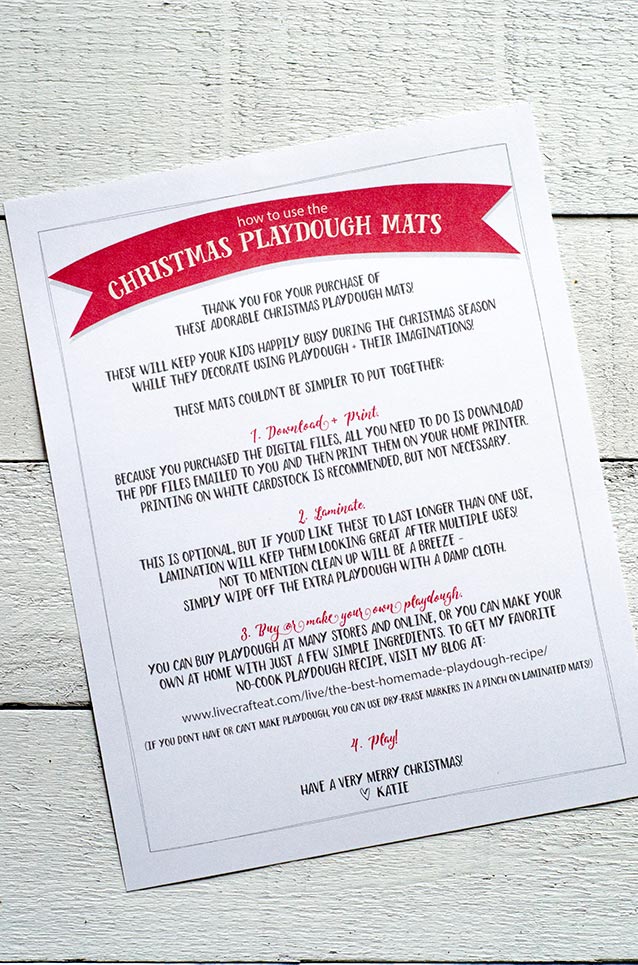 my little kids absolutely love playing with these playdough mats! my younger ones love when i make the items and then they get to put them on the mat themselves. soon they'll start to want to make them by themselves, and that's fine by me, but in the meantime i'll enjoy spending this time with them!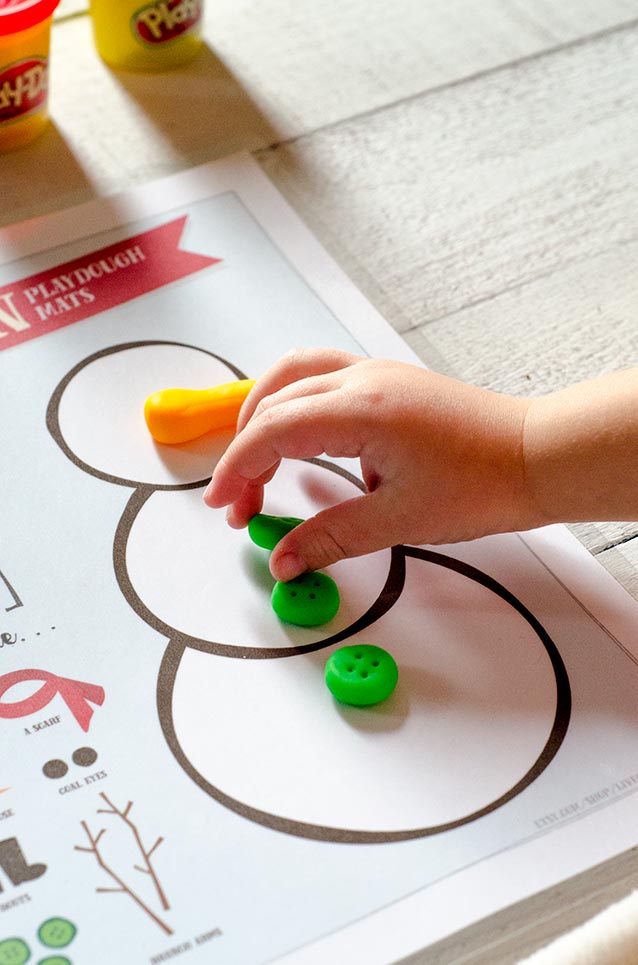 ***please remember that these are for personal use only and cannot be distributed without permission. thank you for your support!***