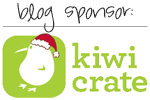 my kids check the mailbox everyday, always asking if there is anything in there for them. sadly, there's usually nothing. but one day my kids received something in the mail with their names on the address label – they were ecstatic to say the least! especially when that piece of mail came in a box instead of an envelope, and that box contained all of the fun and entertaining things in the picture below, and then some! (i couldn't fit everything onto my little white table…i don't know how they managed to fit it all into a little box!):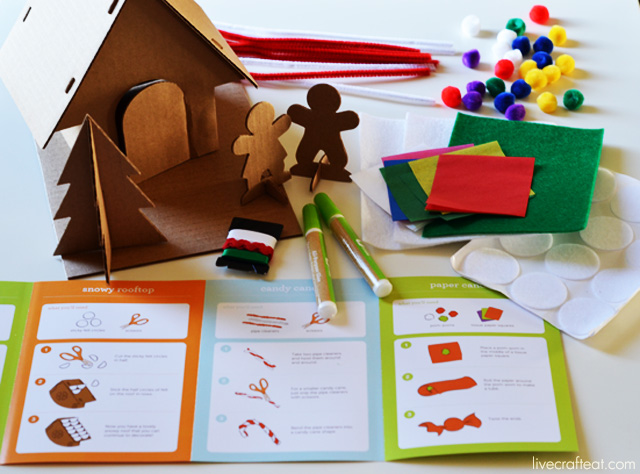 this "box" i'm talking about is actually a "crate" from kiwi crate – if you haven't been on their site before, you need to get over there…right after reading this post! they have so many different-themed crates (boxes) with creative learning and skill-developing projects for kids, it's hard to choose just one! and you don't have to – in addition to single crates they offer subscriptions (3, 6, or 12-months) so your kids can receive something in the mail every month. they're always coming up with new themes, so you'll always get something new and exciting to explore! psst…at the end of this post, you'll find a discount code, so keep reading, because i think you might like to have it 🙂
the gingerbread house and people, 3 full-sized ornaments to hang on our tree, and paper candy decorations were all part of the "crafty christmas" crate. it also included all the glue, paint, pom poms, pipe cleaners, felt shapes, tissue paper…everything you need to get it all together and decorated just right.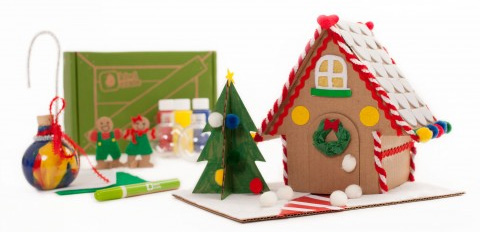 what i love about these crates is, in addition to the fact that they help my kids learn to follow directions by providing engaging and easy-to-follow instructions for each mini project, they also allow kids to work independently, creatively, and give them a sense of accomplishment once the projects are completed.
in fact, my kids' creative juices were flowing so freely after having built and decorated the gingerbread house, that they started to come up with little stories about the gingerbread people and were using them to act out the stories. they got so into it that they were bringing in other props from around the house to aid in their storytelling – more gingerbread houses and gingerbread men, the little christmas tree from their room, etc.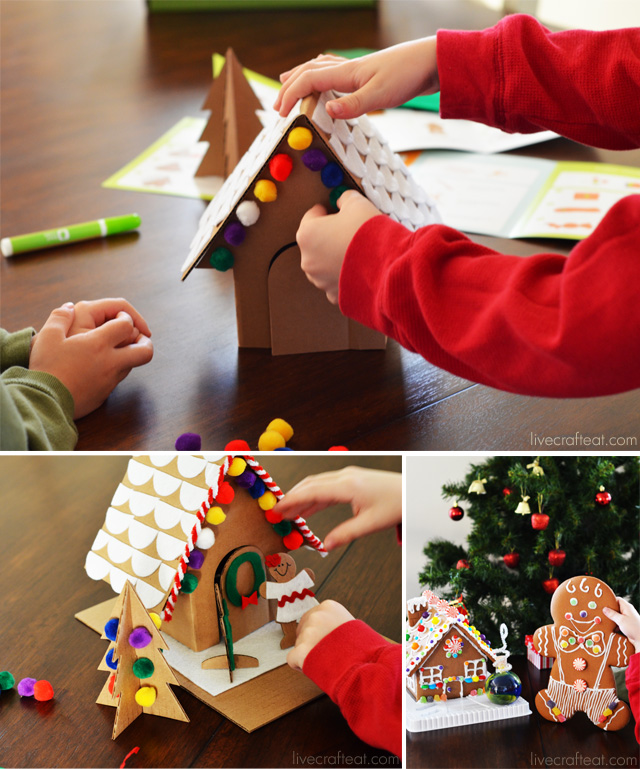 here is my favorite version of the story they came up with. it went something like this:
"Mr. & Mrs. Ginger were busy getting ready for Christmas. Santa was on his way. As they were decorating their house and tree, Mr. Ginger wondered if Santa would be able to see their tiny tree and tiny ornaments lighting their tiny gingerbread house? He was afraid Santa would miss them altogether! He found the brightest star in the sky and made the biggest wish he'd ever made: he wished that everything would somehow be big enough that Santa could see them and bring presents to their house. The next morning, the Gingers woke up, bigger than ever, with a big gingerbread house, and big, colorful ornaments to decorate their huge Christmas tree! 'It's a Christmas miracle!' he cheered."
it's such a cute story, i just had to get it documented…in their own words and pictures.
to do so, i made a printable storybook called "a christmas story" – they drew pictures of each part of their story as well as wrote the words in the space below the picture. we stapled it all together (2 holes in the spine of the booklet and a length of kitchen twine would look adorable, too!).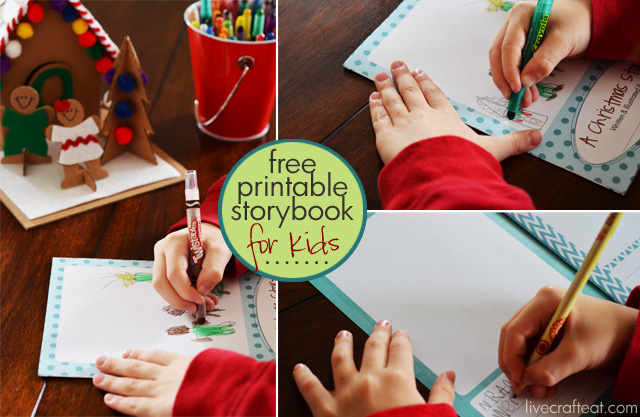 this printable would work great with any of kiwi crate's holiday-themed crates. in addition to the "crafty christmas" crate we used, i would love to see what stories my kids come up with using the "antarctic adventure" crate, and the "little christmas" crate.

these books make such a great christmas keepsake – bring them out the next year and see how much your kids have grown in their storytelling abilities and writing/drawing skills. if you would like to make a booklet to go along with your kids' "crate" adventures, click on the links below: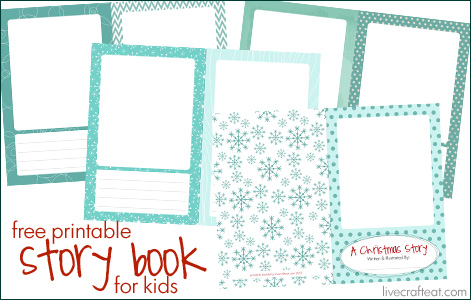 all you need to do is print them (double-sided), fold in half, and staple together! you'll be amazed at what kinds of stories your children will come up with given a little creativity and some props they made themselves!
i'm so happy to have discovered all the amazing things that my kids and i can do together through kiwi crate. and with christmas just around the corner, it would be a fabulous gift to give your child – under the tree, or every month throughout the year.
*to save 30% on the first month of a subscription to kiwi crate, click here: 30% OFF and the discount will automatically be applied at checkout.
this post is sponsored by kiwi crate. all opinions are 110% my own, as always. full disclosure – the links to Kiwi Crate are affiliate links.
Other Posts You May Like: