i know we are all gearing up for the big turkey day this week! we've spent hours looking over menu options (food blog hopping?), shopping for food and decorations, and making those little touches that will make the day memorable.
this past couple of weeks my kids and i have been busy working to make our house extra thanksgiving-y since we're the ones hosting this year. the craft/activity that has been the most fun, i think, have been the pinecone turkeys! we made them three different ways: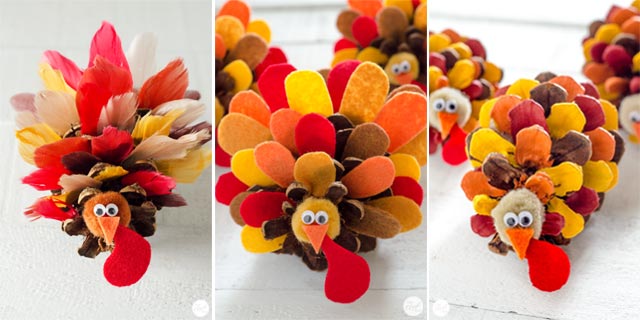 silk feathers / felt feathers / painted feathers
how cute, right?! we had originally made them just to decorate our thanksgiving table, particularly the kids table, but once they were all made i thought they looked like the perfect things to use for place card holders!
if you have or are going to make some of these pinecone turkeys and are in need of a few printable place cards, i have some that i made for our family…and now yours!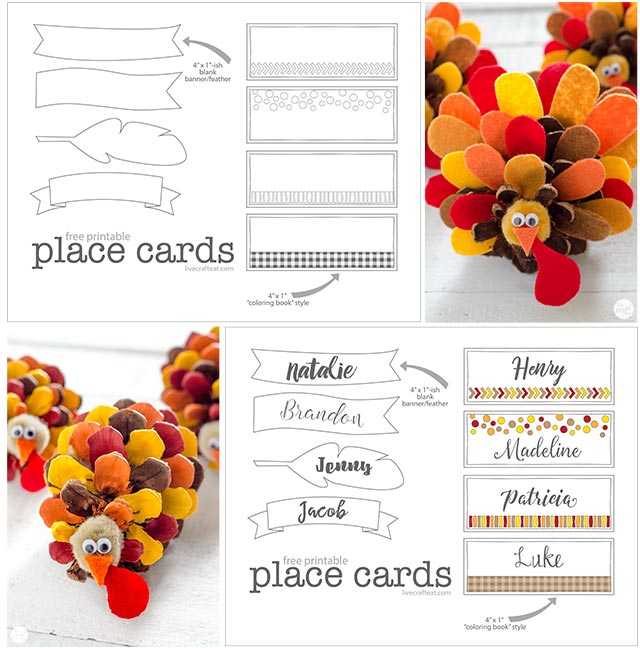 they are all black and white, so you can use them with thanksgiving, christmas…whatever holiday or occasion you want! the rectangular ones are actually made to be like coloring pages. i think it would be fun to print these out and let my kids go ahead and color them in thanksgiving colors and write in the names.
happy thanksgiving, everyone!! hope you have a great holiday with family and friends!