i love this season of giving! i get really excited to plan out what gifts will make my kids smile on christmas morning. i love when my kids' schools ask for donations for food banks or toy drives. i love that my kids think of something special they want to give their teachers. and i love that in our neighborhood we hand out little christmas gifts to each other.
in years past we've done yummy things like chocolate caramel pretzel rods, homemade turtles, white chocolate bark, and candy cane popcorn to give to our neighbors as special christmas treats and we often get homemade goodies in return. one year i had a neighbor bring by a bottle of martinelli's sparkling cider (aff link) which i thought was a perfect idea and so thoughtful as it made our christmas celebrations just a little more special! my parents always had these on the table for christmas dinners growing up and i always felt "fancy" drinking them. it never occured to me to gift them as neighbor gifts! my neighbor-gifting horizons have broadened!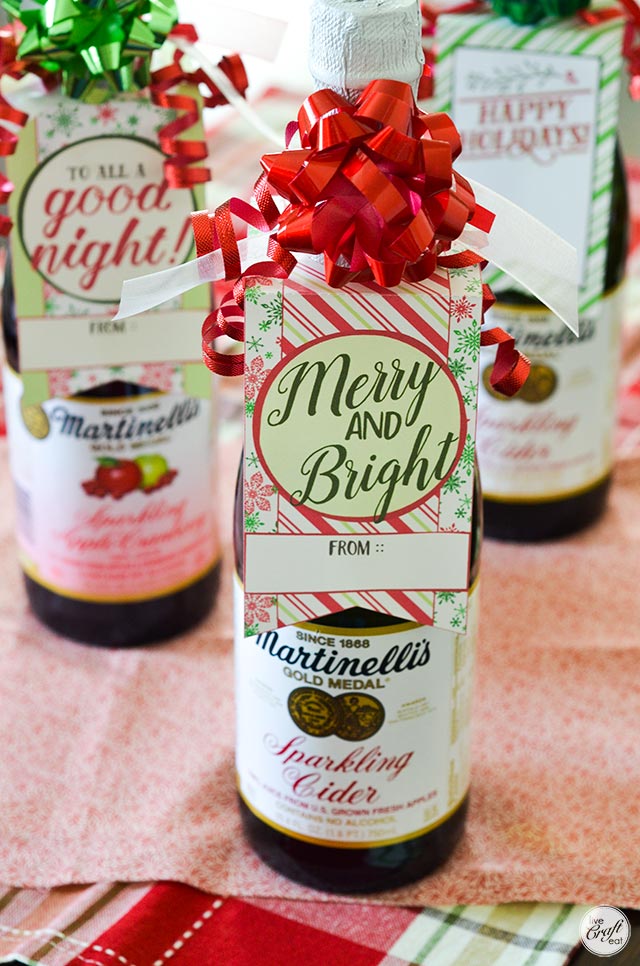 i've noticed, too, that these sparkling ciders often go on sale around christmastime and if you're looking for an easy neighbor gift or gift for a teacher, etc, without all the fuss, these can be a great option.
to make them a little more festive i made some printable christmas bottle tags to attach to each one. you don't need any tape or stickers or anything like that. just a pair of scissors and you're good to go! alternatively, you could print out these smaller, 2″ free printable christmas tags i have available on another post and just tie one of those onto the bottle.
all you need to do is…
print the design you want onto white cardstock,
cut out the rectangular tag,
fold where indicated along the dashed line,
and cut out the circle. you can do this by gently pinching the paper inside the circle, making a small cut in the fold, and then using that small cut to put the scissors in and cut around the circle. OR, you can use a 1.5″ hole punch (aff link). i guess it depends on how many you are making!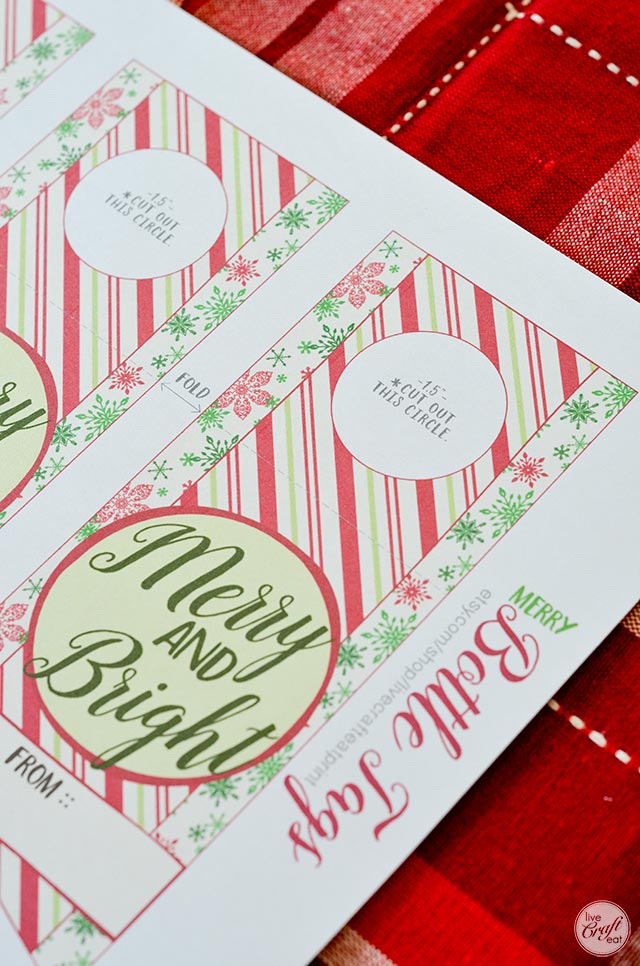 there are three different designs for you to choose from, and all three of them are free for you to download:
"to all a good night"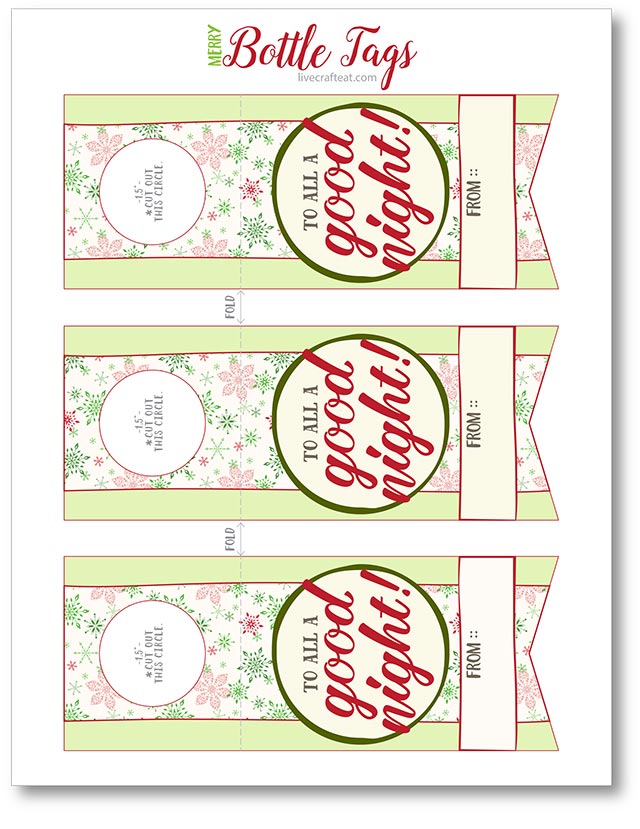 "merry and bright"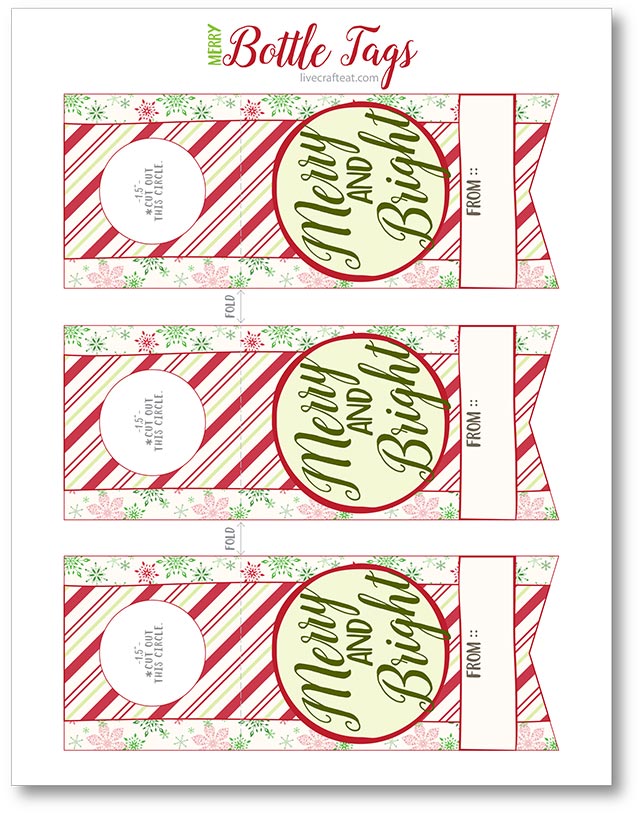 "happy holidays"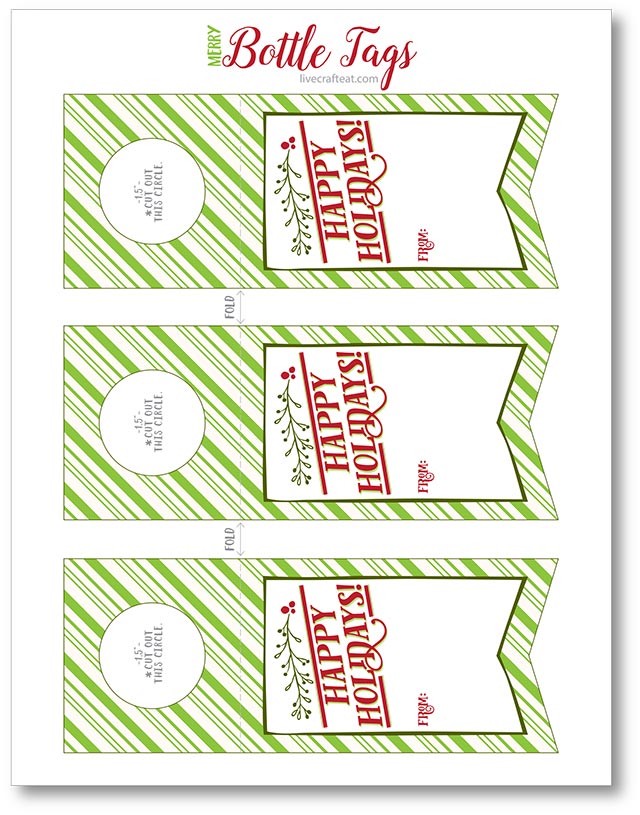 after cutting/preparing all your tags, all you need to do now is write your name in the "from" field and slide the tag over the neck of the bottle. if you want, you can add a bow or ribbon to the top. aaaaand…you're done! it really can't get much easier (or look so cute!) as that!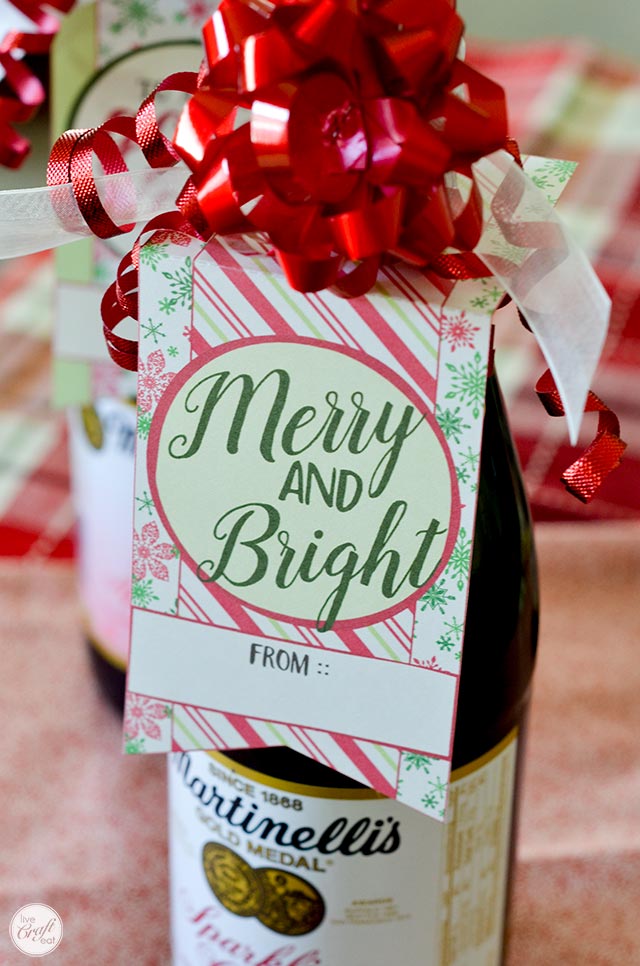 all three are included in the download.
happy gift giving everyone!!