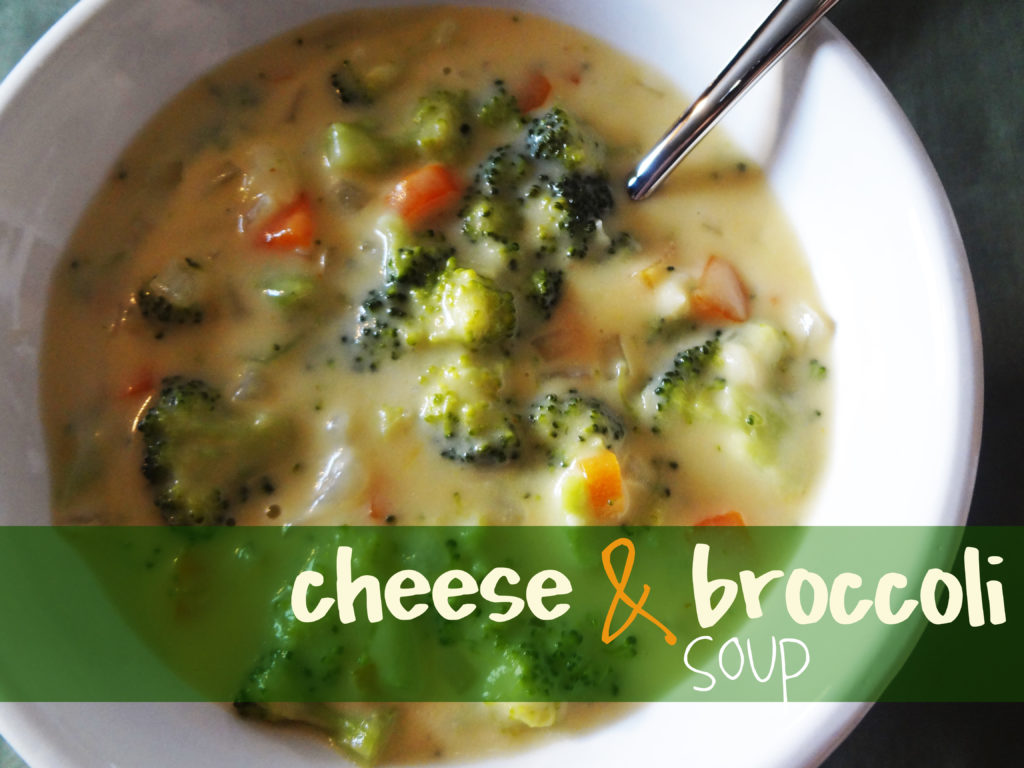 yesterday was such a beautiful day for january! the snow and ice were melting. it actually felt warm! it was looking hopeful and i even started thinking about spring cleaning. (!!!)
but then this morning i woke up to huge snowflakes flying around outside my window. and the hope of an early spring was gone and with it my plan to spend an hour or so outside bbq-ing chicken for some chicken & bacon pasta salad. sad.
but on the upside, if it is going to insist on snowing all day long without any end in sight (it has literally been snowing ALL day!) then we might as well make some warm, comforting broccoli and cheese soup!
i've made this soup for a few gatherings at church (craft days, etc.) where everyone brings a crock pot full of soup to share, and it has been the first soup gone every time! and since we're talking about crock pots, i should tell you that this soup is great to make earlier in the afternoon and then stick in the crock pot on "low" or "warm" for a couple hours until your ready to eat. having it done and waiting can really help when you're having to get kids from school around that time or  end up having a busy dinner hour trying to get people out the door for practices and whatnot.
hope you enjoy!
Print
2

10-oz cans chicken broth

2

chicken bouillon cubes

2 cups

broccoli, chopped

1/4 cup

butter

1 1/2 cup

chopped onion

1 cup

diced carrots

2 cups

milk

1/2 cup

flour

3 cups

grated cheddar cheese

1 teaspoon

dry mustard

1/8 teaspoon

cayenne pepper
---
Instructions
In a pot set to medium-high heat, combine the chicken broth, bouillon, broccoli, butter, onion, and carrots. Cook together until the vegetables are soft.
In a bowl, whisk together the milk and flour. Add to the vegetable mixture.
Add cheese, dry mustard, and cayenne pepper to the vegetable mixture. Cook until cheese has melted. Serve with rolls or in a bread bowl.
Other Posts You May Like: