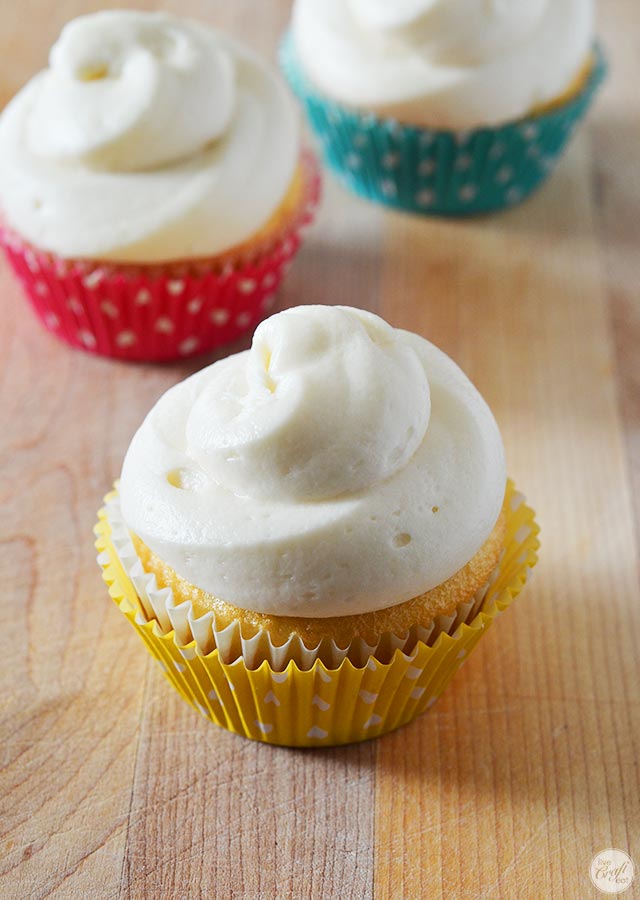 my husband and kids looove cake. and who can blame them? cakes and cupcakes are easy and popular and such a great treat for birthdays or just for a fun weekend dessert. i'm not a huge cake fan myself, (unless it involves death by chocolate bundt cake or german chocolate cake – because those are a.maz.ing cakes all on their own) and if offered any plain ol' cake i generally tend to eat all of the frosting off the top and leave the cake itself. but for the standard sheet cakes my husband likes, he will use the frosting that you can buy in a can/little tub and i hardly ever have any around when he gets a hankering for a chocolate cake. i actually tend to have these 4 simple ingredients on hand more often than not and that may or may not be my way of ensuring that if we're going to eat cake, i get my favorite icing too! so sorry to my husband who never gets his can of icing anymore. but he's not complaining – this vanilla buttercream frosting is infinitely better!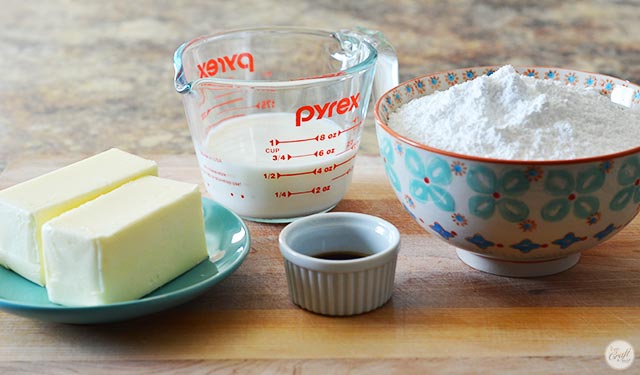 the simple 4 ingredients you need (and i'm sure you usually have these in your pantry/fridge too) are: butter, milk, vanilla, and powdered sugar. or is it confectioners sugar? is there even a difference?
regardless, it is super easy to put together. start by making sure the butter is really, really soft.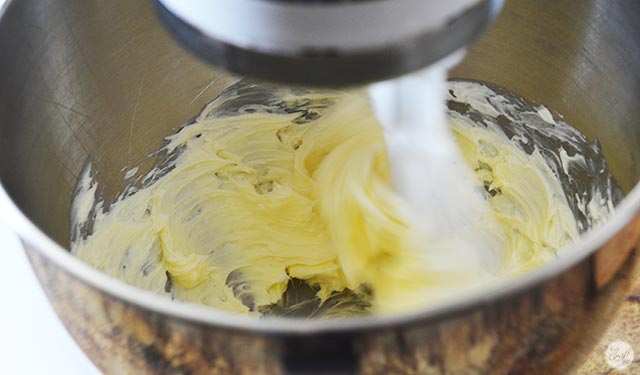 place it in a mixer and whip it just for a few seconds to get it all ready to receive the rest of the ingredients.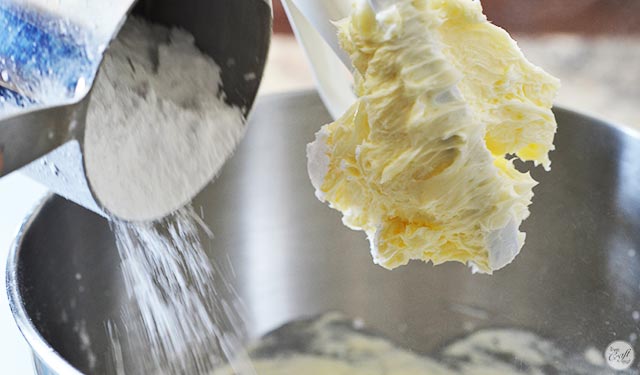 start by adding half of the powdered sugar.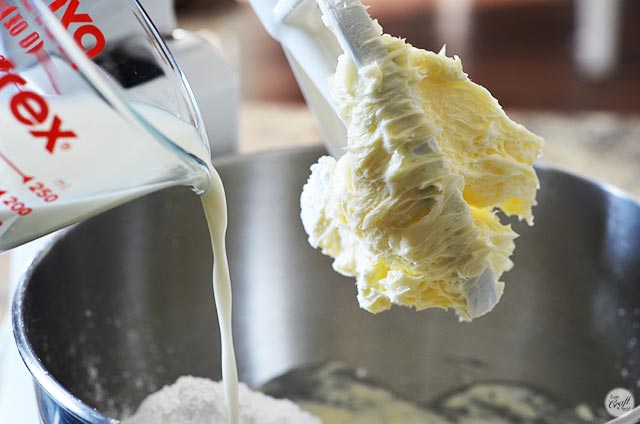 and then add the milk.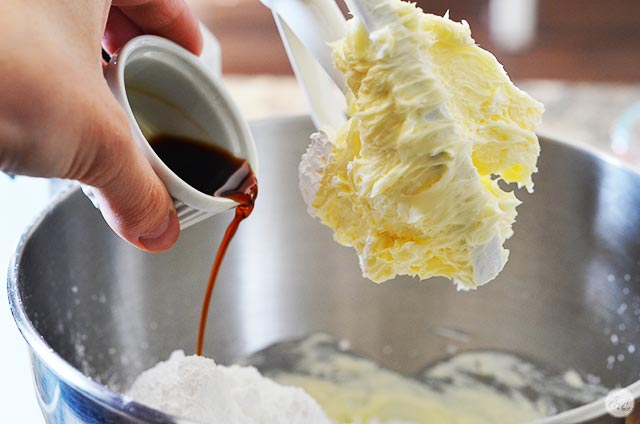 and the vanilla.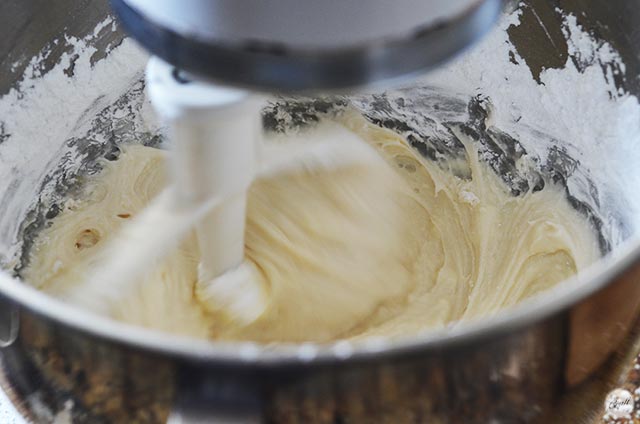 start slow, because they powdered sugar will go everywhere! once it gets incorporated, turn up the speed and mix thoroughly.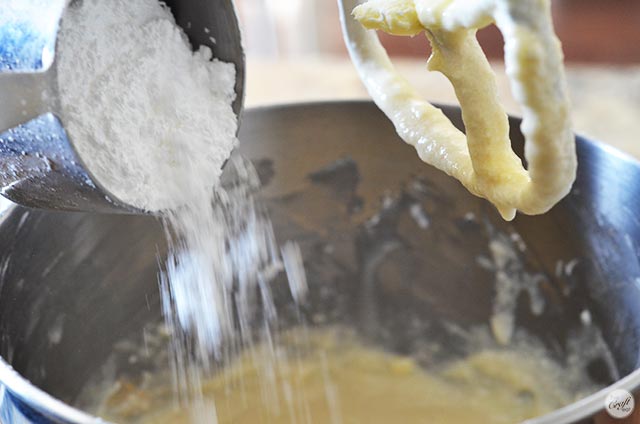 then add more powdered sugar starting by the cup-full and eventually by 1/2 cups, mixing after each addition until you get the consistency you want.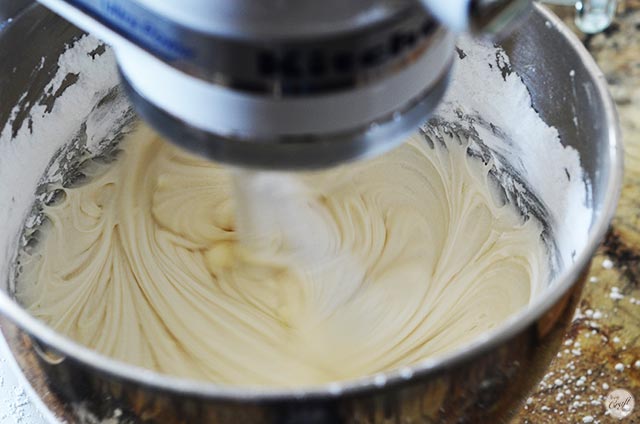 and don't forget to scrape the sides of the bowl so you get all the powdered sugar incorporated.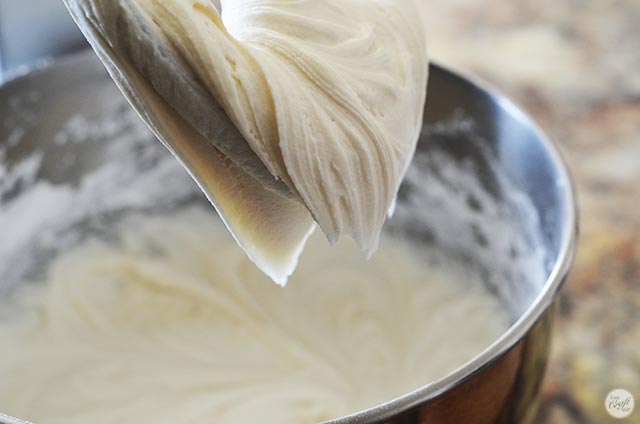 you want the icing to be a decently stiff consistency so that will hold its shape when piping or icing your cupcakes or cake.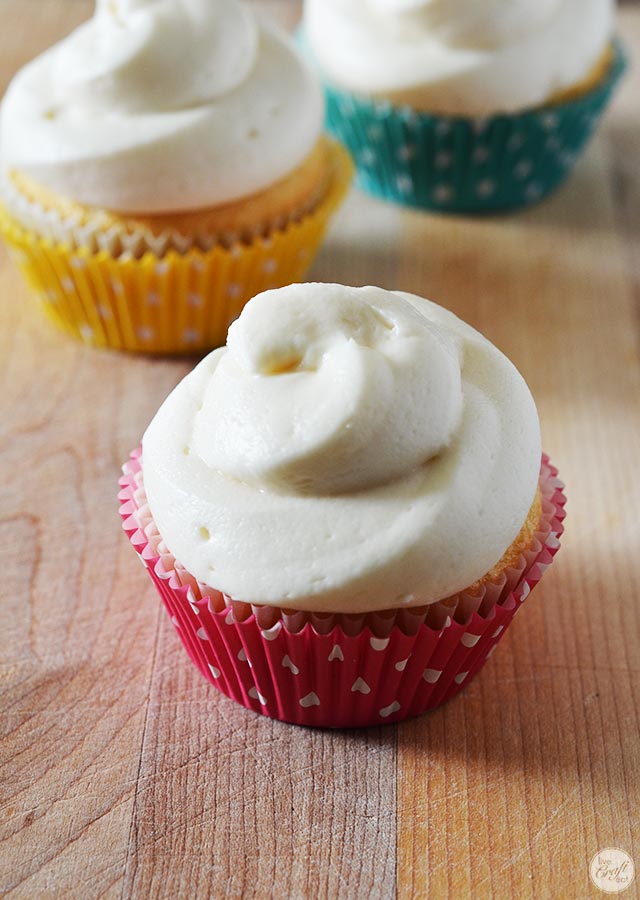 and there you have it! all ready to go. it only took 5 minutes – so simple and fast! and once you taste it you'll realize just how delicious it is too. and even if you do like to eat cake, you just might find yourself licking off the icing first, too!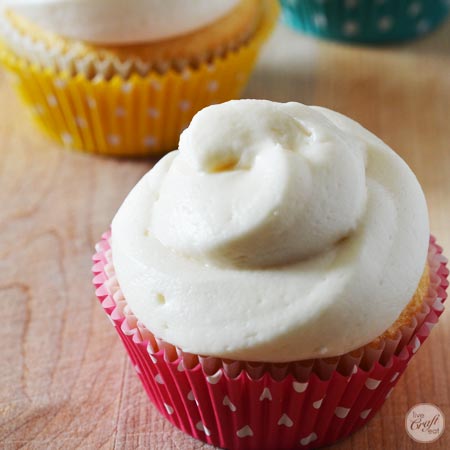 here is the easy recipe for the best vanilla buttercream icing ever:
Print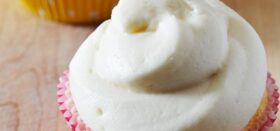 buttercream frosting
---
Author:

Total Time:

5 mins

Yield:

24

cupcakes

1

x
1 cup

(

2

sticks) butter, softened

8 cups

(approx.

2

lbs) powdered sugar

1/2 cup

milk

2 teaspoons

vanilla
---
Instructions
place softened butter in mixer and beat to ensure it is very smooth and soft. add 4 cups of powdered sugar along with the milk and vanilla. beat together until smooth and creamy. add the remaining sugar 1/2 to 1 cup at a time until it is of a good spreading/piping consistency. (you may not need to use the full amount of powdered sugar.) mix well.
spread or pipe onto your favorite cake or cupcakes! enjoy!
if you'd like to make it colorful, add a few drops of food coloring, or a small amount of food coloring paste towards the end of the process.
this recipe makes enough icing for approx. 24 cupcakes or a double-layer cake – depending on how much or how little you like to put on your cakes!
Prep Time:

5 mins

Category:

dessert
Other Posts You May Like: