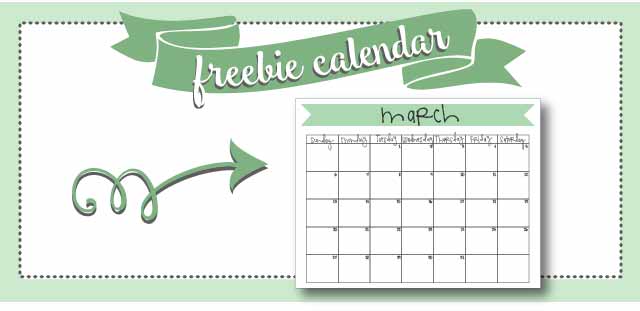 woot! i'm so excited for march! spring is finally making it's appearance, my kids will set traps around the house to try and catch a leprechaun, and easter falls in march this year. so much fun going on!
i'm way ahead of the game this year (yay!) – all the easter treats are purchased and hidden from sight, and i've got our family's easter egg hunt game all printed out and ready to go (get the free printable easter eggs here). and i can't wait for leftover ham recipes like pulled pork sandwiches and hash brown and ham breakfast casserole.
with so much going on, i've got this free printable calendar on my fridge with all our family's to-dos. it's going to be a busy month, but i'm so ready for it!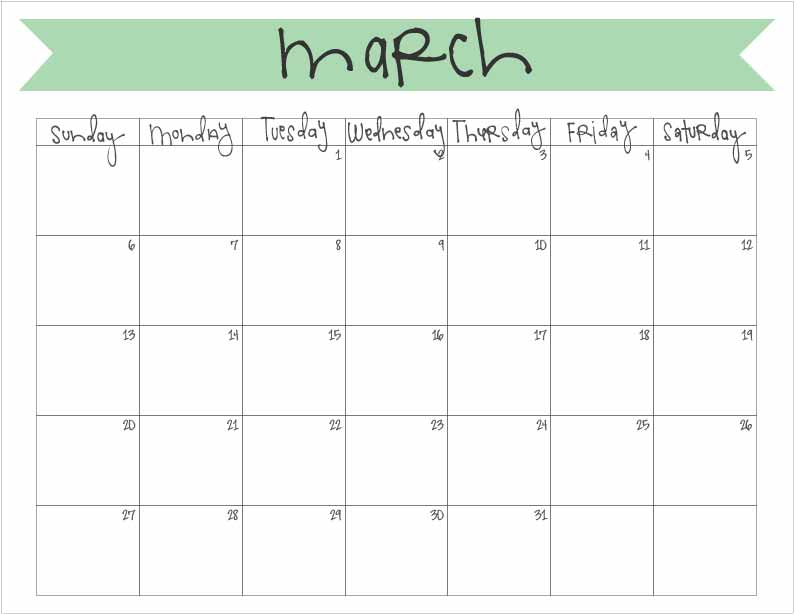 if you want to be organized this month too, click here to print your free march calendar!
. . . . . . . . . . . . . . . . . . . . . . . . . . . . .
if you like these calendars, i have a few other printable items in my etsy shop you're going to love!
whether it's the entire 2016 banner calendar set featured here in this post…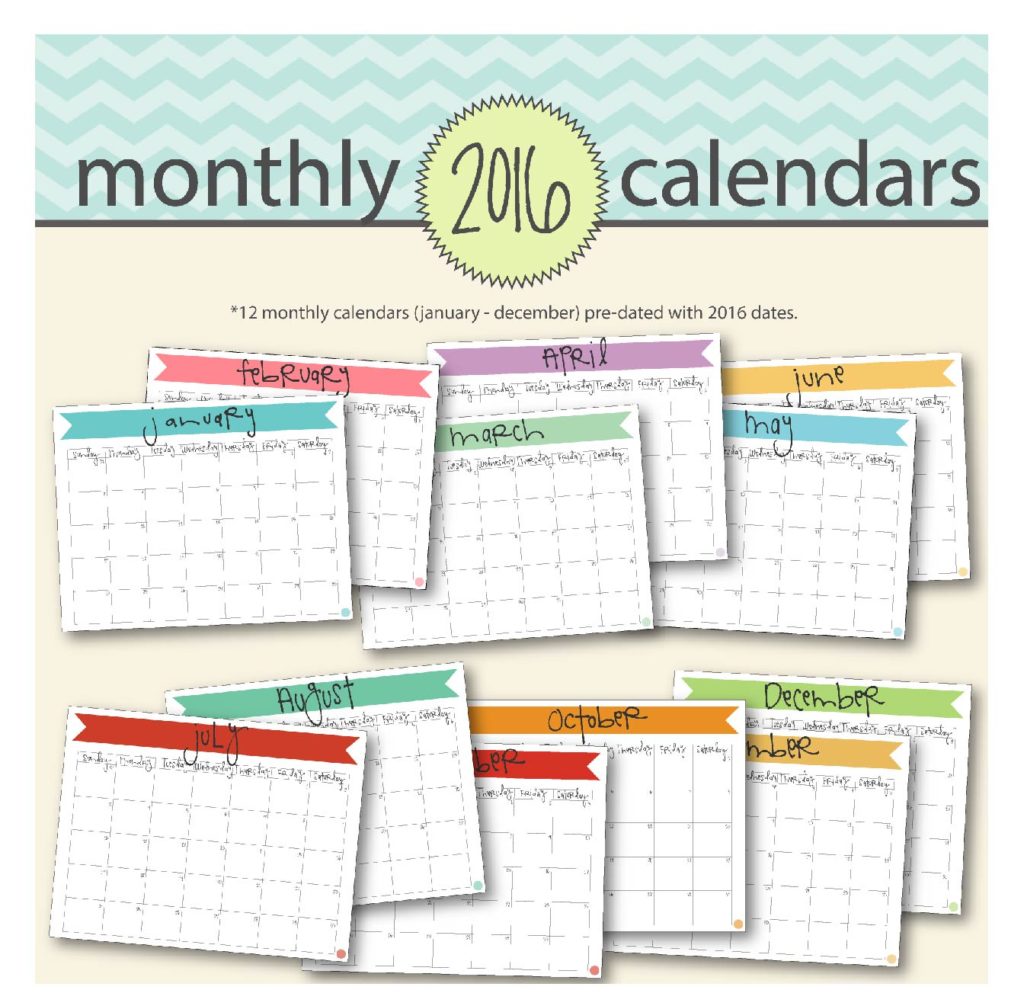 or a similar A5 version for your planner…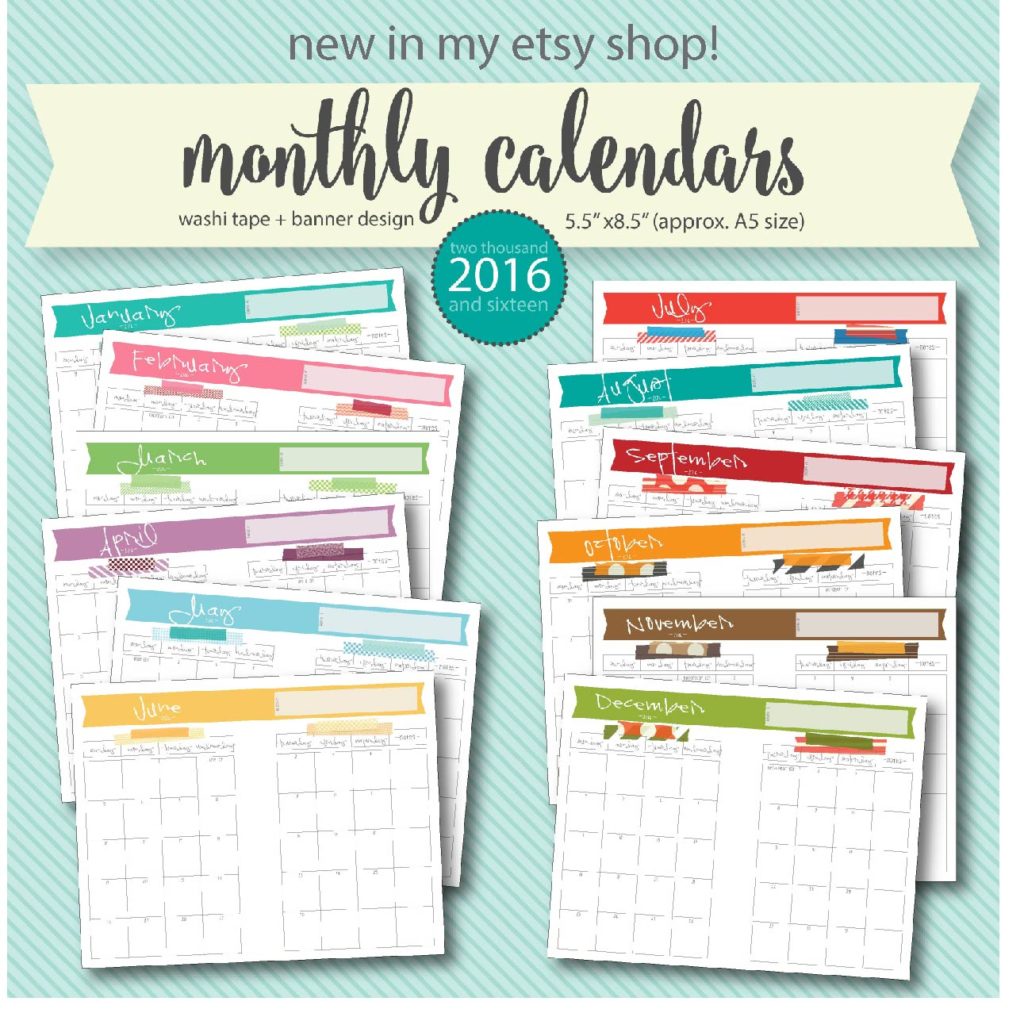 or even an entire 8.5″x11″ or A5 size planner bundle…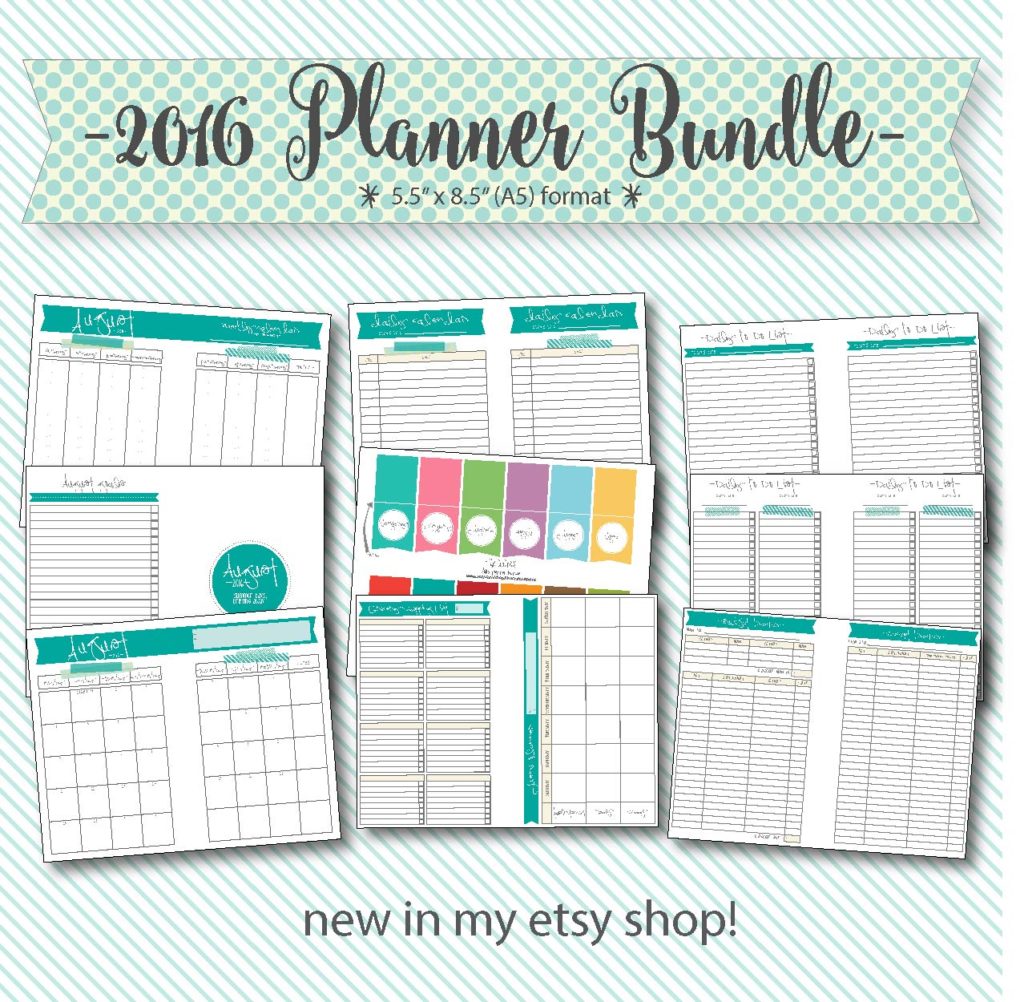 or helping your kids keep their school lunches planned out…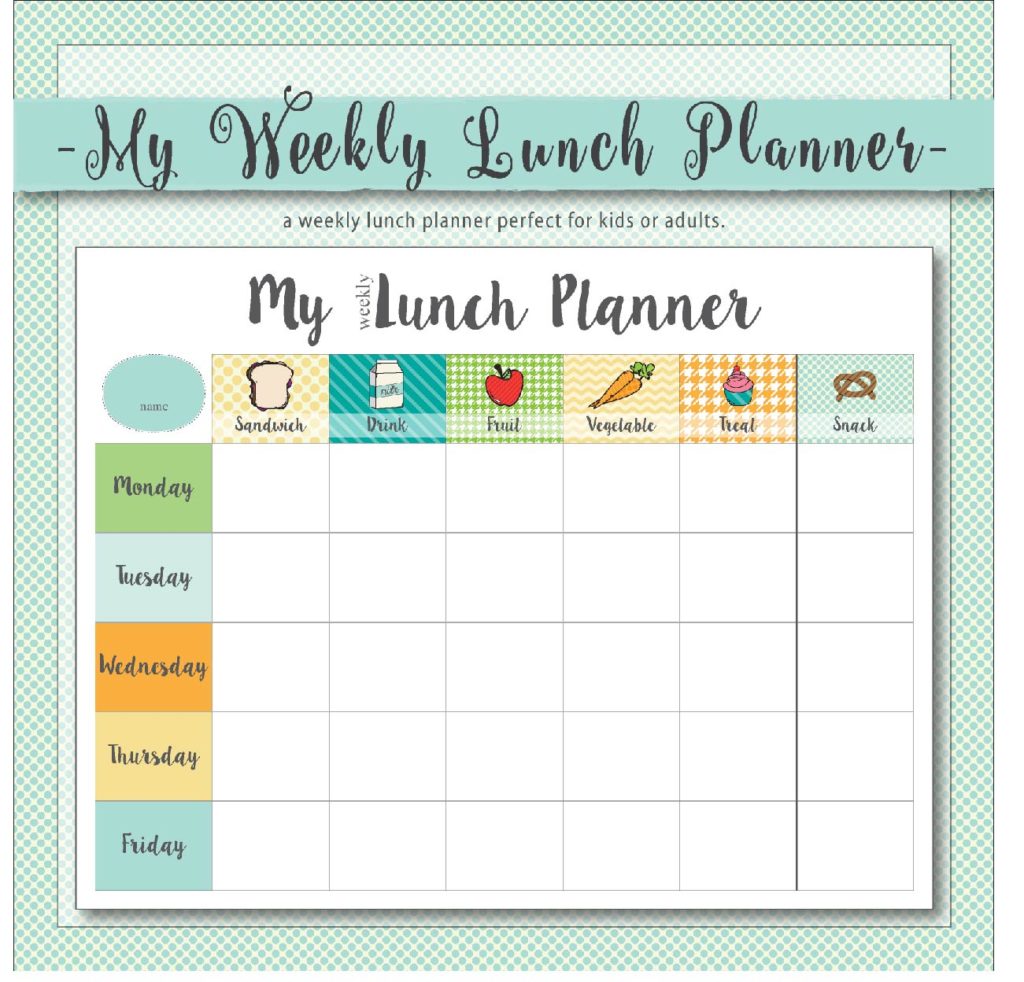 you're sure to find at least one way to make this the year you get it all organized!
happy 2016!