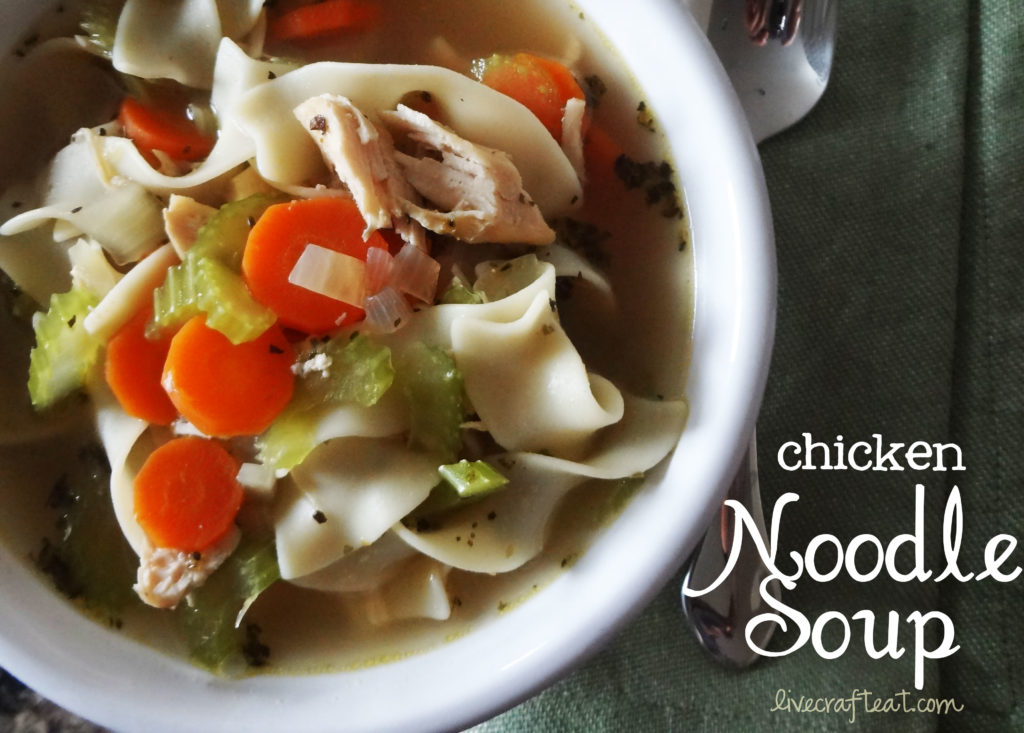 my kids and i have been sick for the past week. finally, springtime has sprung – the snow is gone, the sun is out – and we've all been stuck indoors with kleenex in tow instead of enjoying the beautiful weather.
though, i would have to say that the one up side of having a cold is that you get to eat chicken noodle soup. you just have to. and the best kind of chicken noodle soup to have is the kind your mom made for you. my mom made this for me a couple years ago after getting the recipe from my sister, who got it from i-don't-know-who. but i'm a mom, and my mom and sister are both moms, so i figure it's just something that all moms should know how to make. it really does help you feel better – and that's what moms do too.
so, to make this easy & delicious chicken noodle soup is really quite simple. just gather the following ingredients: butter, onion, celery, carrot, chicken broth, cooked chicken (you could bake it, use rotisserie, or even leftover chicken would work), egg noodles, basil, oregano, and of course salt & pepper.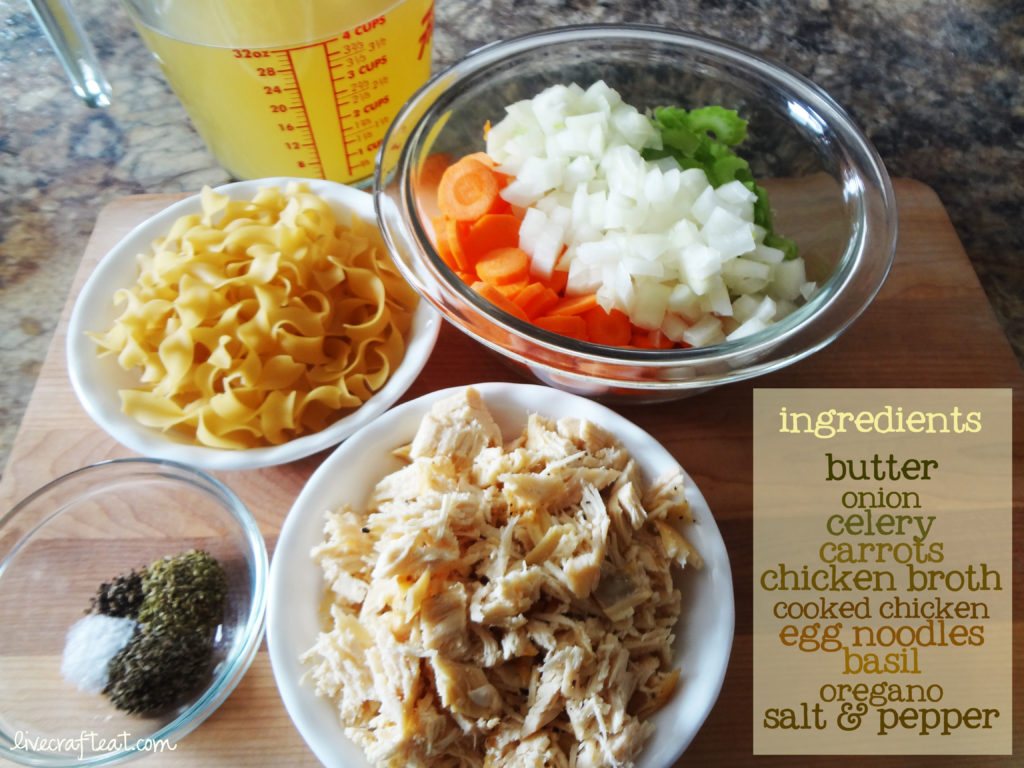 now, all you need to do is sautee the onions, celery, and carrots in the butter. add in everything else. bring to a boil; reduce heat & simmer until noodles are cooked, about 10 minutes. super easy, but it's a classic. i love this chicken noodle soup.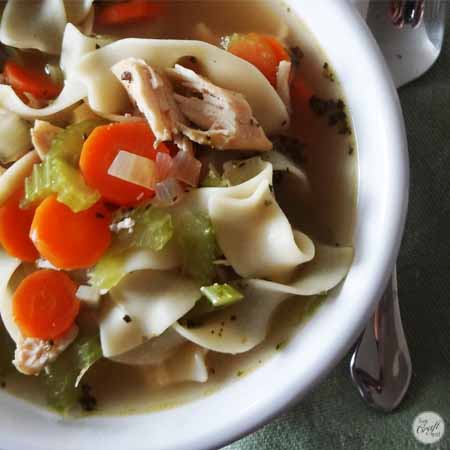 Ingredients
1 Tablespoon butter
½ cup chopped onion
½ cup chopped celery
1 cup sliced carrot
48 oz (6 cups) chicken broth
½ lb chopped, cooked chicken
1½ - 2 cups egg noodles
½ teaspoon basil
½ teaspoon oregano
salt & pepper
Instructions
Sautee onion, celery, and carrots in butter until soft. Add in the remaining ingredients. Bring all to a boil; reduce heat & simmer until noodles are cooked, approx 10 minutes. Enjoy!