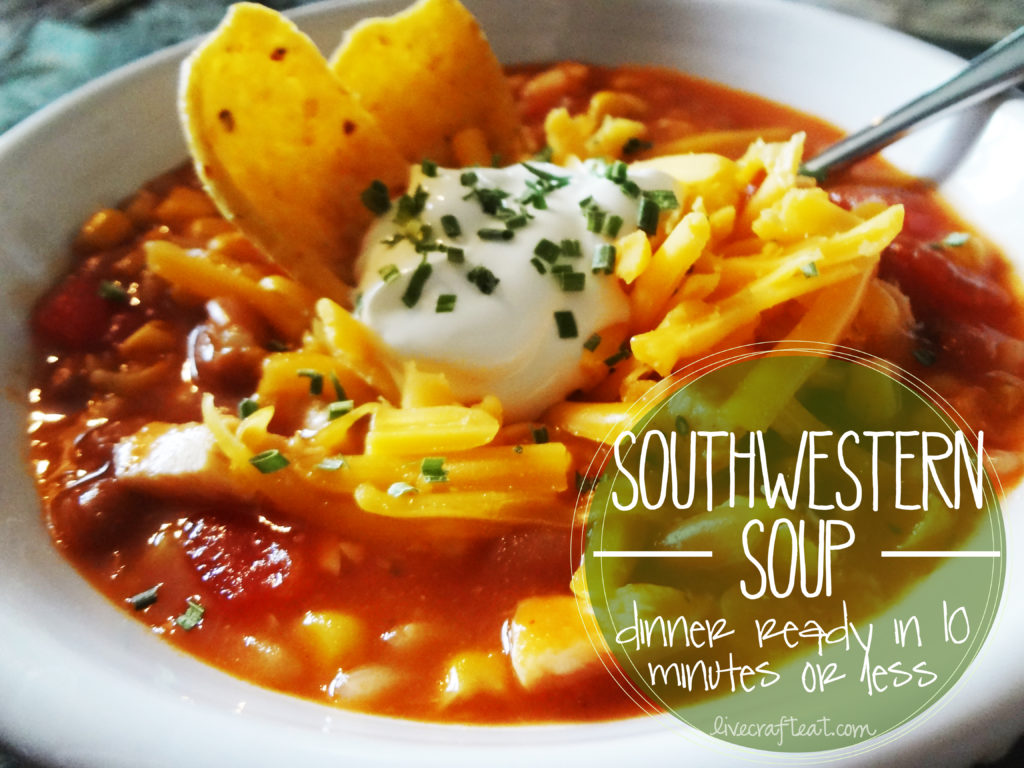 the other day my sweet sister sent out an email to all the girls in my family telling us about this soup recipe she'd made. i knew as soon as i read it that we HAD to try it! and here are the reasons why:
1. it's so easy. and fast. it involves opening 7 cans and heating it up! can't get much easier and faster than that.
2. because it uses all canned ingredients, it's something that you can always have on hand. it's also a fabulous food storage recipe – i'm adding this recipe to my list and will be stocking up on these ingredients!
3. i'd never heard of ranch beans before…and needed to find out what they were! (by the way, they're fab – gives the soup a great flavor and a bit of kick!)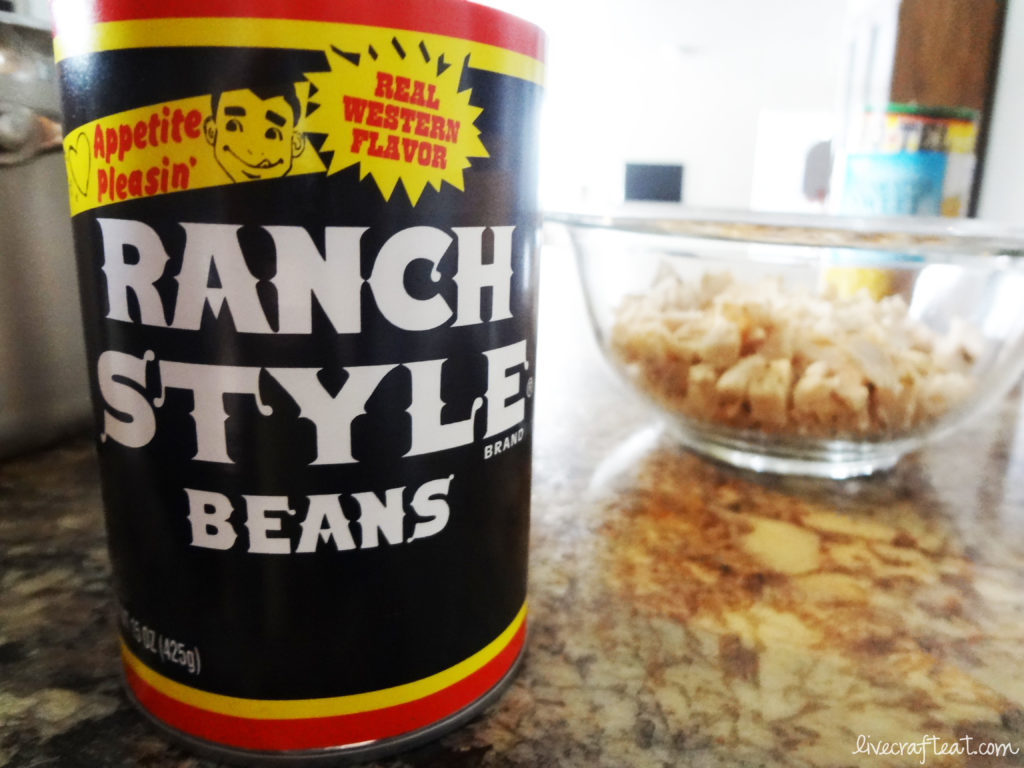 ready to see how YOU can have dinner ready in less than 10 minutes?
gather these canned ingredients + 1 cup water + 1 chicken bouillon cube.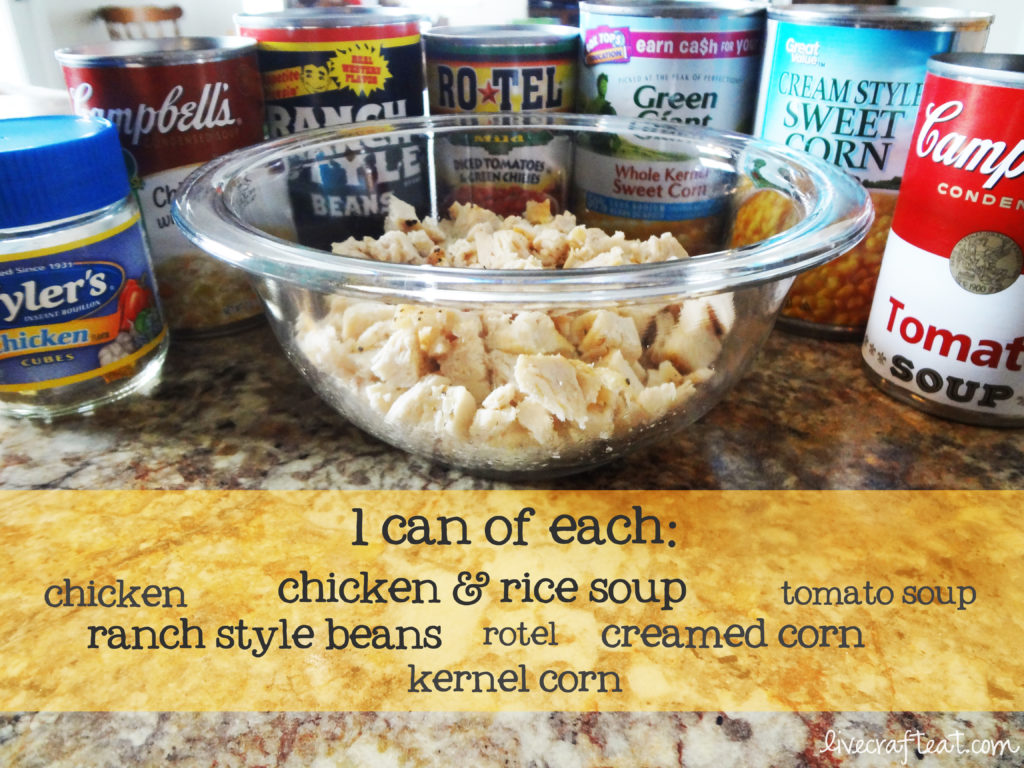 empty all the cans into a pot, add the water and chicken bouillon and heat through. it takes 3 minutes to put together and just a few more to heat. and don't worry about adding any spices – it's got plenty of heat!
while you're waiting, grate some cheese, get out the sour cream, and open a bag of fritos.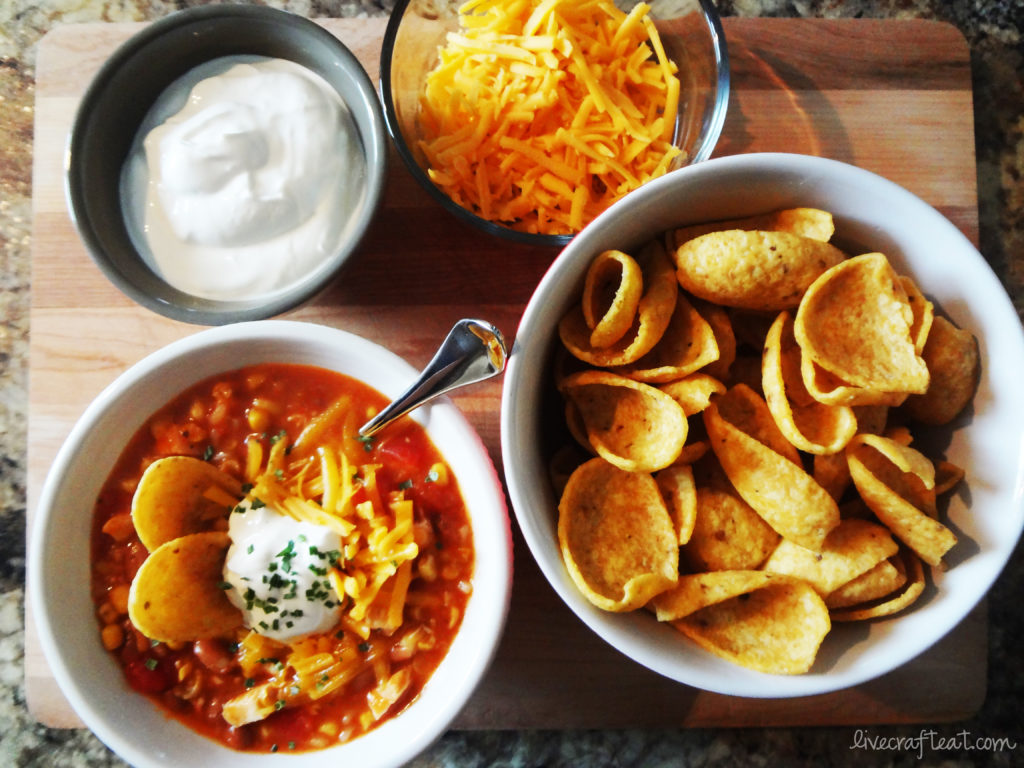 dinner's served! there. wasn't that easy?!