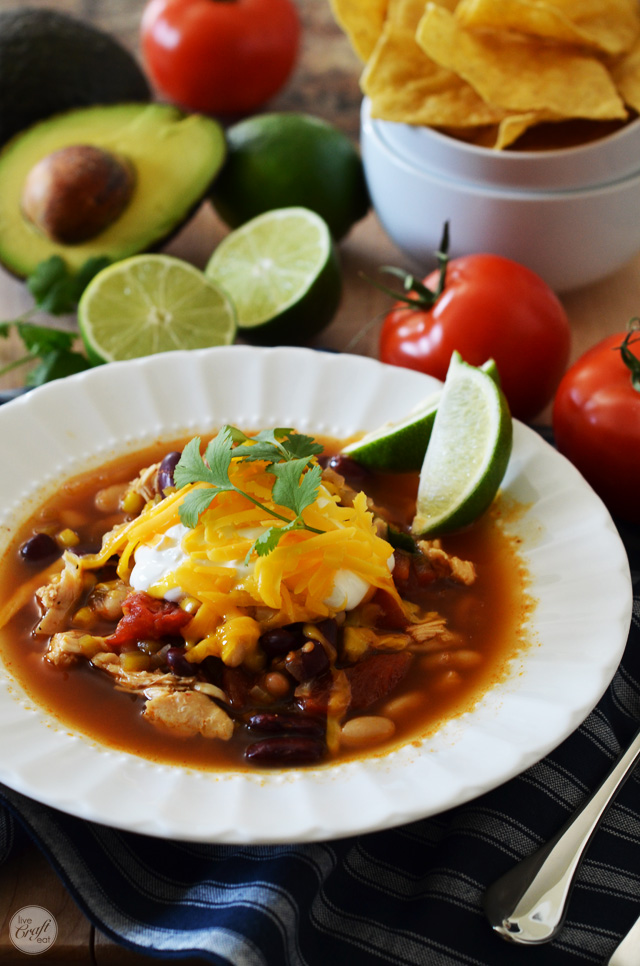 there are a few holidays that i don't really "get into" – st. patrick's day is one of them, cinco de mayo is another. but my kids are starting to become more aware of all these holidays and want to do something to celebrate them all. so today, in honor of cinco de mayo, we had chicken tortilla soup…it was the least i could do! and as an added bonus, it was delicious. we may need to start a cinco de mayo tradition!
all you need to make your own tortilla soup is: onion, garlic, chicken breasts (baked or bbq'ed), canned chilies, stewed tomatoes, kidney beans (not pictured), great northern beans, corn, beef broth, chicken broth, cilantro (not pictured), salt, pepper, chili powder, cumin, worcestershire sauce. (a couple things didn't make it into the picture…i was a little forgetful today.)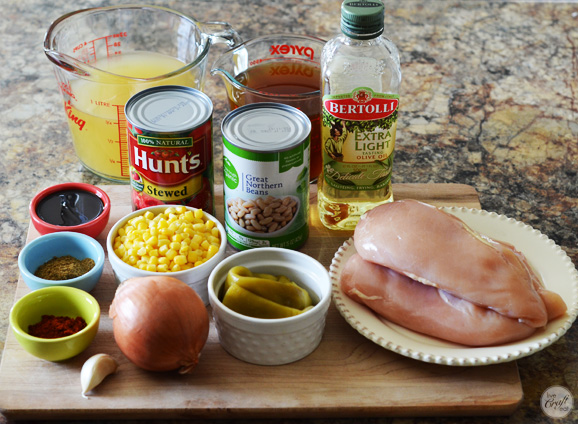 after sauteing the onion and garlic in some oil, and shredding the chicken, all that was left to do was throw everything else in the pot! cinco de mayo is pretty easy compared to some other holidays….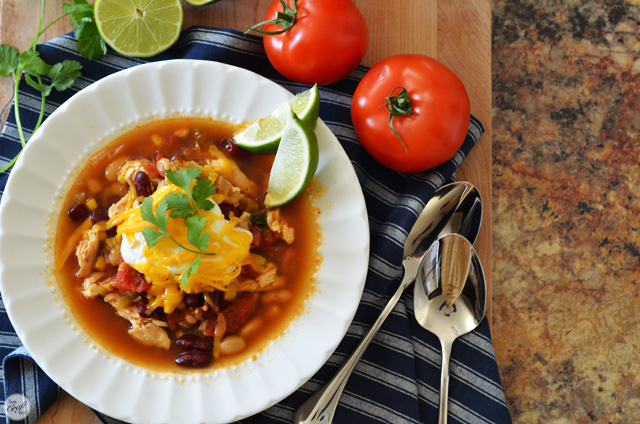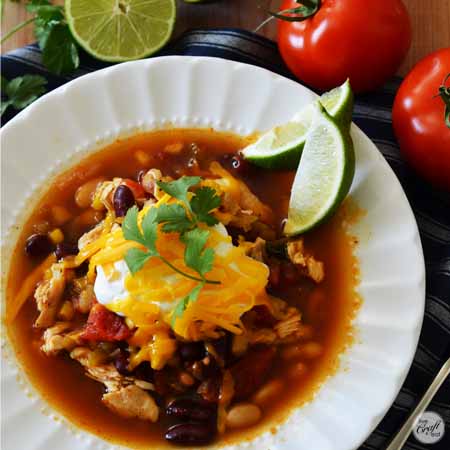 to make your own chicken tortilla soup any day of the year, follow the easy recipe below! i loved that it was a hearty soup with lots of flavor. it had enough heat for me, but was mild enough that my kids enjoyed it, too!
Print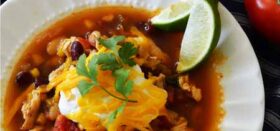 chicken tortilla soup
---
1

large onion, chopped

1

clove garlic, minced

1 tablespoon

oil

3

chicken breasts, baked or barbecued, and shredded

1

small can chilies, chopped

1

(14.5 oz) can stewed tomatoes

1

(15.5 oz) can red kidney beans

1

(15.5 oz) can great northern beans

1 cup

frozen corn

3 cups

beef broth (or

3 cups

water + 3 beef bouillon cubes)

3 cups

chicken broth (or

2 cups

water + 3 chicken bouillon cubes)
fresh cilantro

1/2 teaspoon

salt

1/4 teaspoon

pepper

2 teaspoons

chili powder

3 teaspoons

ground cumin

4 tablespoons

worcestershire sauce
---
Instructions
sautee onion and garlic in oil until softened, about 3-5 minutes. add remaining ingredients. simmer for 1/2 an hour. just before serving, add 2 cut avocados. serve soup with sour cream, cheddar cheese, tortilla chips, and lime wedges. enjoy!
Other Posts You May Like: