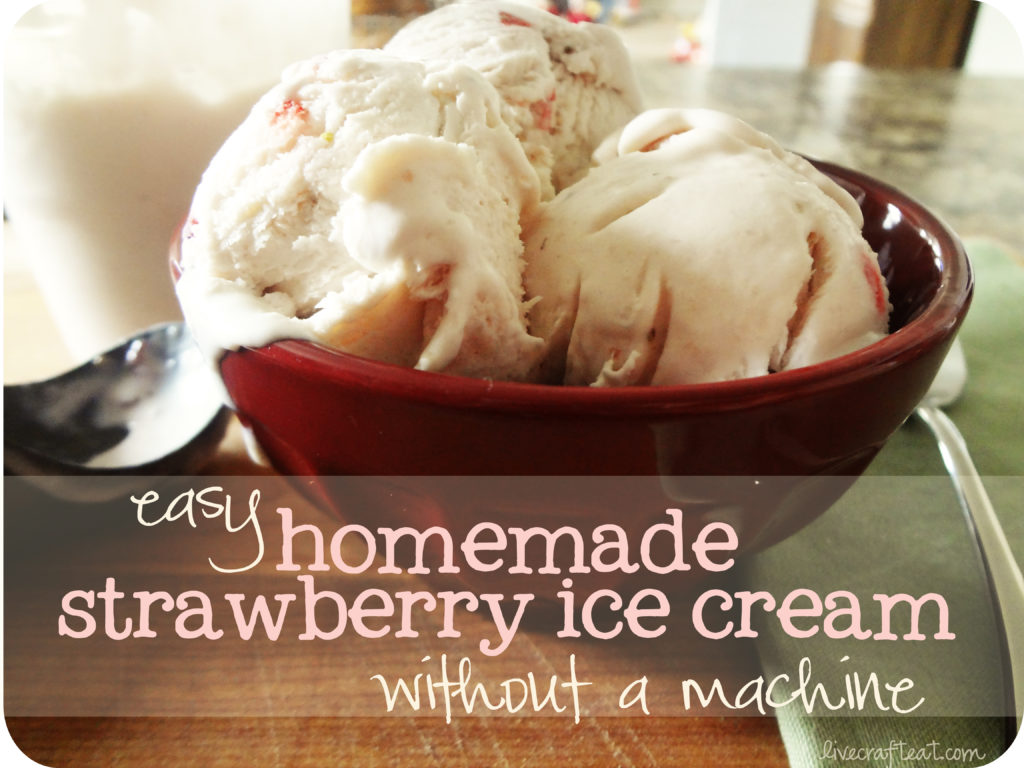 is it just me, or has this winter seemed really long? i'm aching to get back into gardening, buying fruits & vegetables in season (so they taste better and don't cost as much), and generally eating as much fresh food as i can!
so when i went shopping the other week and found a great deal on strawberries that actually looked and smelled pretty good, i suddenly had a hankering for some good old-fashioned strawberry ice cream. the only problem: i've never made it before. so i took the base of the nutella ice cream recipe and substituted the nutella with a strawberry puree and added a few chopped strawberries. the result? awesome! it didn't have that cotton candy pink look that the store-bought strawberry ice cream sometimes has, but it has a subtle & fresh flavor that i love and it has definitely filled the "fresh fruit" void…in such a sweet way!
here's how to make it.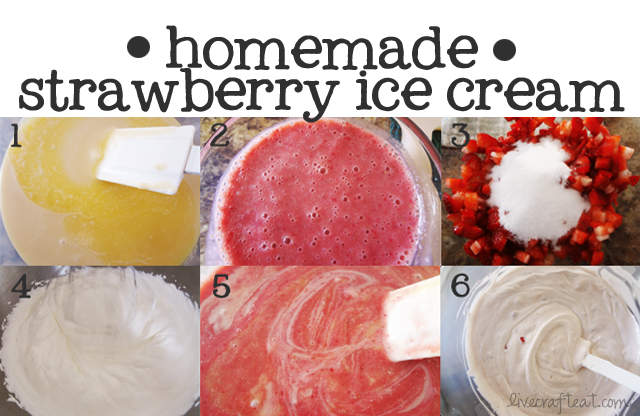 1. in a large bowl, add 3 tablespoons melted butter & 1 can of sweetened condensed milk. set aside.
2. in blender, puree 1 cup hulled strawberries, 1/4 – 1/2 cup sugar, a splash of vanilla and 2 tablespoons strawberry jam (the jam is optional). if you need a little more liquid, add a splash or two of milk or cream.
3. at this point, if you want chunks of strawberry in your ice cream, cut up 5-10 strawberries and finely chop. add sugar to taste, just to sweeten them up a little bit. mine were a little out of season so needed that bit of extra sweetness, but if yours are naturally sweet already you may not need very much sugar at all.
4. now for the cream in this ice cream. measure 2 cups of heavy whipping cream and beat on high until you get stiff peaks. this is what's going to really lighten up the color of the ice cream. you'll get a very subtle pink look, which is totally fine by me! it just won't look like the strawberry ice cream you find in the store.
5 & 6. now put it all together: combine the butter and milk mixture with the strawberry puree. stir in the strawberry chunks (if using). fold in the whipped cream. place it in a freezer container and freeze for at least 6 hours.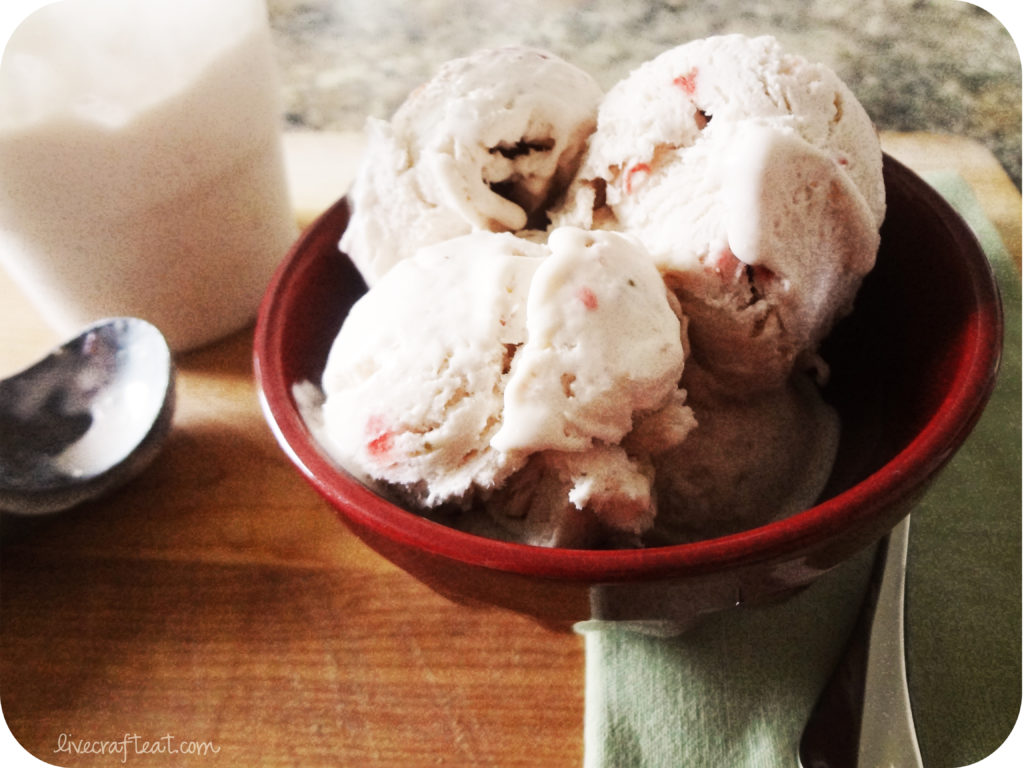 even without a machine you can now enjoy your homemade fresh strawberry ice cream!
Other Posts You May Like: