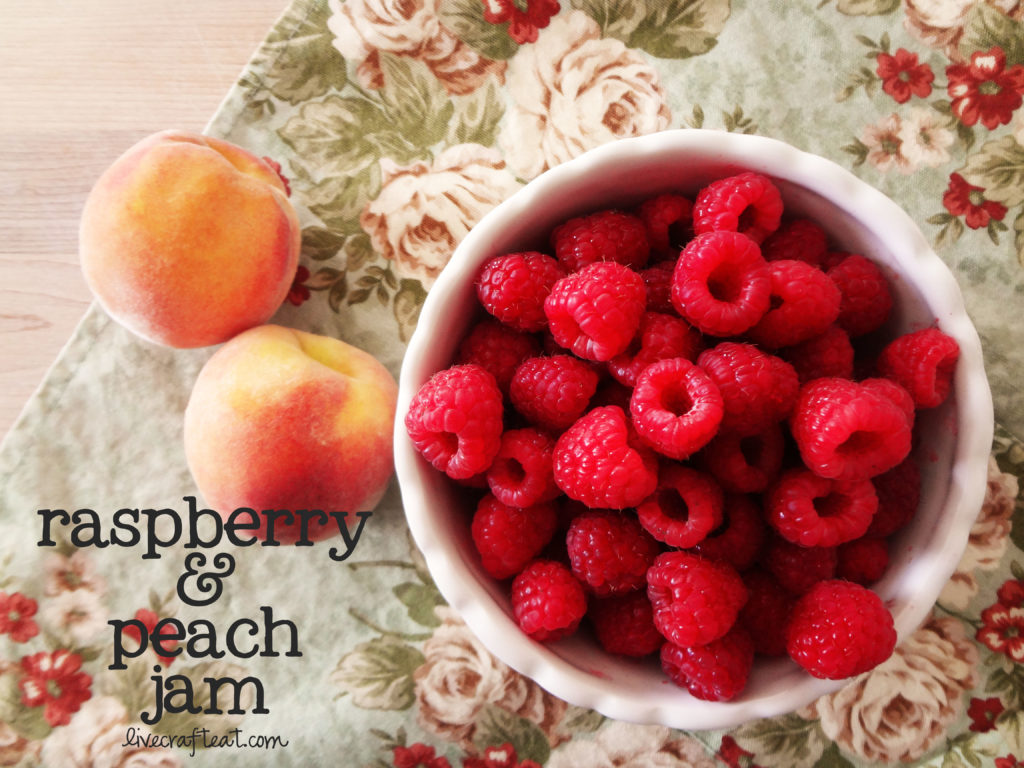 this week a girl in my neighborhood organized a peach delivery – 20lb boxes of fresh peaches from a local orchard. to say that 20lbs gives you a lot of peaches is an understatement – that box is something of a bottomless pit! so while we've been eating them fresh, making peach jam, and canning them too, my sister suggested i try making raspberry-peach freezer jam. really, how can you go wrong? raspberries are my favorite…my grandfather used to have a ton of raspberry bushes in his backyard and i loved going over there to pick them straight off the bush and put them right into my mouth. and my favorite back-to-school memory is canning peaches with my mom the day before school started. every year. so this recipe is making me feel a little nostalgic.
as for the recipe? we'll it's literally right out of the box. the sure-jell pectin box insert has several combinations for making both freezer jam & cooked jam, and this is one of the options. i never really looked at the insert closely before, but i'm glad i'm now making the raspberry-peach variety – i think it will become a yearly tradition!
if you don't have the box on hand and want to know what you need, you can also get the recipe online here: raspberry peach freezer jam
1 recipe yielded 4 pint jars + a little bit extra for me devour with a spoon because it's just that good.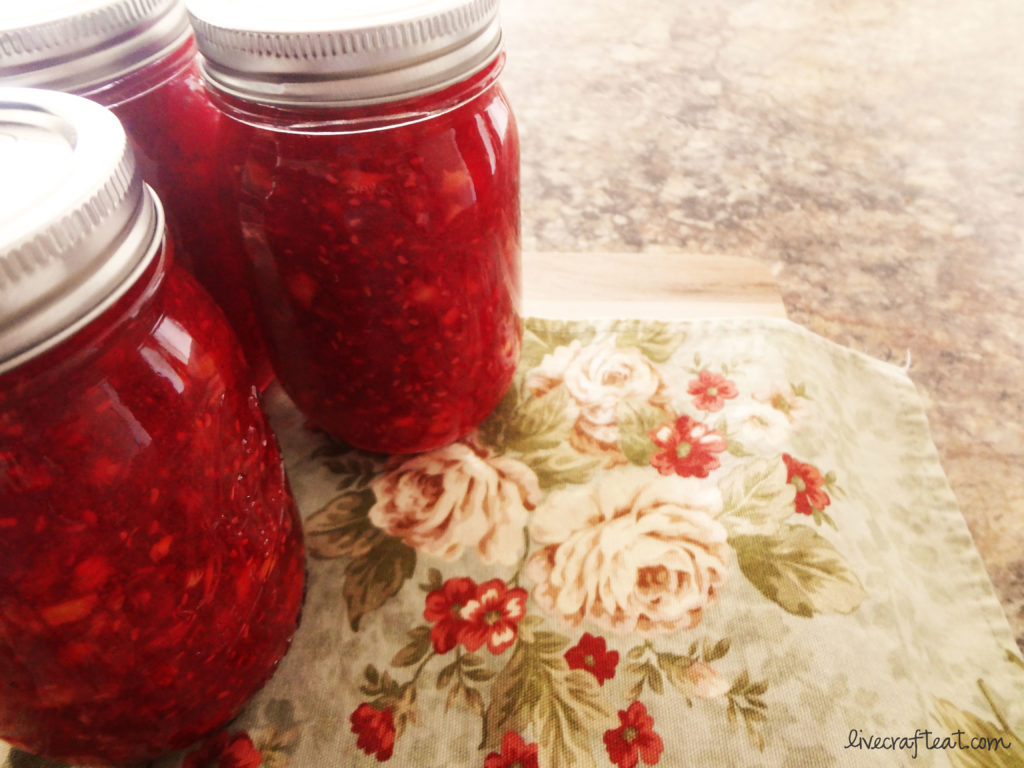 and look just how vibrant it is!! it truly is as beautiful as it is yummy! with it's bright red color from the raspberries and little specks of peach, it is a definite winner!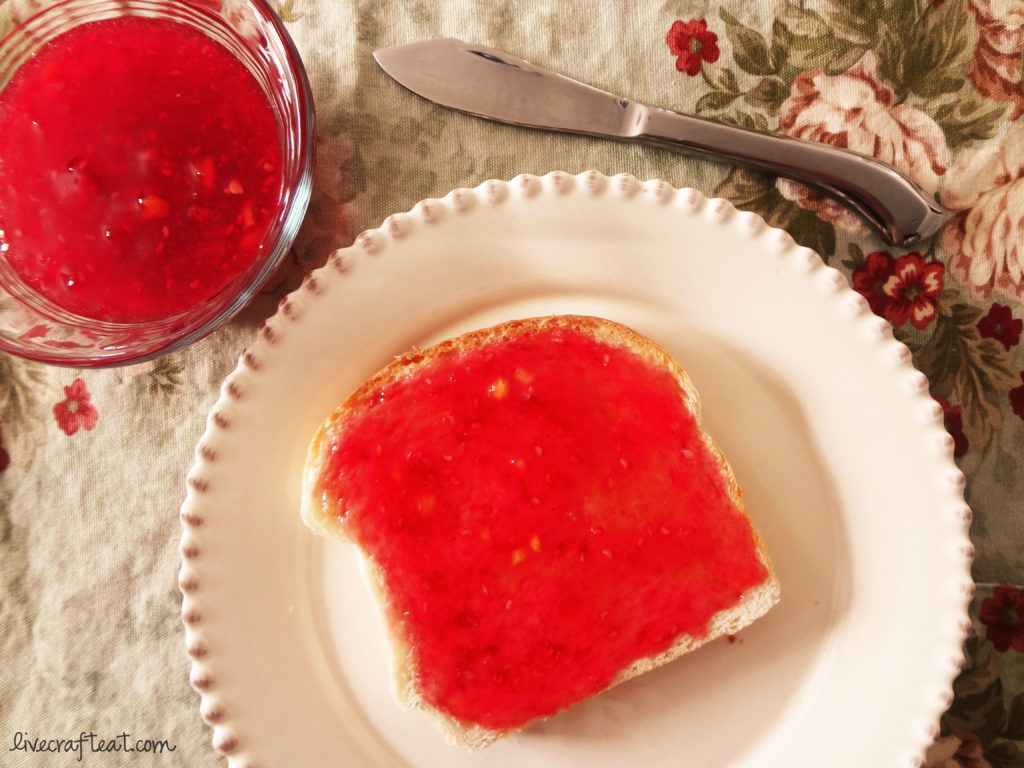 if you've got any extra peaches around your house, this recipe come highly recommended by me! i'm so looking forward to eating breakfast tomorrow morning! enjoy!