at the end of a long day (and with young kids at home, that happens quite often!), i usually put my feet up and  indulge in a little something sweet for myself – no noise, no messes to clean up – just me and my sweet retreat. these are a few of my favorite easy dessert recipes that we make often around here.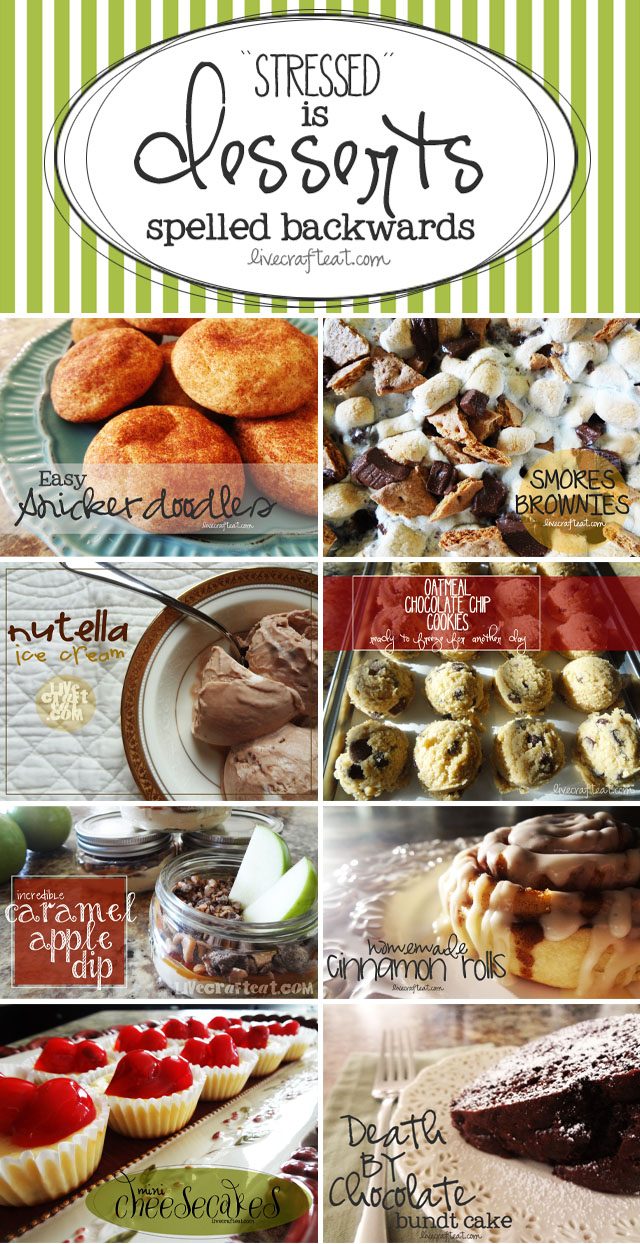 easy snickerdoodles – a super fast & simple dough rolled in cinnamon sugar…a winner in our house!
s'mores brownies – bring the outside in with these fabulous s'mores brownies! they're easy to make and bake any time of the year.
homemade nutella ice cream – no ice cream machine? no problem! this easy homemade nutella ice cream uses only 4 ingredients and does not require an ice cream maker.
freezer-ready oatmeal chocolate chip cookies – this big batch oatmeal chocolate chip cookie dough is great for freezing! bake a dozen, & freeze the rest for another day(s).
caramel apple dip – there are no words for this cream cheese caramel apple dip. it is gone in seconds. amen.
homemade cinnamon rolls – having freshly-baked cinnamon rolls at home may not be as hard as you think!
mini cheesecakes – an extended-family (& friends!) favorite. it is requested at each and every gathering.
death by chocolate bundt cake – moist and fudgy…and fancy! just don't tell anyone it only takes a couple minutes to put it together. it'll be our secret.
Other Posts You May Like: