have you ever had a problem that you didn't really know was a problem until you saw the solution?
well, that totally happened to me this past week. i carry around a bunch of little round magnets to church every week to tac my music time visuals on the blackboard. they are either getting stuck to everything or are scattered about the bottom of my bag. but that's just how it goes with magnets, right?
then i saw our primary presidency using magnets during sharing time and they were so tidy, all bundled up in…an m&m mini's container! it's pure genius. and made me feel a little silly for not thinking of that earlier!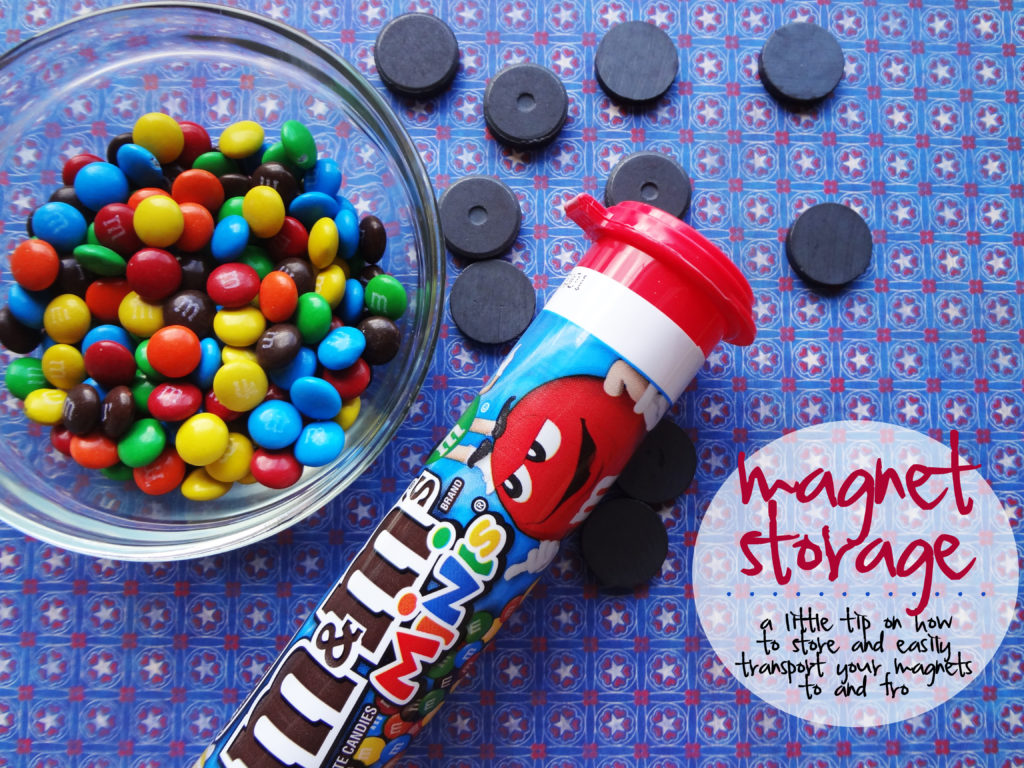 so the next day i headed out to the store to buy the m&ms. i was buying them just for the container, but the m&m's themselves were definitely an added bonus. my kids enjoyed sharing them with me and stacking all the magnets in the container.
i must say, i feel so much more organized now, just by taking care of that one little thing!
just a fun (and tasty!) little tip for the day.