this year is just humming right along! i am looking forward to march as a new month with a fresh slate. it's a time to start new goals for myself and this free monthly calendar is perfect for writing in all those goals, all my to dos, and everything in between.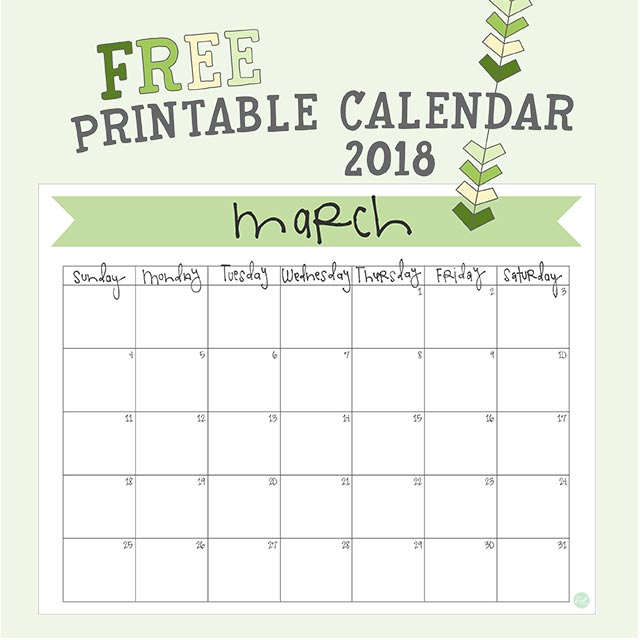 though, as a side note, i will mention that i will not be using my monthly calendars for meal planning anymore – i just spent the last little while making a few weekly meal planners (available for free right here on my blog!) and i intend to use them in addition to these monthly calendar downloads. right now there are 11 different layouts and i plan to keep adding to that number as time goes on. each one has 6 different colors to choose from and most of them have sunday and monday starts available where the layout allows (i prefer monday starts myself, but i know there are others who prefer the sunday start, so we offer both!). before each shopping trip, i like to sit down and look at what i have in my fridge/pantry/freezer to see what i could use to make meals, and then i turn to the weekly ads from my grocery stores to see what i could use that's on sale that week, and then i plan out all the meals for the entire next week. no food wasted, and no unplanned money spent! i think you'll find that these are a great addition to the monthly calendars you find here every month. between the two of them you will feel incredibly organized and so on top of things! and the best part, of course, is that they are all totally free to download!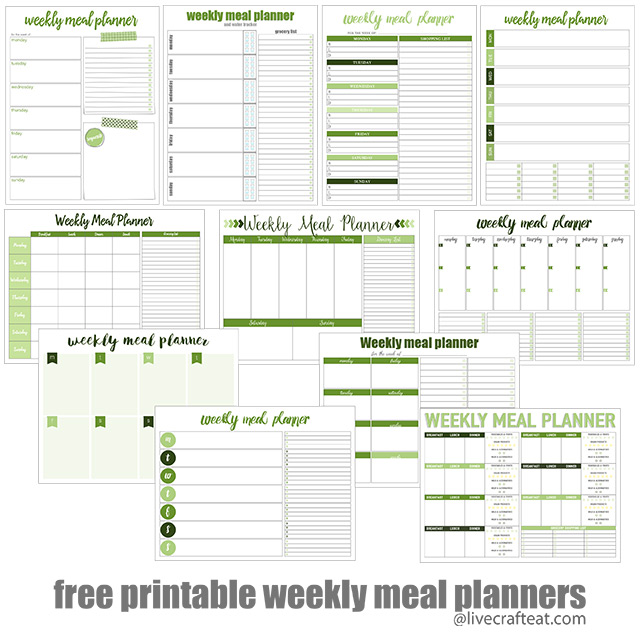 > if you want to check out the weekly meal planners, hop on over to my free printable weekly meal planners page to take a look and download one (or all!) of them! <
and now moving on to the monthly calendar that you can use to organize everything else for the entire month…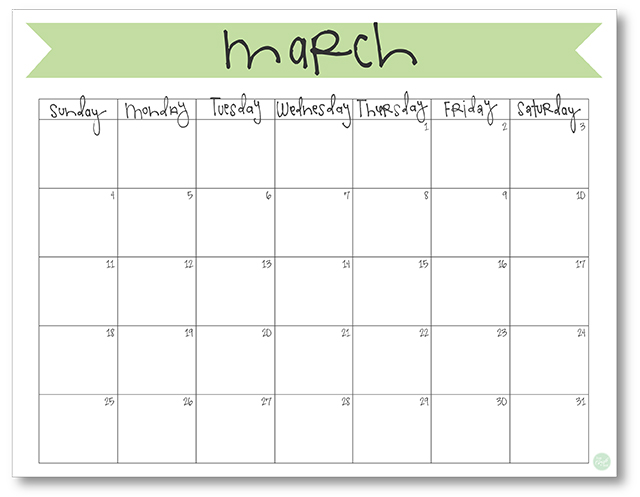 i just love the color green, so march is naturally one of my favorite months, even if just for that reason! it's also when i cross my fingers that the snow will finally start to melt and i can begin thinking about spring again!
whether you use it at home, at work, or at school, it's sure to brighten up your day and keep you organized, too!
happy march!!
. . . . . . . . . . . . . . . . . . . . . . . . . . . . . .
if you're interested in these calendars, you might want to check out my etsy shop, livecrafteatprint, to see what else i've got for you!
here are just a couple of items i offer: