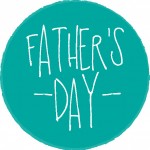 i used to love making little gifts for my dad for father's day when i was a kid. where i grew up, school wasn't out for the summer until the end of june so we got to make all sorts of fun things at school, like pinch pots (which my dad still has…and uses!), paper cards with hearts all over them, and hand-drawn pictures of "my dad."
now i have kids of my own who are already out of school for the summer and it's up to me to help them come up with something to give their dad for father's day. since they're both practicing their scissor-cutting skills, i thought i'd put together an easy tie-themed craft for them to make. ties are easy to cut because of all the straight lines, and they clearly represent dad – we don't even need to add a tag to know who they're for!
the three things they put together with their ties are:
1. tied-up treat – his favorite chocolate in a cellophane bag, topped, of course, with a tie.
2. tie surprise bag – a regular paper gift bag decorated to look like a shirt and tie.
3. t is for tie written letter envelope – an envelope embellished with a tie, but holding the sweetest thing of all: a hand-written letter for dad.
keep reading to get your free printable tie (and shirt collar, for the bag!) template.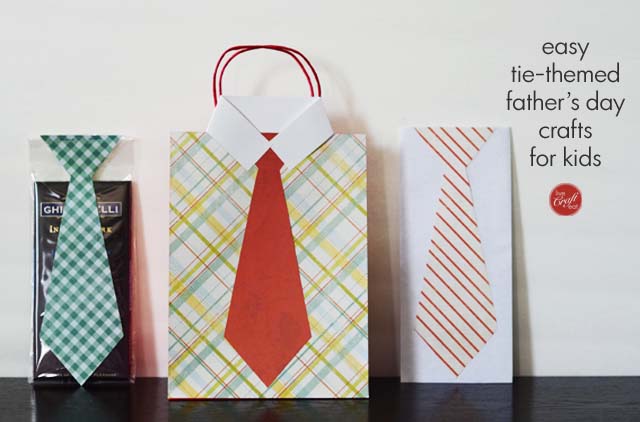 for the gift bag, all you'll need, besides some kid-safe scissors and some double-sided tape or glue, are:
1 piece of white paper or cardstock (for the collar), a gift bag (make sure it's not bigger than your piece of patterned paper), a piece of patterned paper for the shirt, a piece of patterned paper for the tie, and my free printable template printed onto a separate piece of cardstock.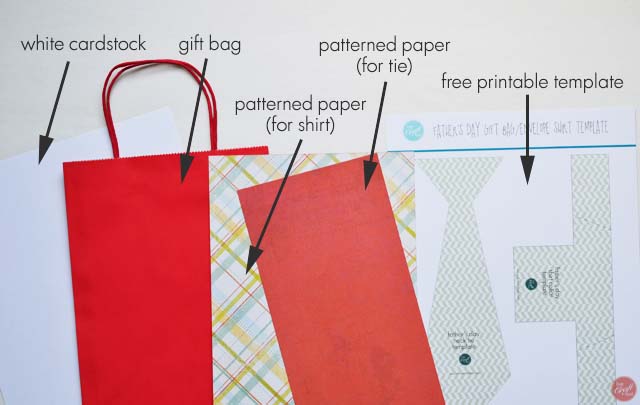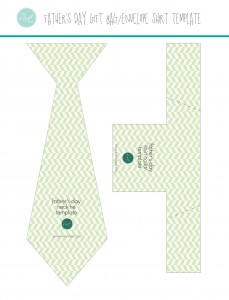 click on the image to the left to download your free printable shirt collar and tie templates. print it onto cardstock or other printer-safe sturdy paper to make it easier to trace.
you'll notice dashed diagonal lines on the shirt collar. these are where you will be folding the paper to make the collar.
once you have all your pieces cut out, just follow these 3 easy steps:
1. use double sided tape (or glue) to attach the "shirt" piece to the front of the gift bag. make sure you leave an opening in the top.
2. attach the tie to the front of the shirt.
3. attach the collar (description of how to do it is below…).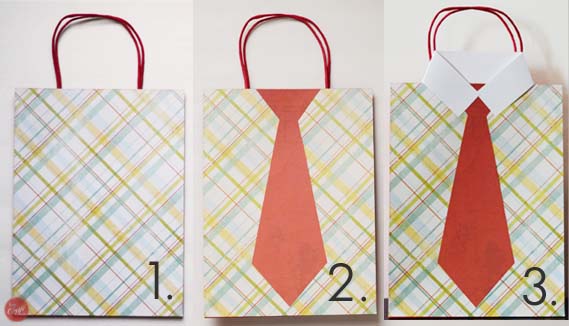 to make the shirt collar, fold the long ends on a diagonal, as shown.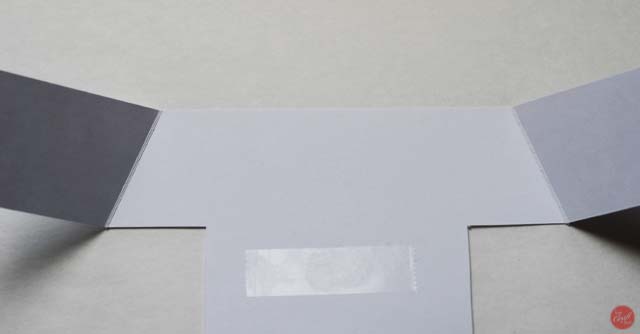 next, place double-sided tape on the front of the shirt collar and slide it in between the shirt piece and the gift bag so that it is nice and snug. press down on the front so that the tape adheres to the back of the shirt piece.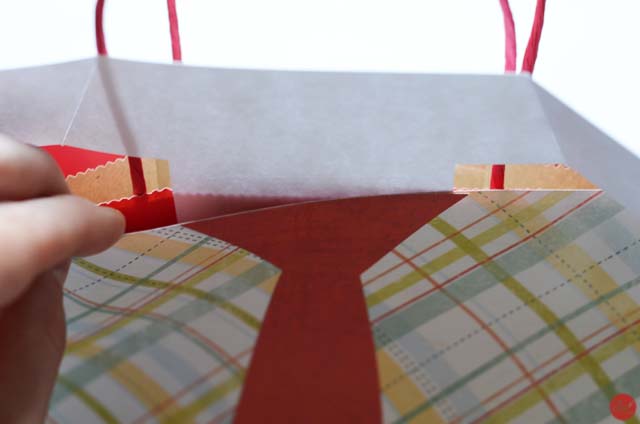 that's it for the shirt! cute, right?!
next, take the same tie template to make another tie and add it to the front of a clear cellophane bag filled with dad's favorite candy or candy bar.
you could also have your child write a sweet note to dad or draw a picture for him and fold it inside of an envelope…that also looks like a shirt and tie.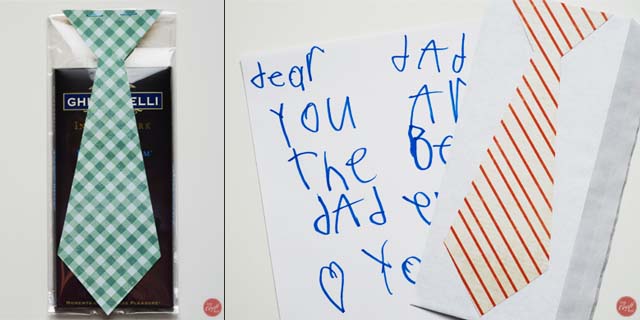 three easy ways your child can be involved in getting and making something for dad this father's day! they'll be so proud of themselves…and dad will love it! 🙂
if you like this post, be sure to share it on pinterest to share with all your friends!